Description
What is this event?
Are you at a crossroads in your business and wondering to yourself, "where do I go from here?"


What does it really mean to stop playing small and start dreaming bigger?


Are you aching to grow, evolve and jump to the next level as a business owner and legacy maker?


If so, then you need to join us for Own Your Story! on July 30th and 31st in the Raleigh area! This intimate and fun daytime retreat is created for entrepreneurs, business owners, industry leaders, speakers, authors, mentors, coaches, advisors, change-bringers, mavericks and anyone else who is ready to take charge of their future. You'll get tips, tricks and lessons that will bring you face-to-face with how to truly embrace your greatness.


"Own Your Story! was full of everything. I implore you, the next time you hear you have the opportunity to sign up, do it!"
Dr. Kemi Amola-Hill, Owner
V.O.I.C.E. Therapeutic Solutions, PLLC





What will happen and what topics will be covered?
Take everything you've ever learned at a boring business event and throw it out with the trash.
Own Your Story! is all about creating an interactive experience combining out-of-the-box techniques with business strategy and implementation. Growth, fun, and productivity are the main focus. All in the backdrop of a beautiful and tranquil venue in Stem, NC.
Topics include:
Business strategy

Marketing

Social Media Content

Messaging

Personal development

Storytelling

Gifts


This event includes one full day of the event with lunch and snacks, ending the day with a fun and relaxing networking mixer with h'ordeuvres and cash bar. The next day is special half-day mastermind for VIP ticketholders to bring all of the prior days' discoveries and ideas and compile them into one master plan to implement into your business.



"This event, Own Your Story!, has been amazing. I have gotten so many things that I can apply to my business, changes that I need to make, points that I need to recognize in my business to make it more lucrative. It has been a phenomenal, phenomenal event!"
-Maria Williams, Owner GodBox Productions





Why else should I attend?
While we could go out into the world and search for the answer, the truth of the matter is that the real answer is right in front of us, waiting in the wings of our stories and our gifts. We just need the right people and resources to comb it all out. You can find all of this and more at Own Your Story.


"A great Transformation weekend with Latanya, Nancy and Amy. I came here with the expectation that something magical was going to happen, I wasn't quite sure what. The workshop went over and above any of my expectations. I got clarity from hearing the connection between loss, grief, and how that transfers into minor insecurities and some of the patterns that hold my business back, how my story and my gifts can help me move forward beyond that."
-Marcy Stahl, Expand Your Mind, Expand Your Money


After this event, you will:
Be clear on the new direction of your business

Have a solid and profitable business strategy that aligns with your dreams, values, and purpose

Know exactly how to re-introduce yourself to the world (online and in-person) while maintaining your status as a credible expert

Have a firm understanding of how you stand out from everyone else in your industry and the unique selling points you have to offer to your audience

Uncover the hidden potential and possibilities inside of you
Ticket Information
The general admission ticket ($119) includes:
Bonus Pre-Event VIP Zoom Call

Full participation in the first day of the event

Lunch, snacks and beverages included

"Let loose" networking mixer at the end of Day 1 with yummy gourmet h'ordeurves, refreshments, and cash bar.


The VIP admission ticket ($169) includes:
Bonus Pre-Event VIP Zoom Call

Full participation of the first day of the event.

Lunch, snacks and beverages included

"Let loose" networking mixer at the end of Day 1 with yummy gourmet h'ordeurves and refreshments.

Access to the special mastermind on the second day of the event (Limited to only 20 spots) which will include master planning and yummy nibbles.



Agenda/Schedule
Day 1 (from 10:00am to 5:00pm) will include:
Diving into your story to find the hidden gems and answers you are seeking

Uncovering your unique gifts and transforming them into your unique selling points

Revealing what your desires and goals really are and relating them back to your business and purpose

Finding the right words to describe your new direction concisely and clearly, for anyone in your audience to understand (online and in-person).


"Let Loose Mixer" will follow from 5:00pm to 7:00pm.
Day 2 (for VIP Ticketholders only)
1:00pm to 5:00pm-Exclusive Mastermind
Accommodations and Lodging Information
Need to stay overnight before, during and after the event? Take advantage of our room block at the Best Western in Butner-Creedmoor located at 2578 W. Lyon Station Road, Creedmoor, NC 27522. Guests can enjoy a rate of $110/night for a room with one king bed or a room with two double beds (no more than 2 people per room).

Simply call the front desk at (919) 575-5942 and tell them you are part of the "Own Your Story event." They will hook you up!
Make sure to book by June 30th!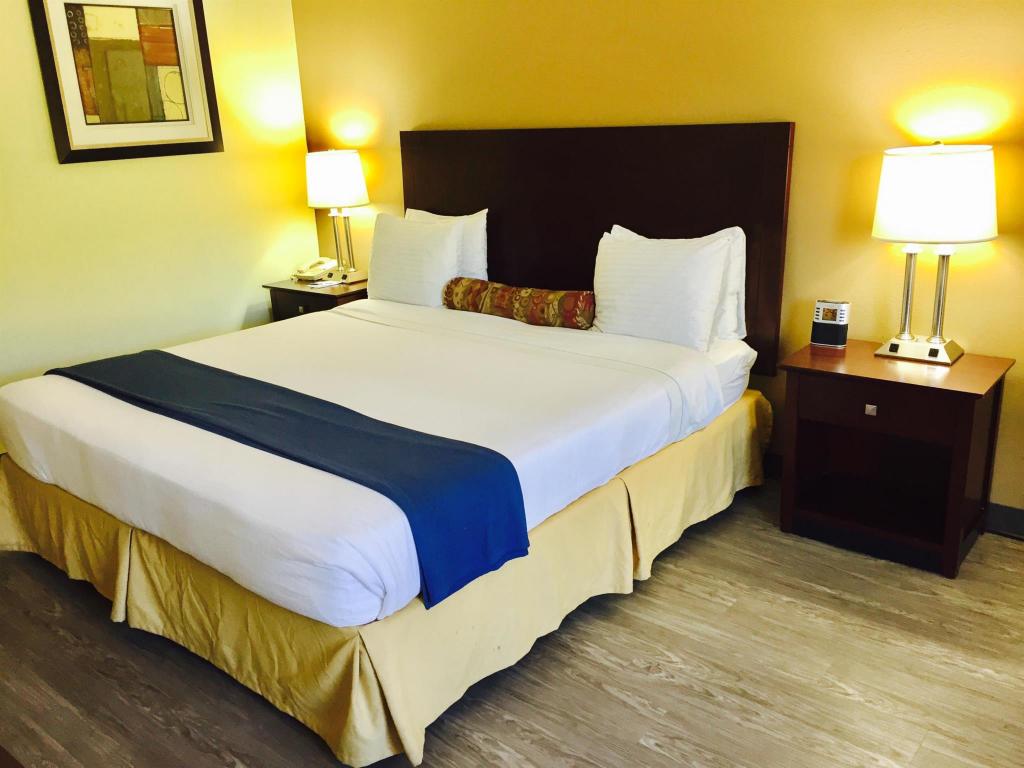 Your Hostesses
"The synergy of the 3 women, Latanya, Nancy and Amy...you had someone who is CEO, you have someone who talks about being with grief, and Amy as a copy writer helps draw out what your story is. The way they wove this (experience) together to enable me as a business, with what I do every day to be able to own my story, to be able to tell it, to understand what the obstacles are that have kept me from owning my story. "
-Dawn Drew, CEO The Wow Factor, Professional Staging
Latanya Dubois
Eagle Eye Management, LLC





I am a mom, wife, friend, sister, educator, mentor, Life Coach, Reiki Master, Business Mentor, Ordained Minister, professional trainer and speaker with a zeal for life and that is only what she is during waking hours. I began my journey as a teenage mom raising a son living with cerebral palsy wondering how will I ever make it in this world, after moving out of my parent's home at the age of 16. After many challenges, I received my GED certificate, my Bachelors in Liberal Arts, and finally my Masters in Public Policy and Public Administration.
I began my career in the nonprofit sector over 20 years ago and through my vast experience with several non-profits, as well as for profits, and growth to leadership positions, I was able to branch out on my own and create Eagle EYE Management, LLC, a consulting, coaching and training company that uses holistic and practical approaches to help you EMBRACE YOUR EXPERIENCE (The E.Y.E.).



Read more about Latanya DuBois at http://www.eagleeyemanagementllc.com


Nancy Loeffler
Being With Grief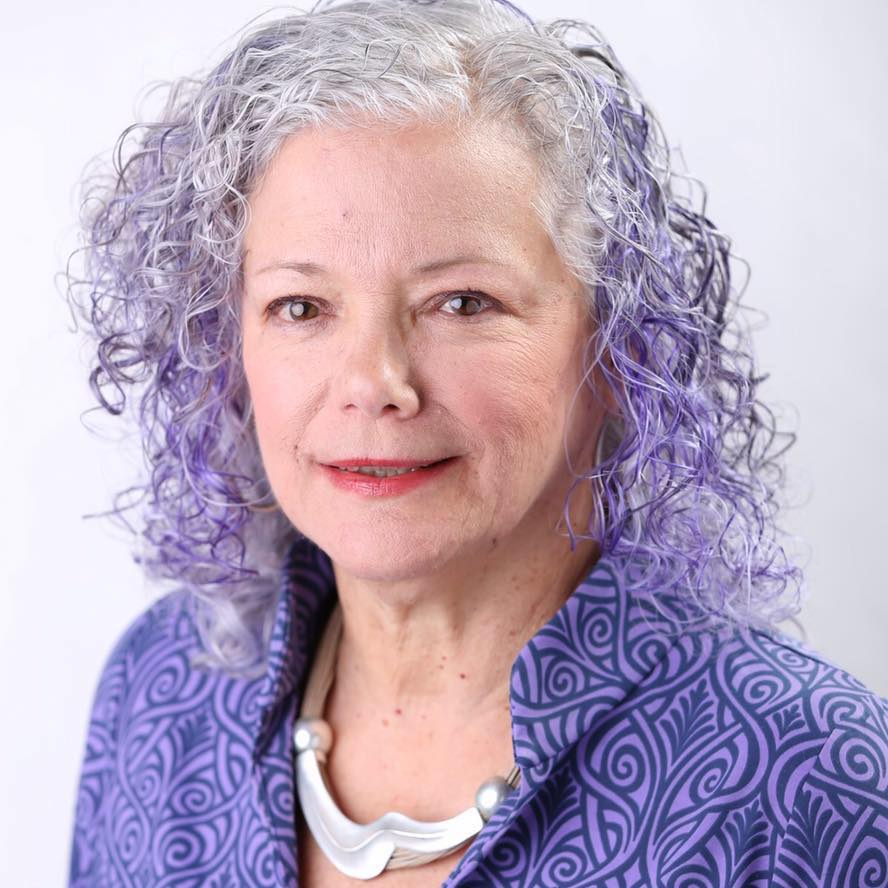 In November of 2000, my daughter Leah was in a car accident on her way to school. She spent five days in the hospital with massive brain injuries before she left this world and my life. She was 17.
When I lost Leah, my life changed forever.


In the days and months that followed Leah's death, I began the long journey out of that darkness. I often wanted to stay in the dark, in the place where I didn't have to face my feelings or pain.


My own journey through grief brought me into the full back to the Truth of myself, of who I am at my core, and it was the alchemy of the initiation that brought me there.



Read more about Nancy Loeffler at http://www.beingwithgrief.com/


Amy Lanci
Untold Story Copywriting

Amy Lanci absolutely loves to bring out the gold in people. As a professional muse, copy expert, story catcher and dot connector she uses her gifts to pull out people's stories, declutter their idea piles, and craft their message.


Born and raised in Los Angeles, Amy's childhood speech delay and low self-esteem kept her on the path of acadamia and emotional eating. She lived for other people's approval and was constantly searching for what made her "unique" and "one-of-a-kind." She still had no clue, even after getting her Bachelors degree in biology from UC San Diego. After many stages of growth and personal development and jumping into the entrepreneurial arena, she finally got to the bottom of what made her truly unique: herself, her story and her gifts. Now she helps business owners to do the same, so they can figure out their special sauce and craft it in their message in a way that speaks' their prospects' language.


​Amy finds inspiration in her family, in music and every day things.


Read more about Amy Lanci at http://www.amylanci.com


Come have fun as we figure out where you need to go next! Sign up today!


#lifepurpose #heartcentered #ROI #businessgoals #socialmedia #socialmediamarketing #webcontent #onlinemarketing #marketing #businessretreat #creativefun #becreative #beaboss #CEOthatmoment