In the Own Your Future Challenge, Tony, Dean & a powerhouse Line-up are coming together to share the 3 Steps...
About this event
Own Your Future Challenge
***5 days - Thousands of Regular People*** Crafting the new plan for their future and SKYROCKETING toward their goals…
Tony, Dean & a powerhouse Line-up are coming together to share the 3 Steps they used to start and scale their online businesses. Now it's your turn...
Someone will control where your life goes from here... Shouldn't it be you?
Most people are only the thermometer of their own life… letting the outside world control the temperature, and simply reacting. This might seem easier now… but what does it cost you long term?
What if you became the thermostat and gained control over your circumstances?
Think about it… how often do you wake up feeling in your gut that there's more for you but you're missing out on life because you're going through the motions rather than claiming what life has for you?
In order to truly gain ownership over your success and your legacy, you must explore and pivot into NEW strategies. We live in a new world… what used to work simply doesn't anymore.
So Tony Robbins & Dean Graziosi are teaming up with the most powerful speaker lineup in history to show you LIVE and one time only how to enter an industry that's skyrocketing while others are shrinking.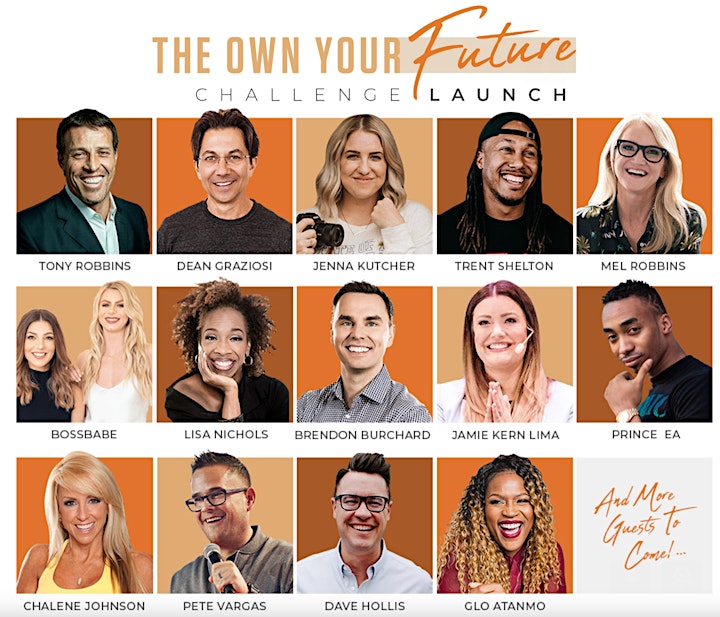 And at the end of 5 days, you'll walk away with new clarity and a plan for using the knowledge and life experience you already have to take ownership of your success, your happiness and your future.
Click Here To Join The FREE Virtual Challenge Now! Join Us & Nearly 1M Others Virtually May 11th - May 15th!
I am an independent Mind Mint, LLC affiliate, not an employee. I receive referral payments from Mind Mint, LLC. The opinions expressed her