The program will start on Zoom followed by an immersive networking event online.
About this event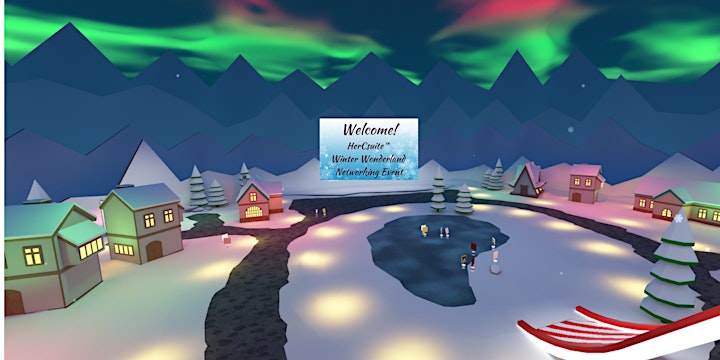 Join us for an engaging conversation with Carolyn Buck Luce as we discuss how you can Own Your Epic Future. Immediately following the program will be an immersive networking program.
This is the perfect program to end the year with momentum for 2022!
We will explore how you can Choose to Own Your Epic Future. Featured Speaker Carolyn Buck Luce
"I have been reinventing myself since I was 8, imagining what I hoped to experience and contribute, decade by decade."
Breakout Sessions with Jenny (Sanchez) Colombo, Head Ethics & Compliance, R&D and Vaccines Business Unit, Amy Papranec, VP Operations at C2Dx Inc. and Laurie Wessels, CEO the Wessels Group.
Immediately after the event at 1 PM CST attendees are invited to join us for immersive networking at the North Pole! Event Link to the networking event will be shared at the end of the program.
About Carolyn Buck Luce:
This journey has given me the opportunity to be a Diplomat, Wall Street Banker, Management Consultant, Healthcare Futurist, Talent Innovator, Professor, Author, Philanthropist, Executive Coach, Wife, Mother and Mother-in-law of 11, and Grandmother of 6!"
Carolyn has served in a variety of capacities in advancing women's leadership. In 2007 she was appointed by Mayor Bloomberg as a Commissioner of the NYC Commission on Women's Issues. She is the co-author with Dr. Sylvia Hewlett, of multiple articles published in the Harvard Business Review, including a groundbreaking 2005 article entitled " On Ramps and Off Ramps - Keeping Talented Women on the Road to Success".
Her passion for the transformation of the HC industry and the advancement of women came together as she was named the HBA 2012 Woman of the Year.