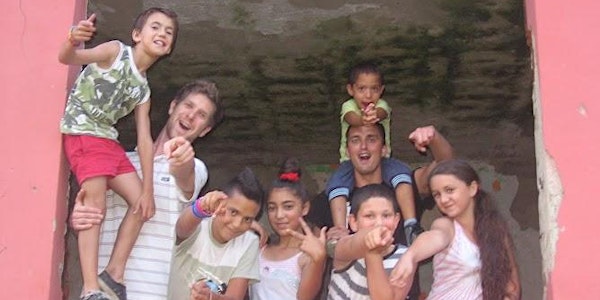 Own fate - Saját sorsunk *** Sylff conference 2017, Budapest
Location
Budapest
Hungarian Academy of Sciences
Széchenyi István tér 9
1051 Budapest
Hungary
Description
(angol verzió a magyar után - English version follows the Hungarian text)
(kiutazás Szigetmonstorra, információk a lap legaljén - information on travel to Szigetmonostor on the bottom of the page)
Saját sorsunk – A jövő önmenedzselése. Az alulról jövő helyi kezdeményezések szerepe Magyarország fenntartható fejlesztésében
- Két napos interdiszciplináris fórum és workshop az akadémiai tudás és a helyi gyakorlatok összekötéséhez, a Magyar Tudományos Akadémia és a Sasakawa Fiatal Vezetők Alapítvány támogatásával -
A gazdasági és ökológiai fenntarthatóság globális szinten érinti a Föld valamennyi országát. Felgyorsult technológiai fejlődésünk és a nyersanyagok véges volta okán az emberiségnek a fenntarthatóság érdekében számos kihívásra kell rövid időn belül választ találnia. Ezek a kihívások válaszút elé állítják a társadalmakat, hogy a jelen generációk igényei úgy legyenek kielégíthetők, hogy a jövő generációk érdekei ne sérüljenek.
A tervezett fórum a kisközösségi alulról jövő kezdeményezések szerepét és jelentőségét kívánja felmérni interdiszciplináris, hangsúlyosan társadalomtudományi perspektívából. A fórum 4 tudományterület köré épül fel, egy-egy, a tudományterületet képviselő volt SYLFF ösztöndíjas panelvezetésével. A panelvezetők nem csak az előadók kiválasztásánál játszanak főszerepet, de rajtuk keresztül gyakorlati példák, helyi kezdeményezések is meghívást kapnak a rendezvényre.
A rendezvény fővédnöke: Prof. Lovász László, a Magyar Tudományos Akadémia elnöke
Tervezett program:
2017. szeptember 8. (péntek): Fórum
Helyszín: MTA főépülete, Széchenyi tér 9., Kisterem (2. emelet)
Szakmai koordinátor: Kiss Éva, MTA CSFK Földrajztudományi Intézet
Érkezés és regisztráció 8.30-tól, kávét a Tudós Kávézóban szolgálunk fel (1. emelet)
9.00 Megnyitó: Prof. Vékás Lajos, a Magyar Tudományos Akadémia alelnöke
9.10 Üdvözlő beszéd: Yohei Sasakawa SYLFF Alapítvány elnöke (felolvassa Mari Suzuki, Sylff Alapítvbány titkárságának igazgatója)
9.20 Nyitóelőadás: Dr. Takács-Sánta András, ELTE, Humánökológia szakigazgató
Egy védelmező tudomány szükségessége az ökológiai válság fényében
10.00 Panel 1: Földrajz, regionális tudományok (vezeti: Prof. Kiss Éva)
A fenntartható fejlődés területi dimenziói: kihívások, konfliktusok, kooperációk
11.15 Panel 2: Pszichológia és menedzsment (vezeti: Dr. Kunsági Andrea)
Fenntartható vállalkozások: tévutak és sikeres megoldások
12.30 Ebédszünet
13.30 Panel 3: Nyelv, kultúra (vezeti: Dr. Ferenc Viktória)
A biodiverzitás humán tényezői
14.45 Panel 4: A fenntarthatóság jogi és politikai aspektusai (vezeti: Dr.jur. Lőrincz Viktor Oliver)
Jog és egyenlőség egy fenntartható társadalomban
16.00 Kávészünet
16.30 Kerekasztal-beszélgetés: Fenntarthatóság alulról kezdeményezve – lehetséges?
Meghívott résztvevők:
Dr. Takács-Sánta András (ELTE, Kisközösségi Program vezetője)

Deák Éva (Partners Hungary Alapítvány, igazgató)

Prof. Jakab András (MTA Jogtudományi Intézet, igazgató

Molnár Zsolt (Szigetmonostor, polgármester)
Moderátor: Prof. Hámori Balázs (Corvinus Egyetem Budapest)

18.00 Állófogadás, networking
2017. szeptember 9. (szombat): Workshop
Helyszín: Szigetmonostor
Helyi kezdeményezések megismerése, közös gondolkodás megoldásra váró gyakorlati kihívásokról (szakmai koordinátor: Dr. Huszák Loretta)
2017. szeptember 9. (szombat): Workshop
Helyszín: Szigetmonostor, Faluház
Kiutazás Budapestről: egyénileg vagy az MTA kisbuszaival, jelentkezés kisbuszra: sylff@titkarsag.mta.hu (2017. szeptember 5-ig kérjük!!!)
10.00 Találkozó a horányi gáton: Molnár Zsolt, Szigetmonostor polgármestere üdvözli a vendégeket (pontos helyszín: Piactér, Fővárosi Vízművek épülete mellett)
10.30 Büféreggeli a szigetmonostori Faluház épületében (Árpád u. 15.)
11.00 – 14.00 Workshop
11.00-12.00 Felvezető előadások:
Klímapark projekt (Kovács Attila/Orbán Eszter)

(

Zöld)turizmus lehetőségei (D. Bikfalvi Moni)

Biokert Szigetmonostor, Tudatos Vásárlói Közösség (Pető Áron Miklós)

Helyiek Szigetmonostorért: Faluszépészeti Egylet (Herrer Caesarné); Kék Hullám Egyesület (Horváth Márta)
12.00 -13.30 Műhelymunka 4 tematikus kiscsoportban, helyiek és volt ösztöndíjasok közös gondolkodása felvetett nyitott kérdésekről
Témacsoportok (véglegesítés alatt):
Turizmus: kitörési pont??

Ökológia vs. infrastruktúra

Helyi gazdálkodók

Helyi értékek, helyiek a helyért
13.30: Eredmények prezentálása, reflexiók megfogalmazása
14.00: SYLFF-fa (virágos kőris, Fraxinus ornus) ültetése a Madárbarát parkban
14.30: Ebéd helyi termékekből
Finom ételek, italok, helyi készítmények, sütemény, beszélgetés, program lezárása
- *** -
Own fate – Self-managing the Future. The role of bottom-up local initiatives in sustainable development in Hungary
- Two days interdisciplinary forum and workshop for linking academic knowledge and local practice, co-financed by Hungarian Academy of Sciences and Sasakawa Young Leaders Fellowship Fund -
Economically and ecologically sustainable development has become a universal concern. It merits the attention and action of all of us. Hungarian SYLFF fellows have realized that efforts are needed on a variety of fronts to promote sustainable development. Local and/or bottom-up initiatives have significant impacts and are inevitable for sustainable development.
Although post-communist civil societies, like the Hungarian, are characterized by lower level of participation by ordinary citizens in bottom-up initiatives, the recent academic literature has indicated that there are an increasing number of municipalities in Hungary which possess local sustainable development strategies, or support initiatives related to sustainability. These initiatives intend to use and develop their own resources and internal potentials to change society for the better.
The focus of the forum and workshop is on analysing how imperative local, bottom-up initiatives are in the economic, social, cultural, political and legal development of the modern societies, and understanding how their sustainable development can be ensured. The proposed two-day initiative intends to dedicate one day for the academic analyse of above mentioned topics, and a second workshop day with a fieldtrip to Szigetmonostor – one of the most active municipalities Hungary's, where the community administration is very much engaged in active cooperation with grass-root initiatives. Main aim is to facilitate a bottom-up dialog between academicians and local leaders/initiators.
Preliminary program:
September 8, 2017 (Friday): Conference
Venue: HAS main building, Széchenyi square9, Small room (2nd floor)
Expert coordinator: Éva Kiss, HAS Geographic Institute
Arrival and registration from 8.30 a.m., coffee is served at Tudós Kávézó (1st floor, cafeteria)
9.00 Opening: Prof. Lajos Vékás, HAS vice-president
9.10 Opening Speech: Mr. Yohei Sasakawa, Chairman of the SYLFF Association (read by Mari Suzuki, director of Sylff Association Secretariat)
9.20 Opening lecture: Dr. András Takács-Sánta, ELTE, Human ecology area leader
The need for a protective science in the light of the ecological crisis

10.00 Section 1: Geography, reginal science (head: Prof. Éva Kiss)
Spatial dimensions of sustainable development: challenges, conflicts, co-operations
11.15 Section 2: Psychology and management (head: Dr. Andrea Kunsági)
Sustainable enterprises – false tracks and success stories
12.30 Lunch break
13.30 Section 3: Language, culture (head: Dr. Viktória Ferenc)
The human dimension of biodiversity
14.45 Section 4: Legal and political aspects of sustainability (head: Dr. jur. Lőrincz Viktor Oliver)
Justice and Equity in a Sustainable Society
16.00 Coffee break
16.30 Round table discussion: Sustainability initiated "bottom-up" – is it possible?
Invited participants:
Dr. András Takács-Sánta (ELTE University Budapest, Small Communities Programme) (confirmed)

Éva Deák (Partners Hungary Foundation, executive director)

Prof. András Jakab (HAS Centre for Social Sciences Institute for Legal Studies, director)

Zsolt Molnár (Szigetmonostor, mayor)
Moderator: Prof. Balázs Hámori (Corvinus University, HAS-SYLFF Association)
18.00 Reception, networking
September 9. 2017 (Saturday): Workshop
Venue: Szigetmonostor
Coordinator: Dr. Loretta Huszák
Dedicated to local initiatives; facilitating a dialog between academicians and local leaders/initiators.
Travel from Budapest individually or with the minivan of HAS, registration for the van: sylff@titkarsag.mta.hu (please, send e-mail by Sept. 5, 2017!!!)
10.00 Meeting on the dam in Horány: Zsolt Molnár, mayor of Szigetmonostor will greet the participants and introduce the municipality (market place, next to the building of Budapest Waterworks)
10.30 Buffet breakfast at Village house, Szigetmonostor (Árpád str. 15.)
11.00 – 14.00 Workshop
11.00 - 12.00 Introductory presentations:
Climate park project (Attila Kovács/Eszter Orbán)

(

Green) tourism (Moni D. Bikfalvi)

Bio Garden Szigetmonostor (Áron Miklós Pető)

Local initiatives for Szigetmonostor: Birds-friendly Park (Caesarné Herrer), Kék Hullám Association

(Márta Horváth)
12.00 - 13.30 Workshop in 4 small theatrical groups, local initiators and academicians work together on open questions
Thematic groups:
Tourism

Ecology vs. infrastructure

Village entrepreneurs

Local values, marketing, branding
13.30: Presenting the results, reflections
14.00: Planting a SYLFF-tree at Birds-friendly Park (South European flowering ash, Fraxinus ornus)
14.30: Lunch with local delicates
Delicious meals, drink, locally produced sweets, networking, closing the event
- *** -