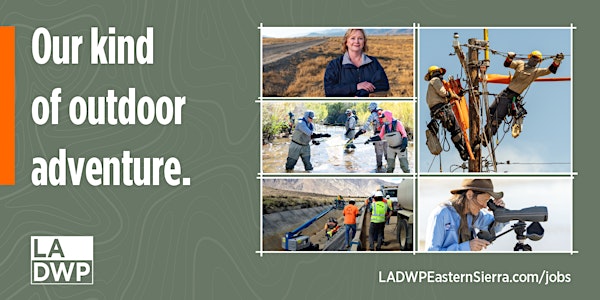 Owens Valley Fall 2022 Virtual Job Fair
Join us for the October job fair event where you can learn how to apply for positions with LADWP.
About this event
Our Recruitment Services Team will provide step-by-step instructions on how to apply and subscribe to upcoming job openings.
Participants will hear from LADWP subject matter experts.
This is a virtual event hosted on the Cisco Webex platform. Link and app instructions will be provided prior to the meeting.
For further questions, please email owensvalleycommunity@ladwp.com.