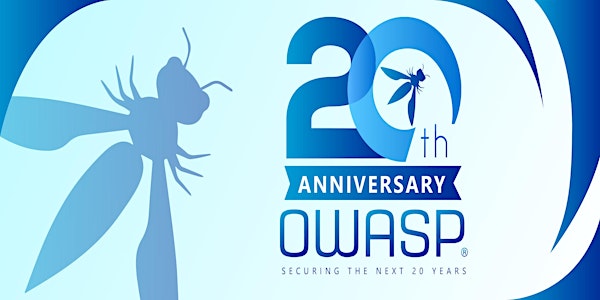 OWASP's 20th Anniversary Event Celebration
Register now and join us for this LIVE 24-hour virtual event
About this event
Since 2001 OWASP has been striving to secure the world. Furthermore, presently, it's an ideal opportunity to celebrate!
A large number of you have assumed an urgent part in OWASP's history, and we urge everyone to partake in the celebration coming this September! Our theme, Securing the Next 20 Years, is empowering and energizing as we look forward to the next 20 years!
We welcome you to join us for this LIVE 24-hour event to hear from some of the top industry leaders on an abundance of cutting-edge topics including several featured Keynote speakers.
JOIN US LIVE NOW HERE: https://owasp20thanniversaryevent20.sched.com/