Event Information
Location
None
3501 East Frontage Road
#125
Tampa, 33607
Description
Jump To
Description
The 2nd annual OWASP Tampa Day will take place on Thursday, June 7th at HealthPlan Services in Tampa. This FREE event will feature presentations aimed at providing developers and Information Security professionals with an introduction to application security. However, ALL are welcome to attend. Attendees will leave the event with a greater understanding of how and when to integrate application security principles into their daily processes and procedures. Additionally, attendees will learn how common attacks are performed and how to mitigate them.
Time
Topic
Presenter
8:30 to 9:00 Registration & Refreshments Sponsored by
Ping Identity 9:00 to 9:15 Welcome Justin Morehouse 9:15 to 10:00 Inside Anonymous: Lessons Learned Bill Church 10:45 to 11:00 Break Sponsored by
Qualys 11:00 to 12:00 Define and Optimize Your Approach to Application Security
Bruce Jenkins
12:00 to 13:00 Lunch Sponsored by HP 13:00 to 14:00 Federated Identities in the Real World
Nathan Sargent
14:00 to 14:45 Mobile Device Management for BYOD and Beyond Keith Katz 14:45 to 15:00
Break
Sponsored by
Zenprise 15:00 to 15:45 Removing the Application Security Bottleneck Jason Kent 15:45 to 16:00 Closing Remarks & Giveaways Justin Morehouse 17:00 to 18:00
Reception - MacDinton's Irish Pub - Soho
Sponsored by
GuidePoint Security
Bill Church, Field Systems Engineer - Federal, F5 Networks
Inside Anonymous: Lessons Learned
Lessons learned from F5 customers who have been attacked by Anonymous and survived. We will walk through attacks complete with logs and captures showing how the attacks arrived and how were ultimately thwarted. We will also share tips for tuning your systems during an attack.
Bruce C Jenkins, L&D Program Manager, HP Enterprise Security
Define and Optimize Your Approach to Application Security
With a significant amount of an organization's security spend allocated to perimeter defense, unethical hackers are looking for other approaches to gaining the access they seek. The network is secure, so how else can they break into an enterprise to steal sensitive or otherwise valuable data? The answer: software. Vulnerabilities in software code are like big "Welcome!" signs to cyber criminals, and fixing those vulnerabilities generally requires a committed investment in the people, processes and technologies necessary to secure both internally-developed and externally-acquired applications. The reasons to be concerned with software security assurance often are obvious and compelling; however, how you get started in establishing an effective program can seem overly complex and discouragingly challenging. So how do organizations like yours get started in addressing software security assurance as a critical component of your security strategy? Or, if you already have a security initiative in place, how can you make it better? Based on hundreds of application assessments spanning multiple industries, this presentation answers critical questions related to evaluating application portfolio risk and determining important next steps designed to satisfy your organization's needs.
Nathan Sargent, Senior Regional Solutions Architect - South, Ping Identity
Federated Identities in the Real World
The audience will learn how the progression from client-server applications to cloud-based applications has forced information technology to change its approach to managing identities. This presentation will discuss the major federation hurdles and nuances and how those are addressed with standards and repeatable programmatic integration with a federation framework. While addressing this topic, the presenter will outline the importance and use of SAML (Security Assertion Markup Language), in general as well as from an application developer's perspective. Guided by time and audience interest, this presentation may also address other federation standards like WS-Federation, WS-Trust, and oAuth.
Keith Katz, Senior Systems Engineering Manager, Zenprise
Mobile Device Management for BYOD and Beyond
Whether you're planning a "bring your own device" program to manage and secure employee-owned smartphones and tablets, or rolling out line of business apps to drive top-line growth, mobile device management helps you get there. Attendees of this session can expect:
An overview of mobile challenges and risks
A straight-talk overview of the requirements for secure enterprise mobility
Best practices and advice for getting control over mobile devices
A robust Q&A session with no-holds-barred topics ranging from secure architectures to MDM best practices
Jason Kent, Director of Web Application Security, Qualys
Removing the Application Security Bottleneck
This talk looks at the current dangers of Web Application exposure for the Enterprise, enumerates the current techniques for identifying web application vulnerabilities and looks to the future when the security practice is more focused within the SDLC creating an environment where security is no longer thought of as a cost of doing business but as an enabling behavior within the business.
Sponsors
Gold Sponsor

Ping Identity provides cloud identity security solutions to over 800 of the world's largest companies, government organizations and cloud businesses. With a 99% customer satisfaction rating, Ping Identity empowers 42 of the Fortune 100 to secure hundreds of millions of employees, customers, consumers and partners, using secure, open, standards like SAML, OpenID and OAuth. Businesses that depend on the Cloud rely on Ping Identity to deliver simple, proven, and secure cloud identity management through single sign-on, federated identity management, mobile identity security, API security, social media integration, and centralized access control. Visit pingidentity.com for more information.
Gold Sponsor

HP is a leading provider of security and compliance solutions for modern enterprises that want to mitigate risk in their hybrid environments and defend against advanced threats. Based on market leading products from ArcSight, Fortify, and TippingPoint, the HP Security Intelligence and Risk Management (SIRM) Platform uniquely delivers the advanced correlation, application protection, and network defense technology to protect today's applications and IT infrastructures from sophisticated cyber threats. Visit HP Enterprise Security at: www.hpenterprisesecurity.com.
Silver Sponsor

Qualys, Inc. is the leading provider of on demand IT security risk and compliance management solutions — delivered as a service. Qualys' Software-as-a-Service solutions are deployed in a matter of hours anywhere in the world, providing customers an immediate and continuous view of their security and compliance postures. Vistit Qualys at qualys.com.
Silver Sponsor

Positioned in the Leaders Quadrant of Gartner, Inc.'s Magic Quadrant for Mobile Device Management Software 2012, Zenprise is the leader in secure mobile device management. Zenprise MobileManager™ and Zencloud™ let IT say "yes" to personal and corporate-owned mobile devices without sacrificing security and compliance requirements. Only Zenprise protects the mobile enterprise end-to-end with the industry's easiest-to-use MDM solution. This lets executives take their businesses mobile, gives IT peace of mind, and makes employees more productive on-the-go. Visit zenprise.com for more information.
Silver Sponsor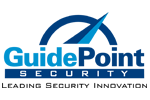 GuidePoint Security provides customized, innovative and valuable information security solutions that enable commercial and federal organizations to more successfully achieve their security and business goals. Visit guidepointsecurity.com for more information.
HealthPlan Services is also accessible via a gate located on W Laurel Street.
The meeting room is in the 3501 building. This is the left building when arriving at the HPS campus.
You can park in any spot (surface or garage) as long as it is not marked 'Visitor.'
A reminder that you may be able to earn 6 CPE credit hours for attending OWASP Tampa Day 2012. CPE verification information will be provided during the event's Closing Remarks.
Date and time
Location
None
3501 East Frontage Road
#125
Tampa, 33607