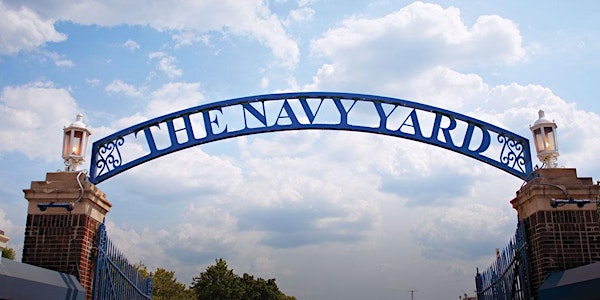 OWASP Philadelphia Chapter Meeting at the Navy Yard
When and where
Location
Villanova Engineering at The Navy Yard 4775 League Island Blvd Philadelphia, PA
Description
Come join us at the Navy Shipyard while we chat about AppSec.
Agenda:
Food!

The Illusion of Control: Security and Your Software Supply Chain, Derek Weeks

Building your Own Security ChatBot, Aaron Weaver
The Illusion of Control: Security and Your Software Supply Chain
If you want to know why OWASP's A9 guideline on use of vulnerable open source components is so relevant to AppSec professionals, you'll want to join us at this meeting.
In June 2015, I authored the State of the Software Supply Chain Report - a quantitative analysis of 100,000 software development organizations that consumed 17 billion open source and proprietary software components. In 2016, we'll release the latest version of the report revealing that volume has increased to 31 billion.
While the average organization consumed over 500,000 components, our research reveals evidence of inefficient software sourcing practices, building in outdated components, and using software with known security vulnerabilities by mistake. During the session, I will reveal many more details of the research that are relevant to your organization.
Attendees will learn how technology, banking, and government organizations are applying proven supply chain principles from the manufacturing industry toward improving their Agile, Continuous Delivery, and DevOps practices. I will openly share insight about the rampant and unbridled use of open source and third party components that will change the way you think about everything, and put you leagues ahead of organizations who are still in the dark.
If you join us, we'll provide a hands-on demonstration of some of the free AppSec technologies that can support your OWASP A9 initiatives.
Derek E. Weeks
VP and Rugged DevOps Advocate, Sonatype
This year, Derek is leading the largest and most comprehensive analysis of software supply chain practices to date across 100,000 development organizations. The research details the consumption of billions of open source and third-party software components while also shedding new light on the scale of known vulnerable software being ingested by development organizations worldwide. Derek is a huge advocate of applying proven supply chain management principles into development and application security practices to improve efficiencies, reduce security risks, and sustain long-lasting competitive advantages. He currently serves as vice president and Rugged DevOps advocate at Sonatype. Derek is a distinguished international speaker, having delivered his research at AppSec USA, InfoSec Europe, LASCON, HP Protect, Pentagon Joint Service Providers Conference, and numerous OWASP meet-ups.