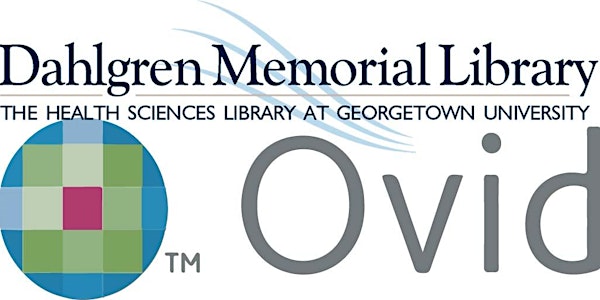 Ovid 101 MEDLINE & Embase from DML
Learning the basics of searching using the Ovid interface, specifically reviewing the best practices in MEDLINE and Embase.
About this event
Are you working on a scoping review, systematic review, meta-analysis, starting new research, or other project requiring a comprehensive literature review? Come learn how to search MEDLINE and Embase via the Ovid interface.
MEDLINE is one of the premier biomedical databases. While offering a simple basic search within the public PubMed interface, its advanced search is laborious. Ovid allows more direct/immediate control of and precision for your searches. Embase prides itself on having everything in MEDLINE, plus another 2,900 journals not available in MEDLINE. We'll teach you the best practices for searching through both within Ovid, including:
breaking down topics into searchable concepts
building search strategies with controlled vocabulary AND keywords
harvesting search terms
and more...
This workshop is available to members of Georgetown University and its affiliates with a georgetown.edu, gunet.georgetown.edu, or medstar.net email address. Access to the Zoom link will be provided the day before workshop.