About this Event
Join us on January 18 for our North America Overwatch® High School Scholastic Live Event! This popular game requires intense strategic planning from players, combined with on-the-fly adjustments based on the opponent and their moves in every match. Clubs from many different regions learned, practiced, improved, developed cohesive teams, and played -- despite significant adversity – with the final four earning their way to this exciting finals event.
Parents, teachers, students, and education leaders will gather to celebrate the unique opportunity to blend play and learning through esports. Join us online or in-person to celebrate the first half of the school year and the communities created across North America. Meet [one confirmed influencer/pro player/etc] and other professionals in the esports world to learn about potential career pathways.
Four Regional Bracket Champions Meet
This year, we had over 100 teams of high school students competing in Blizzard's Overwatch®! Four regional brackets participated in a 6-week long season and 2-week long playoffs. On January 18, the number one team from each regional bracket in North America will come together to battle it out for the Championship title:
Rocklin High School - Rocklin, CA
Xavier High School - New York, NY
Naperville North High School - Naperville, IL
Portola High School - Irvine, CA
COSPLAY SHOWCASE
Sign up for our Cosplay Showcase and show off your costume on stage during our half-time show! Free registration with SWAG for all participants.
SPECIAL GUESTS
Our half-time show will feature guests from the esports industry, community speakers and more!
SMASH ULTIMATE
Register for our Smash Ultimate LAN tournament! Registration is FREE and open to high school students only.
Smash Ultimate Tournament Registration (HIGH SCHOOL STUDENTS ONLY)
ACTIVITY BOOTHS
Check out our booths, featuring: Coaching Sessions, Shoutcasting, Healthy Gaming, UCI Esports and more!
JOIN US ON TWITCH
We'll be streaming all day, including our North America Overwatch® Live Event, our Cosplay Showcase, interviews from our coaches and players, and engaging with our clubs from around the community! Join us on our Twitch Channel here.
JOIN US AT THE VENUE
We'll be live at Esports Arena with giveaways, activities, a Smash Ultimate tournament and more! Be sure to register for at ticket EventBrite before arriving.
Please note: Attendees are allowed to bring in one bag with a maximum size of 12.5" x 17" x 6". If you choose to bring one, it is subject to search during entry.
See you there!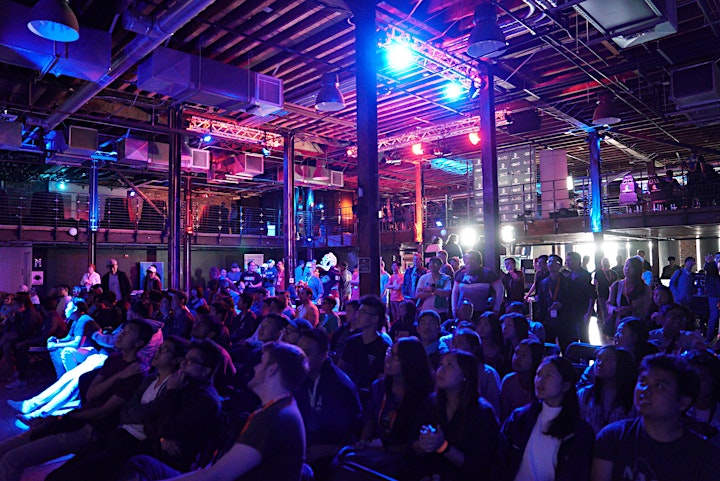 VENUE INFORMATION
Esports Arena - 120 W 5th St, Santa Ana, CA 92701
PARKING AND DROP-OFF
The parking area is located in the same block as the venue, on the corner of Sycamore and Main (behind the main entrance to the venue). Overflow parking is provided right across the street, in front of the main venue entrance.
ESPORTS ARENA
Esports Arena is located on the corner of 5th and Sycamore.
The Overwatch® High School Scholastic Tournament is under a license from Blizzard Entertainment, but is not organized, managed or hosted by Riot Games. The championship event is operating under the North America Scholastic Esports Federation. For more information, please contact info@nasef.org.