Overview of Substation & Transmission

Tuesday, February 7, 2017 from 11:00 AM to 1:00 PM (PST)
Event Details
IEEE Metropolitan Los Angeles Section Power & Energy Society Chapter Presents
Overview of Substation & Transmission
The presentation will cover the following topics:
1.     What is a substation
2.     Substation Equipment
3.     Substation Configurations
4.     Protection Philosophies
5.     Substation Project Life Cycle
6.     Substation & Transmission Line Construction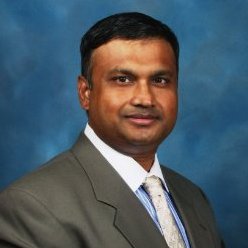 About our Speaker – Mr. Dewan Jamir graduated from Oklahoma State University in 1999 with a Bachelor of Science Degree in Electrical and Computer Engineering.  He received the Master of Engineering Management Degree from the University of Kansas in 2006.
Dewan works at T&D Division of Burns & McDonnell Engineering Company as an Associate Electrical Engineer. He has more than 17 years of experience designing and executing Substation and Transmission projects all over the USA. He was part of Southern California Edison's TRTP 4-11 Material Management team. He is a registered professional engineer in Kansas, Alabama & California and a Senior IEEE Member.  Dewan has a daughter (7th Grade) and a son (3rd Grade) lives in South Pasadena, California.  
When: Feb 07, 2017

11:10am        Social and Registration
11:30am        Lunch
11:50am        Open Meeting  
12:00pm       Speaker Presentation
1:00PM         Adjourn
Where: Luminarias Restaurant
3500 Ramona Blvd. Monterey Park, CA
(323) 268-4177
On the Monterey Park Golf Course Grounds
Details: 
•   Advance registration: RSVP on EventBrite by Jan 29, 2017 
•   Advance registration:  IEEE Members $20.00; Non-IEEE Members $35.00, Students $12.00; Vendor Display Table* $50. (We will collect at the door but we need to confirm attendance with the restaurant.)
•   Late registration: IEEE Members $23.00; Non-IEEE Members $40.00, Students $15.00; Vendor Display Table* $60.
* Display table is for displaying technical information only; no sales are allowed.
Note: Please bring change with you if you would pay cash.
Registration questions?  Please email Hua.Liu@sce.com
2017 IEEE LA Metro(LAC) Section PES Chapter Officers
Chair – Hua Y. Liu, P.E.
(909) 274-1657, Hua.Liu@sce.com 
Vice Chair – Heng (Kevin) Chen, P.E.
(626) 685-2015, H.Chen.US@ieee.org 
Secretary – Arash Jamehbozorg, PhD
(323) 343 4479, arash.jamehbozorg@calstatela.edu
Treasurer – Gilbert Carmona
(714) 340 3004, gscarmona@sbcglobal.net
When & Where

3500 W Ramona Blvd
3500 West Ramona Boulevard
Monterey Park, CA 91754


Tuesday, February 7, 2017 from 11:00 AM to 1:00 PM (PST)
Add to my calendar