Overturning Wisconsin v. Yoder: Making Education a Federal Right for All Ch...
Description
Join us for the Amish Heritage Foundation's 2nd Annual Conference, Overturning Wisconsin v. Yoder: Making Education a Federal Right for All Children.
This event is part of AHF's EDUCATIONAL EQUITY Series and 30-State Media Tour.

10 speakers. 2 Panels. Limited to 150 attendees.
The smaller group gives everyone in attendance the chance to connect meaningfully and develop lasting relationships.


---
Can't make it to the conference? Or want to attend both events? Here is a Friday evening option:
FRIDAY EVENING Meet-and-Greet, 6-8pm: At a Manhattan gallery (address sent after ticket purchased)

---
For bios of our speakers and panelists, check out our website: www.AmishHeritage.org/conference
KEYNOTE SPEAKER: Attorney and Professor Michael Rebell

TITLE: Flunking Democracy: Schools, Courts and Civic Participation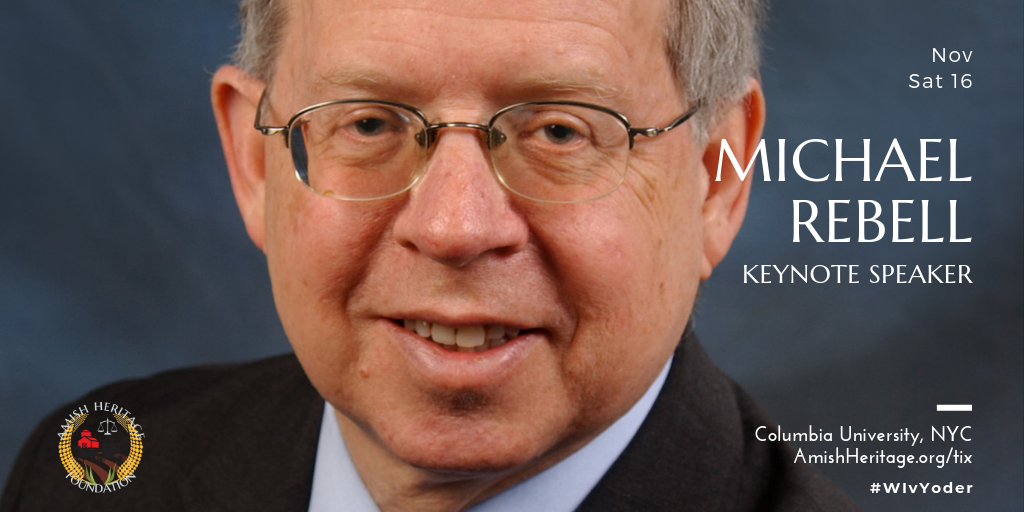 "Most people think that children have a right to an adequate education under the US Constitution. But the federal courts have never held that there is such a right." – Prof. Michael Rebell
Prof. Michael Rebell is serving as the lead attorney for Rhode Island public school students and parents who have filed a federal lawsuit against the state for failing to prepare children for citizenship, arguing that that failing violates their rights under the United States Constitution. His keynote will examine the difference between federal and state laws when it comes to education and how those laws impact democracy. He will also offer specific calls to action toward making education an explicit federal right for all children and enforcing existing state education laws.
BIO: Prof. Michael Rebell is the executive director of the Center for Educational Equity at Teachers College, Columbia University. He is one of the nation's foremost authorities on the education-adequacy movement in the United States and has pioneered the legal theory and strategy of educational adequacy. Prof. Rebell is an experienced litigator in the field of education law, and is also professor of law and educational practice at Teachers College and Columbia Law School.
His latest book is Flunking Democracy: Schools, Courts and Civic Participation (2018).

---
WHAT IS WISCONSIN v. YODER?
The landmark 1972 Supreme Court case Wisconsin v. Yoder specifically denies Amish children––and consequently all children in the US and Native/indigenous lands––an education beyond the eighth grade. Yoder put the rights of a religion above a child's Constitutional right to grow up equipped with the tools to make an informed choice about their future, and to participate in and contribute meaningfully to US democracy.

Coming up on 50 years later, Yoder affects every single one of us, not just the Amish.
And, there is a direct link between educational deprivation and sexual assault.
---
PLATINUM SPONSORS:

Engag3d is an Autonomous Marketing platform that runs itself, like a self-driving car! It is 90% cheaper and 10x faster than any other platform.

This event is not affiliated with, endorsed by, or sponsored by Columbia University.