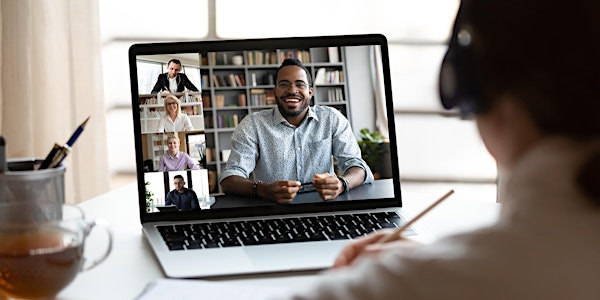 Overtime Listening Session: Northeast Employers
Join us to share input on federal overtime rules with the US Department of Labor Wage and Hour Division at your region's listening session!
About this event
The Department of Labor Wage and Hour Division previously announced that it is reviewing the regulations that implement the Fair Labor Standards Act's minimum wage and overtime exemptions for bona fide executive, administrative, and professional employees. The Department is now holding a series of listening sessions to hear diverse views of participants on possible revisions to the regulations, building on a series of listening sessions that the Department has hosted on this topic across administrations over the last 8 years.
We would like to invite employers and private sector stakeholders from the Northeast region, including Connecticut, Delaware, District of Columbia, Maine, Maryland, Massachusetts, New Hampshire, New Jersey, New York, Pennsylvania, Puerto Rico, Rhode Island, Vermont, U.S. Virgin Islands, Virginia, and West Virginia, to join a virtual listening session with Department officials. If you are inviting member businesses, please ensure they are registered as well. The session will be held on May 13 from 3:30 p.m. to 4:30 p.m. ET.
At that time, we would welcome your input on issues such as:
the appropriate salary level above which the exemptions for bona fide executive, administrative, or professional employees may apply;
the costs and benefits of increasing the salary level to employers and employees, including increasing wages and reducing litigation costs;
the best methodology for updating the salary level, and the appropriate frequency of updates;
whether other changes to the overtime regulations are warranted.
If you are interested in reading more about these topics prior to the listening session, linked here are helpful fact sheets from the Wage and Hour Division.
If you require an accommodation or language interpretation in order to attend this listening session, please email OTSessionInquiries@dol.gov at least five (5) business days prior to your session so we can make arrangements.
We will circulate video conference and dial-in information via email a few days prior to the meeting. We will have a dial-in option for this meeting, but we ask that, if possible, you join by video conference. We are asking each participant to limit their speaking time to two minutes for this session to ensure that the Department is able to hear from as many participants as possible.
This is a public event. If you have questions, please email OTSessionInquiries@dol.gov.