Description
On Saturday, April 1, join other Houston professionals at the Community Artists' Collective in the second installation of Overlap: a series of events geared toward creating community among the professional and artist communities in our city. Interested in learning more about this and other interesting events in Houston? Sign up for the newsletter!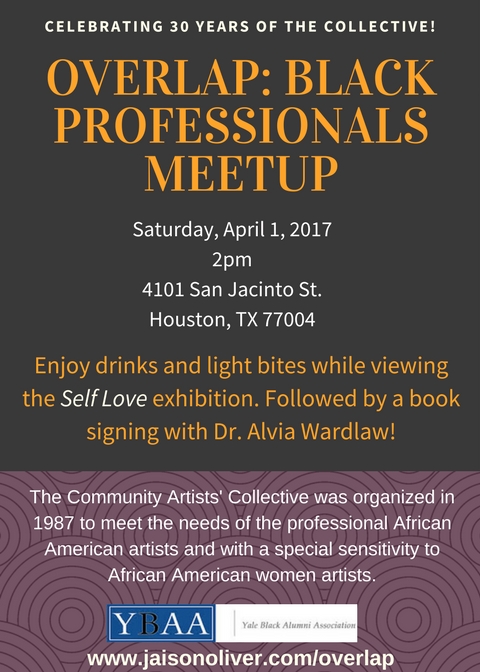 We'll be welcomed by Executive Director Michelle Barnes as we enjoy refreshments and view the Collective's current exhibition Self Love, which showcases women artists and their powerful views and perceptions of their selves.
Dr. Alvia Wardlaw, director of the University Museum at TSU and one of the country's leading experts on African American art, will sign her books at The Collective from 4 - 6pm. Purchase them here!
This is also a Yale Black Alumni Association - Houston Chapter event.
Organizer of Overlap: Black Professionals Meetup at the Community Artists' Collective