Location
Project Row Houses
2507 Holman Street
Houston, TX 77004
Description
On Saturday, March 24, join other Houston professionals at Project Row Houses in the third installment of Overlap: a series of events geared toward creating community among the professional and artist communities in our city. Interested in learning more about this and other interesting events in Houston? Sign up for the newsletter or visit jaisonoliver.com.
---
I just remembered I have extra tickets to the sold out Miguel concert on April 3. Want a chance to win? Send me $2+ on Venmo (Jaison-Oliver) or Cash App ($ojaison) and you'll be entered to win! It'll go toward refreshments on Saturday and I'll also have some special drinks set aside for you!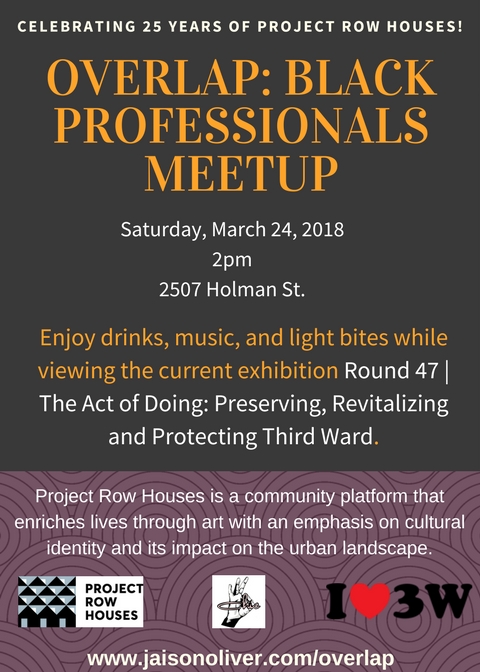 We'll be welcomed by Third Ward creatives as we enjoy music and refreshments and view the current exhibition Round 47 | The Act of Doing: Preserving, Revitalizing and Protecting Third Ward which showcases artists, residents, and community organizers working to highlight the history and culture of Third Ward.
This is also a Yale Black Alumni Association - Houston Chapter event.