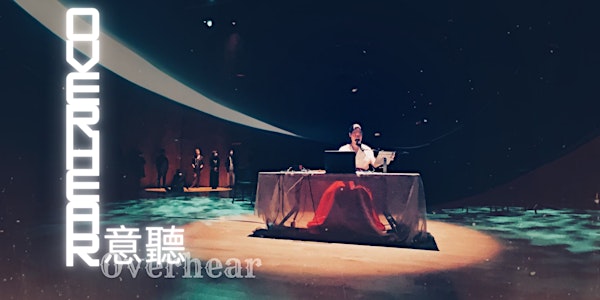 Overhear 意聽
a sonic experiential process guided by JU-EH with an immersive 52-speaker system and a custom-made synthesizer
When and where
Location
The DiMenna Center for Classical Music 450 West 37th Street New York, NY 10018
About this event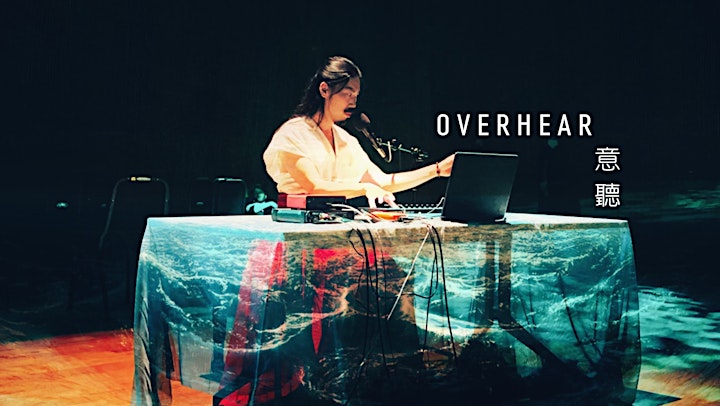 About Overhear 意聽
JU-EH will offer a guiding voice as you experience an immersive sound experience in various physical positions/locations (wandering, sitting, standing, lying down, shoes on/off) in a 3000 square feet music hall with a 52-speaker reverb system.
As part of their Creative Fellowhsip wih Ping Chong and Company, JU-EH has conceptualized and built a new microtonal spatial instrument, 意聼 (pronounced YI TING, which is also the poetic translation of OVERHEAR). JU-EH has sourced software developers and audio engineers to code and design this instrument specifically for this event.
Overhear 意聽 is a personal journey, JU-EH's transition from an opera singer to a process driven interdisciplinary creator performer. You are invited to be early adoptors in this conceptual artwork. Overhear 意聽 is presented as an interactive, process oriented workshop for facilitating live creation between the artist and audience, informed organically in real-time.
Important information for Guests
Audience members will be invited to experience Overhear 意聽 from different physical listening positions and locations within the space. Please be prepared for light movement (within your own ability and comfort level). You may choose to bing a small pillow or blanket with you.
Health and Safety Protocols: Masks are encouraged, but optional for this event. While vaccination against COVID-19 is strongly recommended, proof of vaccination is not currently required for audience members.
About JU-EH
JU-EH is a male soprano specializing in developing non-human roles envisioning a new era of utilizing opera as a meta-emotional vehicle. As a composer, director, improvisor, and sound conceptualist, JU-EH has built a software synthesizer with coders and spatial sound designers to address microtonality, human voice as sonic sculptures. This is a pioneering concept in understanding human relationships from the perspective of voice, body, and technology. JU-EH has initiated projects that defy genre, period, or easy categorization including 1st Clubhouse episodic opera "ASIAN CASTA DIVA," for the #StopAsianHate movement with an interactive virtual monument on Mozilla Hubs; JU-EH's audio/visual NFT collection "仚 Hint" has just won the 2022 Future Arts Awards by Mozaik. Find out more on ju-eh.com.
About Ping Chong and Company
Ping Chong and Company creates works of theater and art that reveal beauty, invention, precision, and a commitment to social justice. Founded by Ping Chong, the company is a welcoming home and site of experimentation for multigenerational artists. The company creates original interdisciplinary, community-specific work; and cultivates artistry through training and education programs. www.pingchong.org
Overhear 意聼 is commissioned by Ping Chong and Company and received generous support from Chamber Music America's Artistic Projects program, funded through the generosity of The Howard Gilman Foundation. JU-EH's top-piece costume is designed and sponsored by Matthew Addonzio.
Overhear 意聼 was developed as part of JU-EH's 2022 Creative Fellowship with Ping Chong and Company. As part of the Creative Fellowship, PCC supports the generation of a new work by the Creative Fellow. These new projects are generated from research and engagement with the Ping Chong and Company production archive.