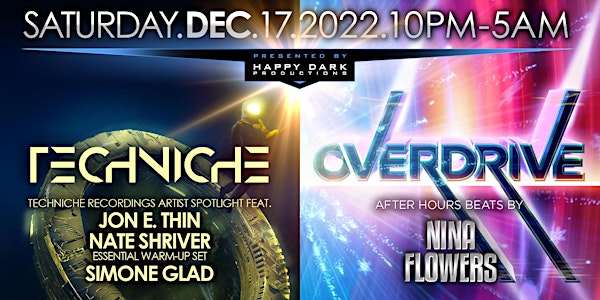 OVERDRIVE with Nina Flowers + Techniche
Close out the year with incomparable, irreverent, infectious superstar DJ Nina Flowers! Plus, stellar tech house & techno with Techniche!
When and where
Location
Spin Nightclub 2028 Hancock Street San Diego, CA 92110
About this event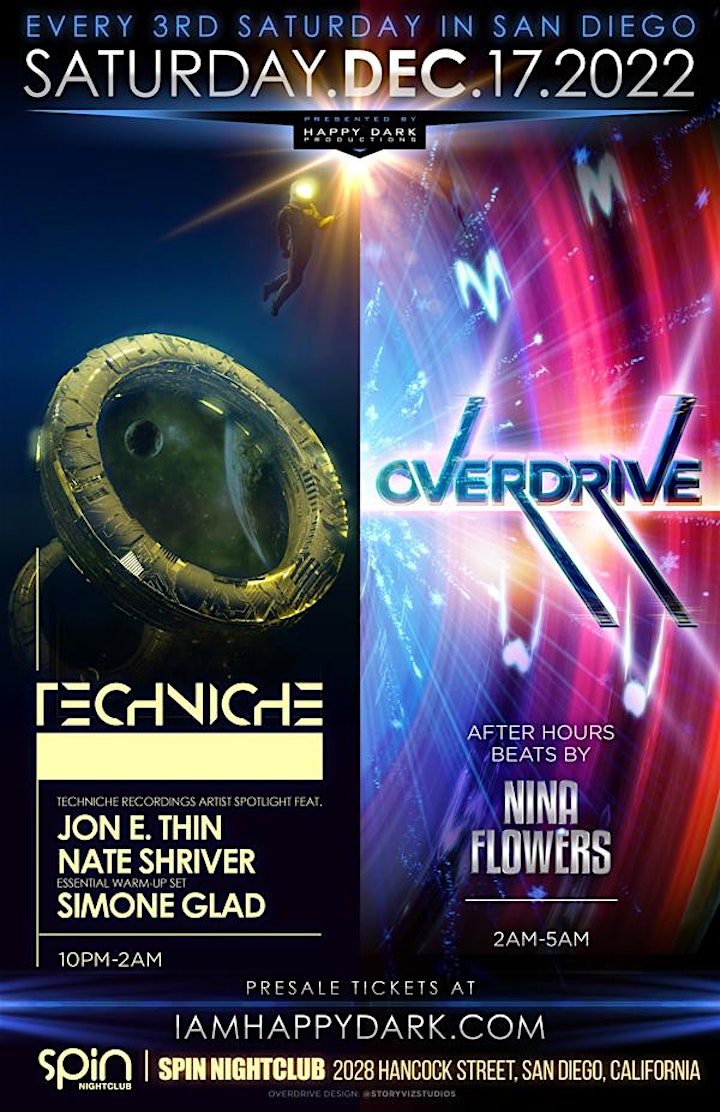 Jorge Flores aka NINA FLOWERS, was born in the city of Bayamon Puerto Rico in 1974. He began his career in music in 1989, where he became a resident DJ at one of the most prestigious Clubs in the Caribbean, Krash Klub Kafe/Eros. As a DJ/Producer, he brings an infectious understanding of how to bring music alive on the dancefloor. As a recording artist, he has collaborated with some of the most talented DJ's/Producers/Remixers of this New Era in Music. Today, Nina Flowers holds DJ residencies in several cities in the US and and he continues to captivate fans around the globe with his androgynous looks and his powerfully engaging connection to audiences through his progressive sound filled with tribal beats.
This month, Techniche (10PM - 2AM) is presenting a Techniche Recordings Artist Spotlight featuring Jon E. Thin & Nate Shriver with an essential warm-up set by Simone Glad! Techniche has remained steadfast in establishing itself as a significant vehicle for quality tech house, techno & the "darker side" of house music, which is currently ruling the local dance scene. Arrive early and hear what all the buzz is about!
☆ Tech house & techno with Techniche from 10pm - 2am
☆ Incomparable, irreverent, infectious superstar DJ Nina Flowers!
☆ Our signature production, lighting, lasers, Funktion-One sound and festival vibes!
☆ All friendly, open-minded communities welcome! #PLUR