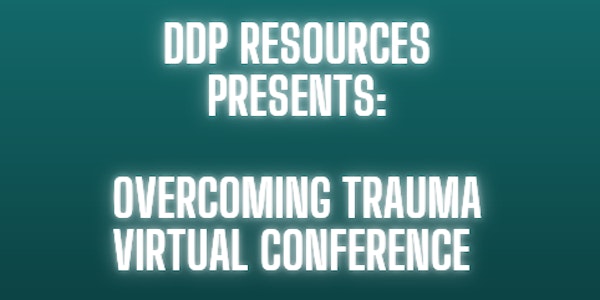 Overcoming Trauma Mentally, Physically, Emotionally, and Spiritually
The host of this conference is Donna Duke-Pope. The speakers are Dr. Sherilyn Garner, Michael James, Tye Miles, and Jimmy and Donna Brown.
About this event
Trauma is overwhelming. It can take control of its victim's life. The purpose of this virtual conference is to help people understand trauma and how it effects individuals, families and communities. This virtual conference will give you testimonies and will help you discover and incorporate practical methods to assist you with your healing. Join this virtual conference and we will show you how to restore hope, and guide you to recovery, resilience, and restoration.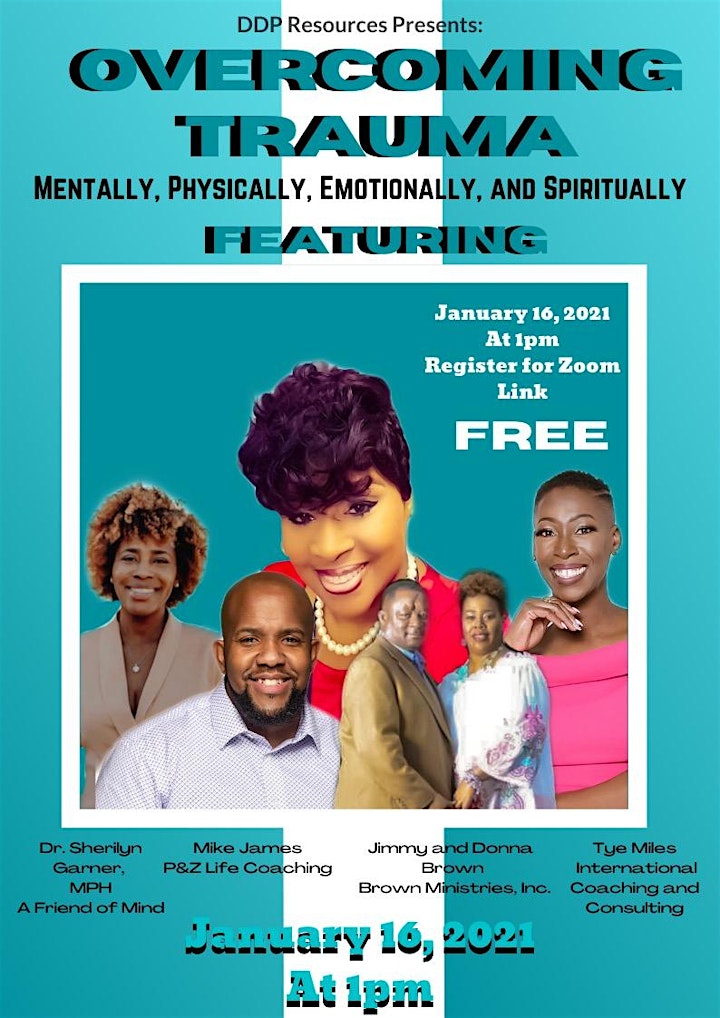 "Trauma is personal. It does not disappear if it is not validated. When it is ignored or invalidated the silent screams continue internally heard only by the one held captive. When someone acknowledges the pain and hears the screams healing can begin."