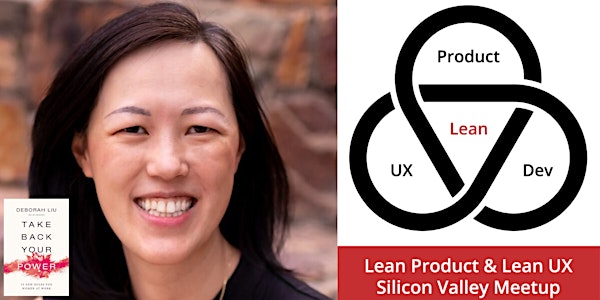 Overcoming the Communication Bias at Work that No One Talks About, Deb Liu
Ancestry CEO and former Facebook exec Deb Liu shares her advice on how to overcome the communication bias at work that no one talks about.
About this event
There is a secret bias in the workplace that no one talks about. If you fail to recognize it, you risk the long-term success of your career. But if you can master this skill, you can supercharge your career. This bias rewards people who are able to quickly respond to topics in real time as they come up. You may have seen this occur in meetings where some people are more likely to react in the moment with an articulate response while others are not.
This bias is pervasive in our workplace, and it rewards those who have the skill, but penalizes those who don't. Those who are introverted, speak English as a second language, are neurodivergent, or need time to process ideas are all at a major disadvantage. Drawing on the advice in her new book Take Back Your Power, Deb will talk about this bias and how it manifests. She will also discuss ways you can proactively address it in your work to accelerate your career.
After Deb's talk she will have a fireside chat with Dan Olsen then answer questions from the audience.
Join us for an informative and engaging session!
Note: Eventbrite registrants will receive an invitation link via email the morning of the webinar.
About Deb Liu
Deb Liu is the President and CEO of Ancestry. She was previously a senior executive at Facebook, where she created Facebook Marketplace, a platform for 1B people to buy from and sell to one another. She also led the development of Facebook's first mobile ad product for apps and its mobile ad network, in addition to building the company's games business and payments platform, which includes Facebook Pay. Prior to Facebook, she spent several years in product roles at PayPal and eBay, where she led integration between the two products. She serves on the board of Intuit and Ancestry.
You can find Deb online
Raffle Prizes
Our sponsors Productboard and Sopheon will be raffling off up to 50 copies of Deb's ebook Take Back Your Power. To enter the raffle, just opt in using the checkbox on the event registration page.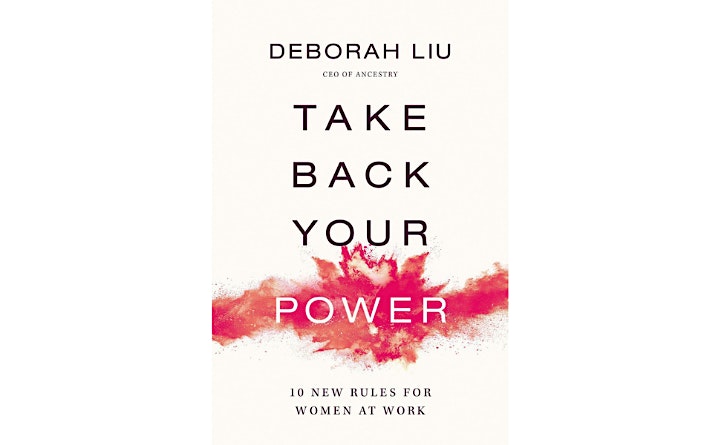 Schedule
5:25 pm: Zoom webinar opens
5:30 pm: Intro
5:35 pm: Deb's talk
6:15 pm: Fireside chat
6:30 pm: Audience Q&A
Note: tickets are non-refundable.
About our Sponsors
Our sponsor Productboard is the product management system that helps you understand what users need, prioritize what to build, and rally everyone around your roadmap. Learn more at https://www.productboard.com.

Sopheon helps the world's leading business innovators bring their most powerful ideas and products to market. Their Acclaim Products software is the complete product management workspace purpose-built for you. Try it for free.


Our sponsor Dovetail helps teams better understand their customers and build better products. They currently offer 1) Markup for transcribing, analyzing, and synthesizing user research data; 2) Playback for storing, sharing, and discovering existing customer knowledge; and 3) Backstage for managing research participants. Try Dovetail for free at https://dvtl.link/product

A big thank you to Intuit for providing the space for our event!