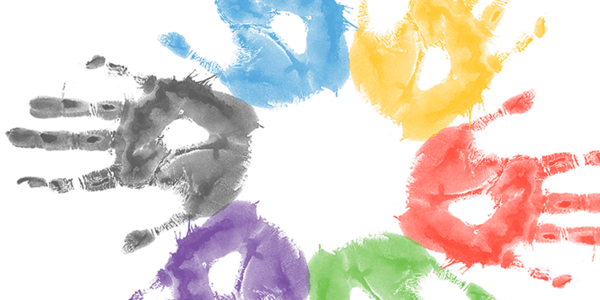 Overcoming Racism Conference, Fri. Nov. 2 & Sat. Nov. 3, 2018
When and where
Location
Metropolitan State University 700 7th Street East St Paul, MN 55106
Description
Overcoming Racism: In spite Of…
Friday November 2nd: 8:00 am - 4:30 pm (Check in begins at 7:30am)
Saturday November 3rd: 9:00 am - 3:45 pm (Check in begins at 8:30am)
---
FRIDAY
Friday's keynote speaker is: Isabel Chanslor, Vice President of National Programs and Special Projects, Neighborhood Development Center. In this role Isabel manages the day-to-day operations of NDC's nation activities which includes grant writing and reporting for a eight city network of community development organizations named "Build from Within Alliance", coordination of DEED capacity building partnerships with local partners and oversight of NDC's Greater Minnesota activities and development of innovative projects for the organization.
Isabel's keynote will be followed by a group discussion about the conference theme among a diverse group of participants from the different sectors or systems that intersect with institutional racism (criminal justice, immigration, education, health and human services disparities, housing and economics, environmental justice, LBGTQI). After a break, the discussion will continue with audience participation where the panelists will respond to questions posed by audience members. K. P. Hang will moderate the discussions.
---
SATURDAY
Saturday's plenary: Carlyle Brown, performing Acting Black, followed by a discussion with the audience.
---
SCHEDULE
Click here for the full schedule.
---
2018 Overcoming Racism Conference Learning Objectives
In spite of the current political environment and the increased expression of racial hatred, we continue to find ways to move forward – with strong networks, growing numbers, a new generation of leaders, and a renewed commitment to overcome racism. Our 2018 conference goals are for participants to:
Identify personal and shared action agendas that our immediate history and context require of us
Strengthen their networks of individuals and organizations who are working to overcome racism in themselves, their organizations, and throughout our communities.
Understand how institutional racism divides communities working to overcome racism. We think it is important to learn to better name these forms of divide-and-conquer racism and counter them.
Be reminded of our past successes in overcoming racism, pass those lessons on to a new generation of leaders and give them hope and encouragement.
Take inspiration from a new generation of leaders. Youthful energy and ideas can encourage and lift up those who have been engaged in overcoming racism for decades.
Advance skills, knowledge and practices of taking command when we see instances of racism in our daily lives.
Hold up the truth that our country has never lived up to its founding principles of liberty and justice for all and that Indigenous Peoples, African Peoples, and Other Oppressed Peoples along with a minority of whites have always resisted oppression in the struggle for liberty and justice.
Learn opportunities and techniques for self-care, renewal, and rededication to this work.
LOGISTICS
Parking in the ramp on campus will be FREE throughout the conference.
Two MTC bus lines run near the campus:
Route 61: E. Hennepin Ave.-Larpenteur Ave.-Arcade St.

Route: 74: 46 St.-Randolph-W. 7 St.-E. 7 St.-Sunray
Do I have to bring my printed ticket to the event?
NO! Simply stop at the check in/registration table in Founders Hall reception to pick up your nametag and conference program.
Questions?
Email: registration@overcomingracism.org
Call: (651) 243-0704
Scholarship Approval Application
Click here for scholarships.
---
Join us at the Overcoming Racism Conference's 10th Anniversary Celebration!
Friday, November 2nd, 4:45 pm in the Great Hall at Metro State University.