Overcoming Racism Conference, Fri. Nov. 15 & Sat. Nov. 16, 2019
Description
Overcoming Racism: In spite Of…
Friday November 15th: 8:00 am - 4:30 pm (Check in begins at 7:30am)
Saturday November 16th: 9:00 am - 3:45 pm (Check in begins at 8:30am)
---
FRIDAY
Friday's keynote speakers are Joe Feagin and Winona LaDuke.
Joe Feagin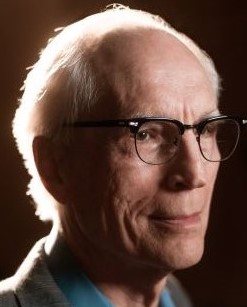 Joe Feagin is the author of The White Racial Frame,is a U.S. sociologist and social theorist who has conducted extensive research on racial and gender issues, especially in regard to the United States. He is currently the Ella C. McFadden Distinguished Professor at Texas A&M University.
Winona LaDuke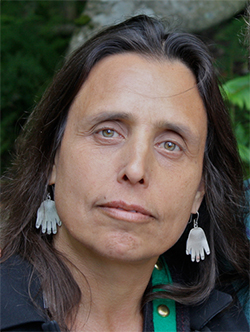 Winona LaDuke is an internationally renowned activist working on issues of sustainable development, renewable energy and food systems. She lives and works on the White Earth reservation in northern Minnesota, and is a two time vice presidential candidate with Ralph Nader for the Green Party.
---
SATURDAY
Saturday's plenary: Exposed Brick Theatre, performing American as Curry Pie with Aamera Saddiq, followed by a discussion with the audience.
---
SCHEDULE
Click here for the full schedule.
---
2019 Overcoming Racism Conference Learning Objectives
Say white supremacy and many people envision white hoods or tiki torches. Such images may generate headlines, but white supremacy manifests in other ways that are far more insidious and damaging. Culturally speaking, white supremacy is the idea that white people are better and more deserving of wealth, power, and privilege than people of color. It is a self-perpetuating system that continues to fuel colonialism, exploitation, oppressions, inequities, and the brutalities that people of color continue to endure. The 2019 Overcoming Racism Conference is dedicated to dismantling its power, its structures, and the culture that enables it to thrive. Our 2019 conference goals are for participants to:
Acknowledge and confront the construct and legacy of white supremacy in this country

Identify how white supremacy is embedded in the policies, practices, and structures of the criminal justice, education, housing, wealth accrual, medical, social service, and land usage systems

Become familiar with tools, resources, and networks available to those who have committed themselves to removing the vestiges of white supremacy from these systems

Discover ways to further the internal work each of us must do in order to effectively confront institutions long grounded in white supremacy

Learn from each other about the work currently being done to dismantle white supremacy, and how we can replicate that work in our own communities

Creatively envision a world without white supremacy in which everyone can flourish
LOGISTICS - Getting to and parking
PARKING AT METRO STATE
PLEASE NOTE: Parking in the ramp on campus is $5.00 per exit. You may also park on the street.
BUS
Two MTC bus lines run near the campus:
Route 61: E. Hennepin Ave.-Larpenteur Ave.-Arcade St.

Route: 74: 46 St.-Randolph-W. 7 St.-E. 7 St.-Sunray
Do I NEED TO BRING PRINTED TICKETS?
NO! Simply stop at the check in/registration table in Founders Hall reception to pick up your nametag and conference program.
QUESTIONS?
Email: registration@overcomingracism.org
Call: (651) 243-0704
SCHOLARSHIP APPLICATION

Click here to apply for scholarships.

---
ACCESSIBILTY
Accessibility Accommodations: If you need disability related accommodations, including parking, to make this event successful, please contact the Center for accessibility resources at 651-793-1549 or accessibility.resources@Metrostate.edu as soon as possible.