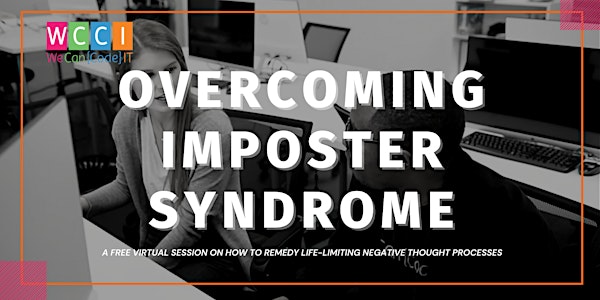 Overcoming "Imposter Syndrome"
Do you suffer from Imposter Syndrome? Learn how to navigate feelings of self-doubt that can often hinder us from starting something new.
About this event
Join We Can Code IT to discover an engaging and lucrative career path with significant growth and earning potential!
It may surprise you that a tech background and other credentials are not needed; your creativity and passion for puzzle solving will fuel your journey. YOU can code it and enter the exciting world of building web applications and software development.
At this event, We Can Code IT will provide a brief presentation on what "imposter syndrome" is considered and how you can navigate the feelings of self-doubt and fear comes with it. You will come to understand what Imposter Syndrome looks like, and be able to recognize when you're experiencing it.
Join us and get started in developing a healthy thought process that will support your success in a new career.