Overcoming Adversity in Film
When and where
Location
Academy of Art University Main Theater 79 New Montgomery San Francisco, 94105
Refund Policy
Contact the organizer to request a refund.
Description
Film is an extremely competitive industry, and it's difficult for anyone to enter. The old establishment is very entrenched, and it can be even more difficult for some to get their foot in the door. Global Film Ventures' October Seminar is all about the resources available in the Bay Area to create a rich and diversified film industry, so come out and see all the resources available to filmmakers of all creeds, colors, and genders!
Speakers and Topics Include:
Documented Success in Film
How to make it as a LGBT Filmmaker
By Marc Smolowitz
Amplifying Asian Media
How CAAM Supports Filmmakers
By Masahashi Niwano
Distinctly Diverse Festivals
How The Oakland Film Festival Promotes a Medley of Films
By David Roach
Cinema's Glass Ceiling
A Story of Women in Film and Media
By Mary Guzman
About the Speakers
Marc Smolowitz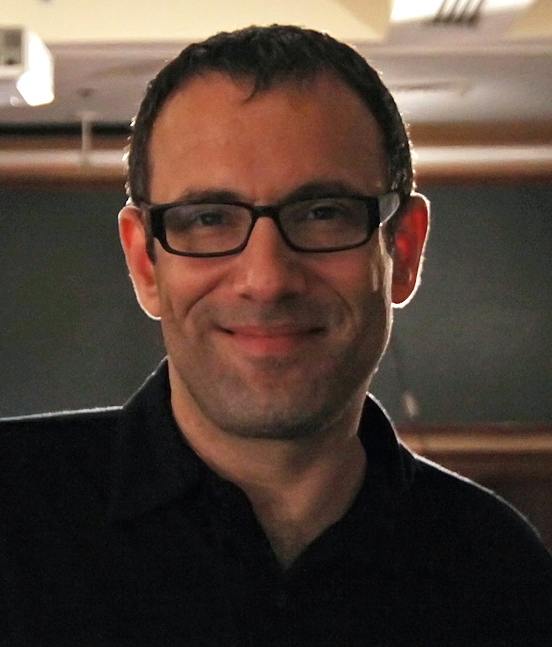 Marc Smolowitz is an Academy Award® nominated film, TV & new media producer, multi-award winning director, and executive producer with 20+ years of experience across all aspects of the entertainment and media business. Smolowitz's career focus has been powerful social issue filmmaking across all genres, and his credits include: "The Campaign" (Producer, 2013), "Keep The Promise: The Global Fight Against AIDS," narrated by Margaret Cho (Director/Producer, 2013), "The Power Of Two" (Director/Producer, 2011), "Still Around" (Executive Producer/Collaborating Director, 2011), "The Weather Underground" (Producer, 2003), "Trembling Before G-d" (Producer, 2001). In recent years, he was the in-house producer at TellyTopia, a Silicon Valley start up specializing in interactive television, IP-TV and VOD products for cable & satellite companies. In the 1990s, he was widely known as the President and Founder of Turbulent Arts, Inc. -- a boutique, indie film distribution and sales company based in San Francisco that ranked as the 26th largest film company in North America at its peek in 1998 (the 14th largest among independents.) Today, he works full-time as an independent filmmaker, while maintaining a thriving consulting practice called 13thGEN that guides filmmakers through key stages of development, fundraising, production, post, completion, and distribution. As a freelancer, he regularly works on special projects with a diverse slate of media and technology companies, nonprofits, and philanthropies. Finally, he is a Lecturer in the Film & Digital Media Department at the University of California, Santa Cruz and serves on the board of directors of the San Francisco Public Press, a nonprofit local news organization. IMDB: http://www.imdb.com/name/nm0810625/
Masashi Niwano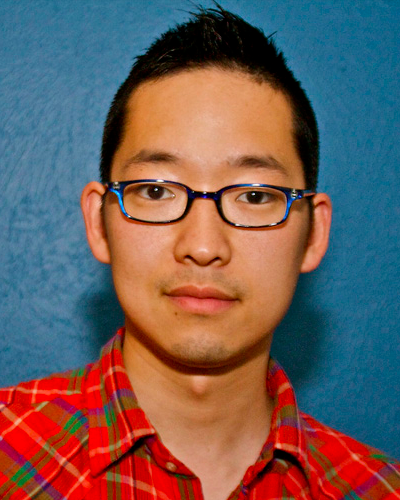 Masashi Niwano is the Festival & Exhibition Director for the Center for Asian American Media (CAAM). He is a Bay Area native who holds a Bachelor's Degree in Film Production from San Francisco State University. Masashi has been associated with CAAM for almost a decade, starting as an intern, then becoming involved in theater operations and, finally, being chosen as a selected filmmaker (Falling Stars, 2006). Prior to re-joining CAAM as Festival & Exhibition Director, Masashi was the Executive Director for the Austin Asian American Film Festival. He is also an active filmmaker, who has worked on numerous films and music videos that are official selections at Cannes, Outfest and South By Southwest.
David Roach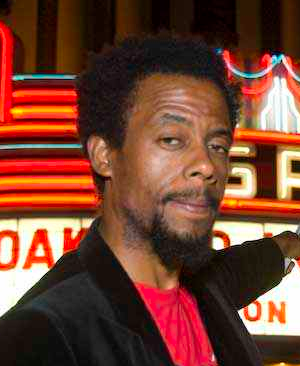 Mr. Roach co-founded The Oakland Film Society to present the Oakland International Film Festival in the city of Oakland, CA. The 12th Oakland International Film Fesitval takes place April 3-6th, He co-founded The Familyhood Connection Inc to present The Mo Better Food Farmers Market (also later named The Mandela Farmers Market. The Mo' Better Food Farmers Market was the first farmers market at a school site in the state of California which also sold produce grown by The African -American farmers of California as a project to create new markets for African American farmers who make up less than 1/3 of one percent of all the farmers in the state of California. Mr. Roach co-directed the West Oakland Food Collaborative which received a grant from the U.S.D.A to expand the farmers market and plan for a grocery store in West Oakland which has been defined as a food desert.
Mr. Roach produced the original screenplay written by his brother Paul Rigne Roach "Sydney Byrd, Private Eye" with his brothers Paul and Mack Roach III. Sydney Byrd, Private Eye screened in several festivals including the Pan African Film Festival. During the process of four walling their film and eventually screening other filmmakers short films.
Mr. Roach founded Made in Bay LLC to promote products "made in " various regions around the world. A few of their sites are: madeinoakland.net, MadeinJamaica.org, Madeindallas.org, and many others. He believes that if we can promote local products "made in " each region, the whole planet can become more sustainable. Part of the "Made in" brand is 1stSaturdays.com which attempts to "make the next generation" by promoting the first Saturday of every month as the official monthly volunteer day. Currently, 1stSaturdays (one of the four main programs of building Healthy Economics) is being used in the City of Oakland in partnership with the City of Oakland's Park and Recreation and funded by the County of Alameda to build a sustainable urban farm and market in West Oakland.

Mr Roach's work has been featured in various media outlets including NPR, The U.S.A Today, The Sierra Club, Black Enterprise, to name a few. Mr. Roach has received several awards including: Peace Award from KPFA radio, John George Social Justice Award, Outstanding Community Service Award from The National Morehouse College Alumni Association and Profiles of Excellence ABC Channel 7 Award to name a few.
Featured Moderator
Ben Yennie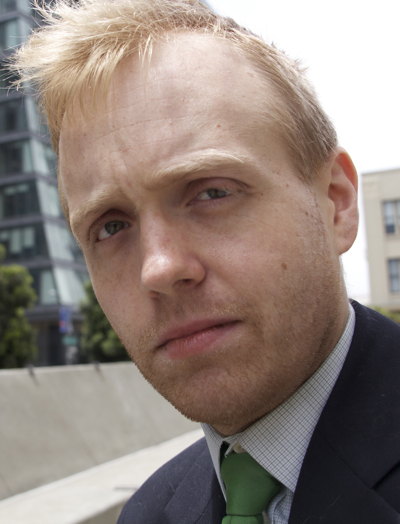 Ben is a Founding Principle at Global Film Ventures: an incubator that combines the Silicon Valley Startup Mentality and Independent Film. Ben is also the Founder and CEO of Films by Neptune, an independent Web, New and Transmedia company that also reps completed films to distributors. Ben has been attending the American Film Market for 3 years and has secured multiple Distribution deals for projects in the script stage. Ben has also attached name talent to several projects, including Jodelle Ferland of Twilight: Eclipse and Claudia Christian of Babylon 5. Formerly, Ben was the Chapter Leader for the Institute for International Film Finance for San Francisco, Vancouver, New York and Los Angeles where he booked the best and brightest in the film industry to speak and share their expertise with aspiring Filmmakers. In that role, Ben also screened business plans for an elite group of Silicon Valley Angel Investors known as Film Angels. Ben studied at The Colorado Film School and The Academy of Art University. Ben is also the Outreach Coordinator for Art with Impact. A Non profit that uses short films to start discussions about important issues in the world, particularly the stigma about mental health issues. Outside of Film and Finance, Ben is an avid cook and is consitantly developing new recipes for an upcoming cookbook.