Overcoming Adversity: Childhood Trauma's Link to Adult Illness

Thursday, March 1, 2012 at 7:00 PM (PST)
Event Details
Admission is free; however, registration is required.

Please note that it is our policy to overbook, and that REGISTRATION DOES NOT GUARANTEE YOUR SEAT. In the event of the program reaching capacity, we will release your reservation to wait-listed people 15 minutes before the program starts.To guarantee your seat, please arrive early. Check-in begins at 6 p.m.


Please e-mail rsvpchc@calendow.org with questions.


---
Date
Thursday, March 1st

Check-In and Reception
Begins at 6:00 p.m.
 
Program
Starts at 7:00 p.m.

Venue
 The California Endowment
Center for Healthy Communities
Yosemite Hall
1000 North Alameda
Los Angeles, CA 90012
Click here for a map and directions


---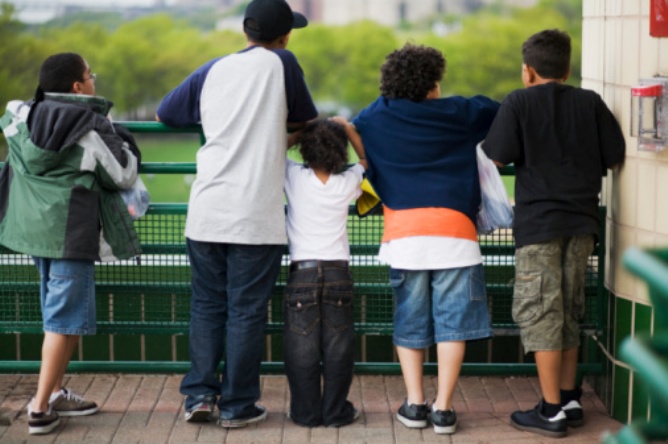 Overcoming Adversity:
Childhood Trauma's Link to Adult Illness
Join us on March 1st for an evening of rethinking the link between adverse childhood experiences and chronic illness.

 Admission is free; however, an RSVP is required.



The scene: a routine check-up at your doctor's office. After answering a clipboard of questions related to the history of diabetes and heart disease in your family, your doctor asks, "Were your parents ever separated or divorced?" 

That is the scenario physician and researcher Dr. Vincent Felitti and a growing number of medical practitioners are hoping will become a routine part of our doctor visits—a questionnaire that not only takes inventory of patients' medical history, but their emotional past as well. His research found that patients whose care took into account adverse childhood experiences (ACEs) showed an initial 35% reduction in doctor visits.

This March 1st, on the eve of the California State Assembly's Los Angeles Select Committee Hearing on the Status of Boys and Men of Color, CenterScene Public Programs invites you to a panel discussion exploring the connection between adverse childhood experiences and chronic illness later in life.

Join talk show host and author Tavis Smiley at The California Endowment in conversation with a multidisciplinary panel to discuss how findings from Felitti's ACE Study can be applied to caring for both mainstream and marginalized populations. They will also highlight roadblocks they're working to address in this effort, not only in the examination room but in reframing public understanding of what makes us healthy.
---
Vincent Felitti, MD
Principal Investigator
The Adverse Childhood Experience (ACE) Study  
Vincent J. Felitti, MD, is a noted physician and co-principal investigator of the internationally recognized Adverse Childhood Experiences (ACE) Study, a long-term, in-depth, retrospective and prospective analysis of over 17,000 adults that matches and tracks their current adult health status against ten categories of adverse life experiences during childhood.  
Findings to date reveal a powerful dose-response relationship between our emotional experiences as children and our physical and mental health as adults, as well as a strong link to the major causes of adult mortality in the United States. This link highlights the importance of primary prevention and care that treats ACEs as relevant to the everyday practice of medicine, mental health, and to healthcare costs.  
Dr. Felitti is a graduate of the Johns Hopkins Medical School, and a physician in the Southern California Permanente Medical Group. In 1975, he founded the Department of Preventive Medicine for Kaiser Permanente in San Diego, California, and served as Chief of Preventive Medicine until March 2001.  
Dr. Felitti is Clinical Professor of Medicine at University of California-San Diego and a Fellow of The American College of Physicians, licensed to practice medicine in Maryland, California, and Arizona. Dr. Felitti is also the President and CEO of the California Institutes of Preventive Medicine.
Assemblymember Sandré R. Swanson
16
th
 Assembly District
Chair, Select Committee on the Status of Boys and Men of Color  
Assemblymember Sandré R. Swanson proudly represents the vibrant East Bay communities of Oakland, Alameda, and Piedmont. An area native with deep ties to the community, Assemblymember Swanson was elected to his first term in the California State Assembly in 2006.  
A long time activist, Assemblymember Swanson worked for five years as Congresswoman Barbara Lee's Chief of Staff after working for 25 years as the District Director and Senior Policy Advisor to former Congressman Ron Dellums. In these capacities, Assemblymember Swanson earned a reputation as a dedicated and hardworking public servant with an impressive record of accomplishments on behalf of the people of the district.  
As Chair of the Assembly Labor and Employment Committee, the Select Committee on State School Financial Takeovers, and the Select Committee on the Status of Boys and Men of Color, Swanson uses his expertise in the fields of labor, education, and budget reform to maintain our state's commitment to education, child care, seniors, and working families.  
Assemblymember Swanson has passed a significant number of bills that positively impact the people of California and how the state treats its workers, children, and other vulnerable populations. 
Tavis Smiley
Author
Radio and TV Host  
Tavis Smiley hosts the late night television talk show,
Tavis Smiley
on PBS ,
The Tavis Smiley Show
distributed by Public Radio International (PRI) and is the co-host of
Smiley & West
, also distributed by PRI. He is the first American to simultaneously host signature talk shows on both public television and public radio.  
In addition to his radio and television work, Smiley has authored fifteen books including the book he edited,
Covenant with Black America
, which became the first non-fiction book by a Black owned publisher to reach #1 on the
New York Times
bestseller list.  In his most recent book,
FAIL UP: 20 Lessons on Building Success from Failure
, Smiley steps from behind the curtain of success to recount 20 instances of perceived "failures" that were, in fact, "lessons" that shaped the principles and practices he employs today.  
In 2009,
TIME
magazine named him to their list of "The World's 100 Most Influential People."  This year, 2011, marks his 20
th
year in broadcasting.  
Smiley's most gratifying accomplishments are rooted in his passion to inspire the next generation of leaders. The nonprofit Tavis Smiley Foundation was established to provide leadership training and development for youth. Since its inception, more than 6,000 young people have participated in the foundation's Youth to Leaders training workshops and conferences.
When & Where

The California Endowment's Center for Healthy Communities
1000 North Alameda Street
Los Angeles, CA 90012


Thursday, March 1, 2012 at 7:00 PM (PST)
Add to my calendar
Organizer
The California Endowment
The California Endowment is a private, statewide health foundation with a mission to expand access to affordable, quality health care for underserved individuals and communities, and to promote fundamental improvements in the health status of all Californians.

Overcoming Adversity: Childhood Trauma's Link to Adult Illness