Description
Have you ever went to an event or program and just felt like a number? We completely understand, which is why we are truly committed in making sure our attendees never leave as strangers when they attend an overcomeHER event! overcomeHER is a non-profit organization that provides high quality events, and products that are solely focused on the self-improvement of women.
One of our trademark event includes Brunch With Purpose. This experience not only brings women together but creates a space where we are ALL able to learn from one another. Unlike other brunches, every woman is treated like a VIP guest. Come and enjoy this amazing experience and learn from amazing panelists, brunch buffet, drink specials, and awesome gifts!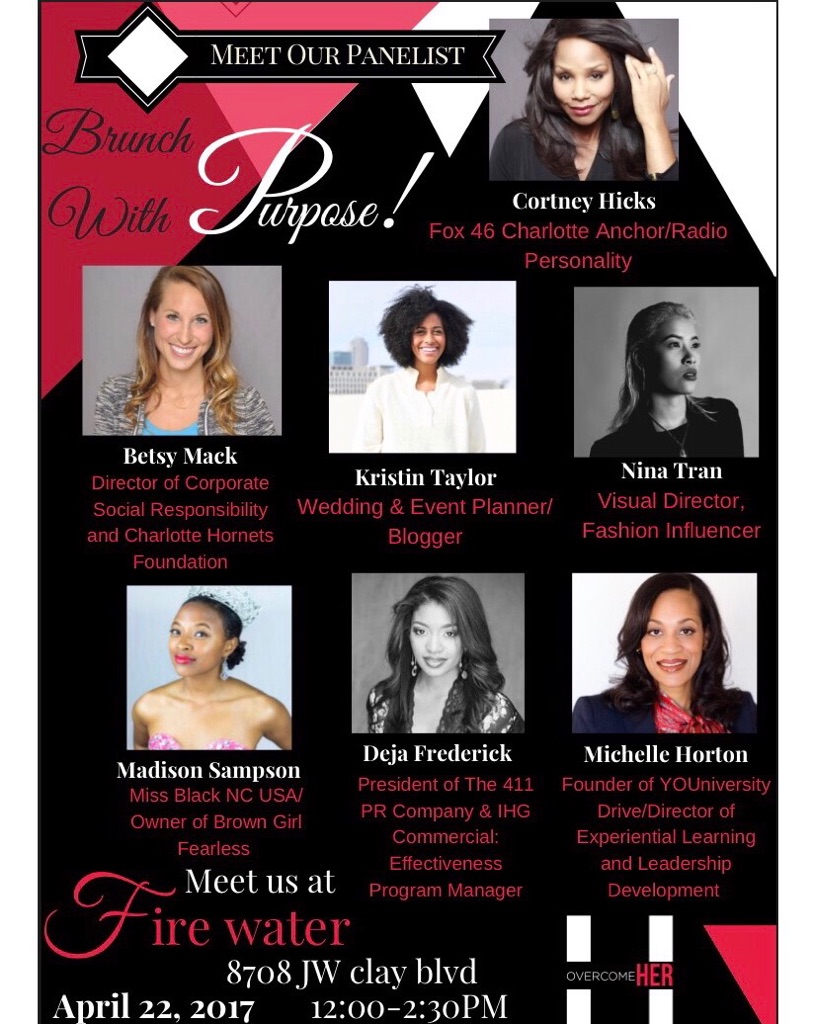 What comes with the experience:
1. Your ticket includes an extensive brunch buffet with amazing food from top chefs and awesome drink specials!
2.Unlike other women empowerment events, we treat every attendee as a VIP guest by giving you access to all of our amazing panelists.
3. Receive awesome gifts!
4.Our event is not industry specific so all of our attendees get a chance to meet a wide range of other like-minded professionals.
5. Meet other professionals that can help you expand your network.
6. Access to amazing vendors from various industries.
DRESS ATTIRE: Business Casual
AGE REQUIREMENT: 18+
PLEASE CONTACT US AT INFO@OVERCOMEHER.ORG FOR VENDOR INFORMATION.