Description
RSVP by September 23rd
Patricia Walker


This seminar will educate you on topics including:
» Applying for a mortgage loan before shopping for your new home. This will help you find a house that fits your needs and your budget!
» Knowing which loan programs are available to you. We offer a variety of loan programs to fit your individual needs. Down payment assistance programs may also be available in your area!
» The DHI Mortgage Home Buyers Club®* — a complimentary service (third party home buyer education necessary) that educates you on how to overcome credit challenges and prepare for successful homeownership.




Thursday, September 26th | 2pm - 4pm
Refreshments & prizes provided by D.R. Horton
Patricia Martinez
Credit Consultant, DHI Mortgage Home Buyers Club
Se habla español
Cell: 210-419-3409
Patricia Walker
Sales Representative, D.R. Horton
Cell: 512-791-9600
---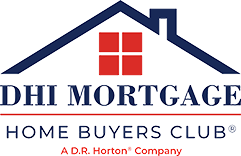 Financing offered by DHI Mortgage Company, Ltd. (DHIM). Branch NMLS #38686. 10700 Pecan Park Blvd., Suite 120, Austin, TX 78750. Company NMLS #14622. DHIM is an affiliate of D.R. Horton. For more information about DHIM and its licensing please visit http://www.dhimortgage.com/affiliate/. Provided for informational purposes only. This is not a commitment to lend. Not all borrowers will qualify. *The DHI Mortgage Home Buyers Club does not guarantee to raise the credit score or guarantee loan approval. Credit education offered by the DHI Mortgage Home Buyers Club does not assure participants that they will qualify for, or successfully obtain, a home mortgage loan. Participants are not required to finance their home purchase through DHIM or to purchase a home from DHIM's affiliated builder, D.R. Horton, to enroll in the DHI Mortgage Home Buyers Club. Participants must complete a HUD approved homebuyer's education course at their own cost as a prerequisite to participation in the DHI Mortgage Home Buyers Club. See your DHI Mortgage Home Buyers Club Credit Consultant for full details. Equal Housing Opportunity. HUD = U.S. Department of Housing and Urban Development.
REV: 09/04/19 | EXP: 09/26/19