Description
RSVP to Kristi Matthews by September 21st:


From Greenville take I-85 to I-26 W towards Ashville,
then take 2nd exit at John Dodd Rd.
Take a right off the interstate to a red light.
Go straight until the road dead ends at Old John Dodd Rd.,
then go right. The community will be on your left.
Food provided by Express Homes


This seminar will educate you on topics including:
» The benefits of prequalifying and getting a realistic price range before shopping for your new home. This will help you find a house that fits your needs and your budget!
» Knowing which loan programs are available to you. We offer a variety of loan programs to fit your individual needs. Down payment assistance programs may also be available in your area!
» The DHI Mortgage Home Buyers Club®* — a complimentary service (third party home buyer education necessary) that educates you on how to overcome credit challenges and prepare for successful homeownership.
Tracee Snider
Branch Supervisor, DHI Mortgage
NMLS #414534
Direct: 864-881-0579
Cell: 803-427-3565
TLSnider@dhimortgage.com
dhimortgage.com/tracee-snider
Bryan Masten
Credit Consultant, DHI Mortgage Home Buyers Club
Cell: 704-281-7210
BCMasten@dhimortgage.com
Kristi Matthews
Sales Representative, Express Homes
Cell: 205-253-0330
KMMatthews1@drhorton.com
---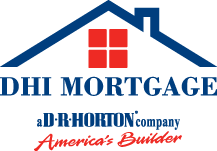 Financing offered by DHI Mortgage Company, Ltd. Branch NMLS #1520781. 101 Prairie Wolf Run, Duncan, SC 29334. Company NMLS #14622. DHIM is an affiliate of D.R. Horton. For more information about DHIM and its licensing please visit www.dhimortgage.com/affiliate/. Provided for informational purposes only. This is not a commitment to lend. Not all borrowers will qualify. *The DHI Mortgage Home Buyers Club does not guarantee to raise the credit score or guarantee loan approval. Credit education offered by the DHI Mortgage Home Buyers Club does not assure participants that they will qualify for, or successfully obtain, a home mortgage loan. Participants are not required to finance their home purchase through DHI Mortgage or to purchase a home from DHI Mortgage's affiliated builder, D.R. Horton, to enroll in the DHI Mortgage Home Buyers Club. Participants must complete a HUD approved homebuyer's education course at their own cost as a prerequisite to participation in the DHI Mortgage Home Buyers Club. See your DHI Mortgage Home Buyers Club Credit Consultant for full details. HUD = Housing and Urban Development. REV: 08/30/17 / EXP: 09/23/17