Description
Public speaking can be quite scary. Does the anticipation of going up to speak make you nervous? Have you ever had butterflies in your stomach just thinking about public speaking? Should you memorize or go off-the-cuff?
ONLINE LIVESTREAM LINK - https://goo.gl/xKYMq2
Join me in this fun and engaging livestream to learn how you can combat your public speaking challenges and gain the confidence needed to deliver excellent talks or presentations for your next business or social event. If you have a message, it's time for you to be heard!
Takeaways:
Why Are We Afraid Of Public Speaking?
Why Public Speaking Is Such A Crucial Skill To Learn?
Common Mistake In Public Speaking
What You Can Do To Overcome Your Fear of Public Speaking
We need your RSVP, even though this is an online livestream event!
ONLINE LIVESTREAM LINK - https://goo.gl/xKYMq2
Your Host: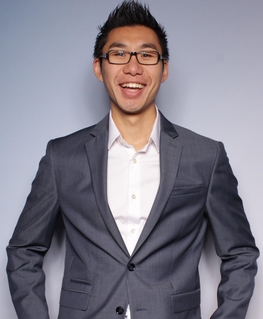 Kit Pang is a Communication Expert, TEDx, Inbound & Keynote Speaker and the Founder of BostonSpeaks. He is on a mission to help individuals and entrepreneurs become exceptional speakers and communicators. Kit has worked with CEOs, popular authors, celebrities, TEDx speakers and people who are just darned scared of public speaking! www.bostonspeaks.com | www.kitpang.com
What Others Are Saying:
"I had the privilege of working with Kit on a talk I gave at the Massachusetts Conference for Women. Working with him was so much fun and it 10X-ed the power of my message, making me feel super confident while on stage communicating it. Thank you, Kit!"
Co-author of FLAWD
-Jeanne Demers
Growing up I have always had fear of public speaking - I'm shy and English is my second language. Kit is exactly what I'm looking for, he gave me the personal attention in a small group, relaxed environment and shed new light into how I can get my point across more effectively and speak more confidently in front of a crowd.
Owner of Boston BonBon
-Rita Ng
I had the great fortune to get to work with Kit in preparation for a TEDx talk. A master at speeches himself (if you ever have the opportunity to hear him give a speech, seize it!), he shared his expertise to enable me to transform the words on paper to a full presentation. Kit's guidance, coaching, and advice, helped me take my thoughts and ideas and create a complete oration. I could not have done it without him.
TEDx Speaker | It's Not Easy Going Green
-Lauren Kuntz

Public Speaking, Presentation and Communication Training