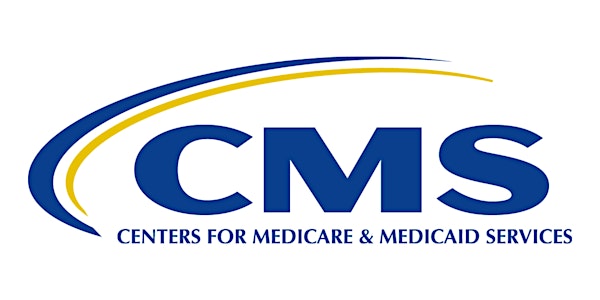 Overall Hospital Quality Star Ratings Listening Session
You're invited! CMS would like you to join us for the Listening Session on the Overall Hospital Quality Star Ratings System.
When and where
Location
BWI Airport Marriott 1743 West Nursery Road Linthicum Heights, MD 21090
About this event
The Centers for Medicare & Medicaid Services (CMS) is hosting a listening session to hear from the public about the Overall Hospital Quality Star Ratings system. CMS is inviting interested stakeholders—including providers, clinicians, patients and patient advocates, and quality measurement experts—to attend.
The listening session will review feedback received during a recent public comment period and give participants an opportunity to discussion. In addition, in-person participants will also be invited to participate in breakout sessions to discuss specific topics in more depth. The topics that will be discussed in the breakout sessions are: Star Ratings methodology, social risk and peer groupings, patient/purchaser use cases and novel approaches (more detail to follow).
For those interested in learning more about the current state of the Hospital Quality Star Ratings system in advance of the meeting, CMS will offer a pre-meeting orientation webinar. This webinar is intended to be informational only—discussions about the Star Ratings program will be reserved for the actual Listening Session. The orientation webinar is scheduled for September 5, 2019, at 3:00 PM, ET, and registration is required. Please register by clicking here.
All individuals interested in participating in this listening session must register to attend either in-person or by web conference line. Please click on the registration button of this Eventbrite event page to register and indicate your selection during the registration process.
In-person Participation. We invite you to join us in Baltimore, Maryland, for the event. Please note, in-person attendance is limited to 100 people. The patient perspective is very important to us at CMS! If you are interested in attending in-person and are a patient or patient advocate, CMS has allocated funding to sponsor the travel and trip-related expenses for 10 patients/patient advocates to participate in this event. When registering, please make sure to answer all the registration questions accordingly for consideration.
Web Conference Line Participation. The web conference line will broadcast computer audio only, please make sure you have access to computer speakers or a headset if you choose this option. People participating via the web conference line will be able to participate in the general sessions and the virtual breakout sessions. A detailed agenda will be distributed closer to the date with schedule details and links. Web conference line attendees will be able to submit comments and questions through the chat and Q&A features of the web conference line platform.
We look forward to a productive dialogue and successful event. We hope that you can join us!