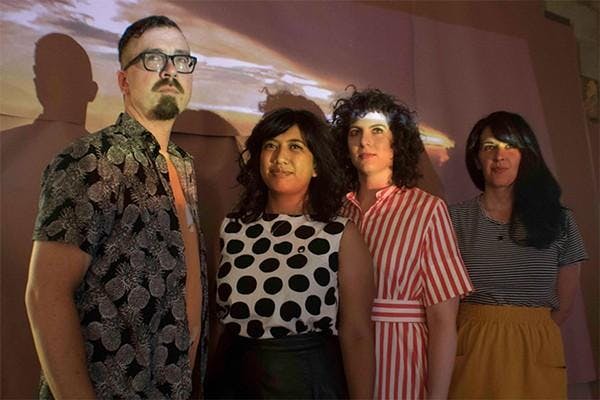 About this Event
$8 // 21+
----------
OVEF OW is a 4-piece rock band that formed in the spring of 2015. The band's lineup features Marites Velasquez (bass), Sarah Braunstein (drums), Kyla Denham (synth) and Nick Barnett (guitar). Over the past year, the quartet has quickly built a following in the Chicago indie-music scene around their surf and garage/punk-inspired and multi-vocalist sound. They draw influences from Sonic Youth, Sleater-Kinney, and the B-52s.
It flows through you; pulsing through your veins with every step, fueling your every breath. It's your passion for life, your drive, your grind, your essence, your love for creation and consumption. It's SPACEBONES.
The garage rock riffs of CHICKEN HAPPEN have a propulsive energy that make it impossible to stand still. While their lyrics can be as clever and funny as their name, CHIEKN HAPPEN's jammers contains some emotionally raw and relatable writing. When paired with frontwoman Lilly Choi's passionate delivery, those lyrics can pack quite the emotional punch, so be warned: you might laugh, you might cry, but chances are, you'll be dancing along either way.