Description

Our annual speaker showcase is your chance to catch the most exciting up and coming superstars of the speaking world - and this year we are announcing our most amazing lineup yet!
As one of the most respected and established Speakers Bureaus in Australia, we know that choosing the right motivational speaker and keynote speaker is an important part of business growth and personal development.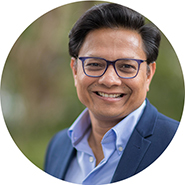 Kamal Sarma
From monk to venture capitalist and keynote speaker Kamal Sarma has transformed leaders and teams globally. Over the last 20 years he has delivered significant results for people and companies with his customised framework and teachings.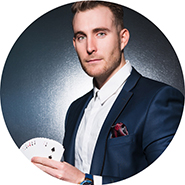 Josh Norbido
Homegrown Australian Illusionist Josh Norbido has been furnishing the minds of audiences with his neoteric & intriguing performances projected through the art of Magic. As you will come to realise, Josh does not only possess the ability to entertain, he seizes guests' desire to learn and captures human curiosity.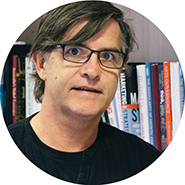 Peter Williams
Peter Williams is a recognised thought leader and practitioner in Innovation with a particular focus on digital innovation as well as how societal and technology changes will impact the future of industries.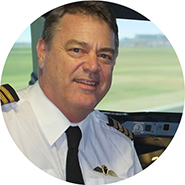 Captain David Evans
When QANTAS Flight 32 faced the catastrophic destruction of an engine shortly after takeoff from Singapore, Captain David Evans was the Senior Check Captain charged with the Safety of all on board.
As a speaker, Captain Evans is a recognised authority on Risk; Safety; Best Practice & Leadership in times of extreme crisis, and knows how to help your team pull together when quick thinking is required to save the day.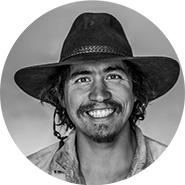 Justin Jones
Justin Jones (or otherwise affectionately known as Jonesy) is one of Australia's premier motivational speakers and extreme adventurers. Constantly pushing the boundaries of human endurance he has undertaken a number of large scale expeditions over the past 14 years. Two in particular have captured global acclaim and attention, setting 2 Guinness World records.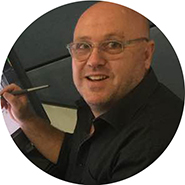 Brett Bower (Conference Scribe)
Brett Bower provides a live to screen conference scribe service, illustrating concepts that reinforce your message. From flip chart illustrations to animations, Brett helps people communicate their messages through illustrations and creative animatic presentations.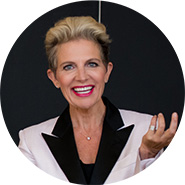 Suzy Jacobs (Event MC)
A charismatic entrepreneur and coach with energy and heart, Suzy Jacobs connects with the world as a keynote speaker, emcee and an inspiring member of our global community. While relentlessly pursuing impact in life, Suzy has built and sold businesses, produced her own podcast (The Change Room) and is currently immersed in start-up mode, building a new network; Activator Academy.
She's taken to the stage for Comm Bank, Baker & McKenzie , introduced over a hundred speakers in 3 days for Australia's largest retail conference and emcees one of the leading tech conferences for Asia Pacific.