OUTSPOKEN -- The BLACKOUT EDITION: Queer Women and Trans People of Color Spoken-Word Showcase

Thursday, August 4, 2011 at 7:00 PM (EDT)
Event Details
TICKETS SALES HAVE ENDED BUT YOU CAN STILL GET TICKETS AT THE DOOR TONIGHT!
$12-15 sliding scale; no one turned away due to lack of funds
TWEET USING #OUTSPOKEN #QWOCWEEK (@spectrasevents)
---
SPECTRA EVENTS in collaboration w/ QWOC WEEK presents OUTSPOKEN 2011!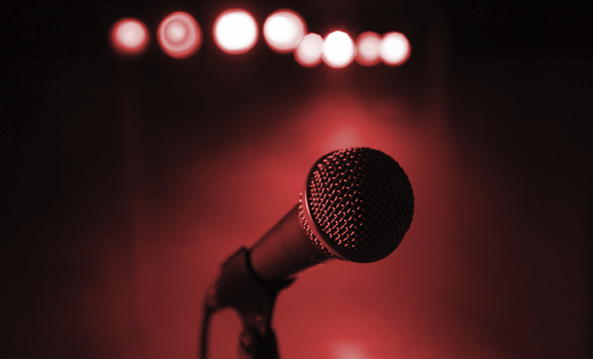 OUTSPOKEN: The BLACKOUT Edition will feature an all-black lesbian performer lineup this year, including nationally reknowned black lesbian poet Letta Neely, reigning local slam poet, Porscha, and an impressive roster of talented black LGBTQ performers.

OUTSPOKEN, now in its fourth year is an artful and soulful celebration of the complex experiences of queer women and trans people of color, as told through the craft of the boundary-pushing performers that grace the stage each year. If you're looking for an intimate evening of soulful music, spoken word poetry, and titilating drag and burlesque performances, then this show is for you. 

AGE RESTRICTION: Open to everyone who is 21+. There is a limited number of spaces for queer/trans people of color who are 18+. Please contact outspoken@qwocboston.org for more information. 

ADMISSION: Pre-purchase your ticket for $10 online, or pay $12 at the door. 
 
FACEBOOK: RSVP on Facebook and share w/ your friends
Follow Spectra Events on Twitter!
(note the extra "s" after spectra)
Use the hashtag #outspoken
---
~ ANNOUNCING THE BLACKOUT LINEUP ~
MEET YOUR HOST: HIPHOP MC MICAH!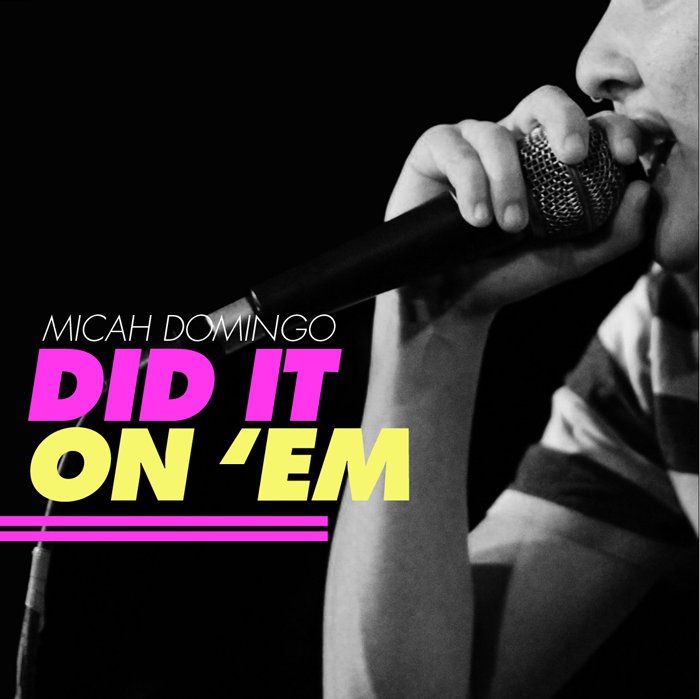 MICAH is a hip hop artist, and transman from Massachusetts. He has been writing and performing for the past 4 years around Boston, NY and LA. He writes from his own experience in an attempt to show that regardless of all those differing identifiers, human beings have much in common, and much to learn from each other. He just released his first single, the queer anthem "Did it On Em", and is in the process of recording his first mixtape through Base Trip Records.
Follow Micah on Tumblr and on Twitter, and of course, like his Facebook page!
MEET THE 2011 OUTSPOKEN ARTISTS!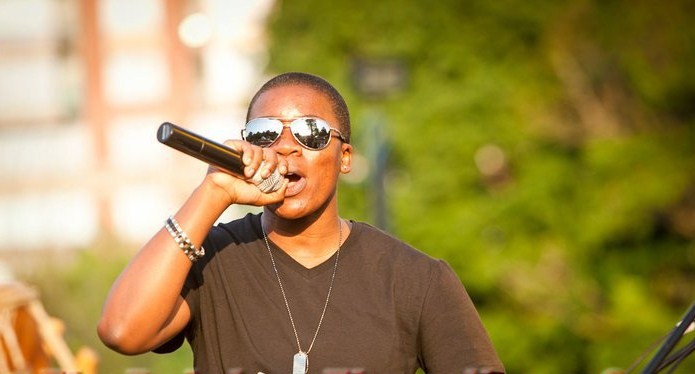 JANA'E JOHNSON is a spoken word poet originally from Sacramento, California. She has performed in numerous slams in Boston, California, Delaware and Virginia; and has recently opened for poet & activist Andrea Gibson. Although she just finished her first year in Boston, she has been involved with the LGBT Community. In particular she is a member of the Boston Dyke March Committee and she was the EMCEE for this years' Dyke March in June. Jana'e currently works at Simmons College as Assistant Athletic Director.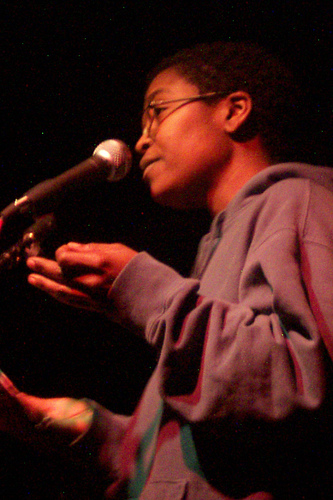 LETTA NEELY is a spoken word artist -- and one of the original OUTSPOKEN Artists (2008) -- who has authored two books of poetry, "Juba" and "Here," and was named "Best Local Author 2001″ by a Boston Phoenix reader's poll.
Twice a Lambda Literary Awards finalist for lesbian poetry, Letta frequents poetry readings around New England and is a regular slam poetry winner. 
She is an ardent civil rights activist who has done anti-homophobia training and educational outreach. Letta has also conducted writing workshops privately, in public schools, and at juvenile detention.
You can follow Letta's work and words at her brand new blog and Like her Facebook page (and maybe she'll update it)!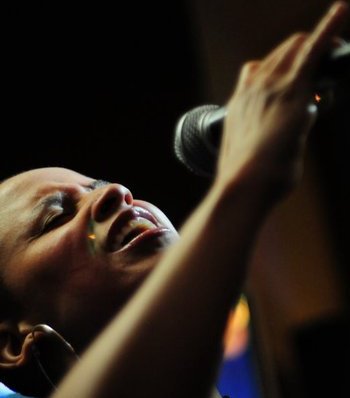 MOFROISM & THE FEEL will be representin' at OUTSPOKEN with lead singer, vocalist, and slam poet Monique Jarvis, a transformative and compelling fusion of jazz, r&b, funk, and folk with a backdrop of spoken word that issues a soulfully urgent call for social change.
Monique is now director of a national award-winning performance arts after school program in the South Bronx and founder of the uncompromising and compelling Spok'N Truth Trio, Mofroism and The Feel. At RENAISSANCE she will be performing with Kera Washington of Zili Musik and bassist extraordinaire Laurie Goldsmith.
You can follow Mo'nique Jarvis on Facebook.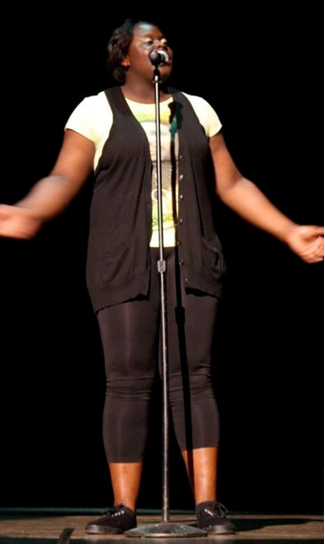 PORSHA is a self-described HipHop Feminist.
"Porsha Olayiwola hails from the southside of Chicago. She is most aptly described as a woman, poet, lover, warrior, sister, and feminist. Porsha received her B.A. in African American Studies while dabbling in U.S. History and Women & Gender Studies from the University of Illinois. She spent the last year in service, helping to alleviate America's poverty.
Poetically, Porsha O. intertwines the spirits of Audre Lorde, Fannie Lou Hamer, Ida B. Wells Barnett, and June Jordan with the bluntness of Hip Hop Feminism, creating poetry that speaks for itself. Porsha O. has opened for Mae Jemison, the first African American female astronaut, Dr. Cornell West, professor of Philosophy and Africana Studies, MC LYTE, pioneering female hip-hop artist and Dr. Angela Davis, activist. A founding member of the Chicago-based political-performance group, "The Unwritten Amendment," she uses poetry to create a dynamic flow of infra-politics that rebels against the norms and rigidity of society. You might catch her generating a cypher that is all her own; a cypher that is uncontrollable, undocumented, and just plain ole dope.
To follow Porsha, send her a friend request on Facebook or follow her on Twitter.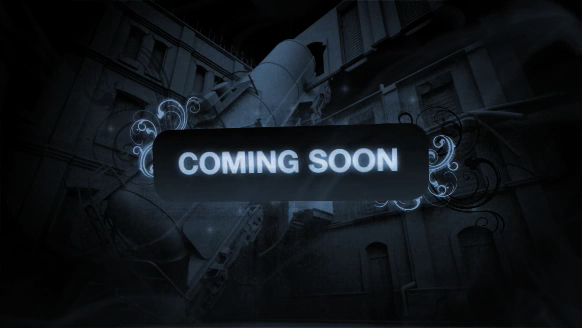 ROBIN "BOBBIE" WHITE is the award-winning author of two volumes of poetry, and a forthcoming collection of short fiction, Intersections (Sunset Pointe Press). She is also the author of Omphaloskepsis Twelve Powers Journal a tool for focused transformational writing. In addition, Robin has pseudonymously authored seven children's books. She is currently working on her third collection of poetry, When Love Departs: Writings of Transition and Loss (Sunset Pointe Press eBooks). She is a Chicago Literary Award Winner, an Urban Media Makers Winner, and is the recipient of the prestigious Lambda Literary Award for Independent LGBT Press as the founder/owner of Kings Crossing Publishing.
Visit her websites to learn more about her work: www.robingwhite.com and omphaloskepsisbybobbie.blogspot.com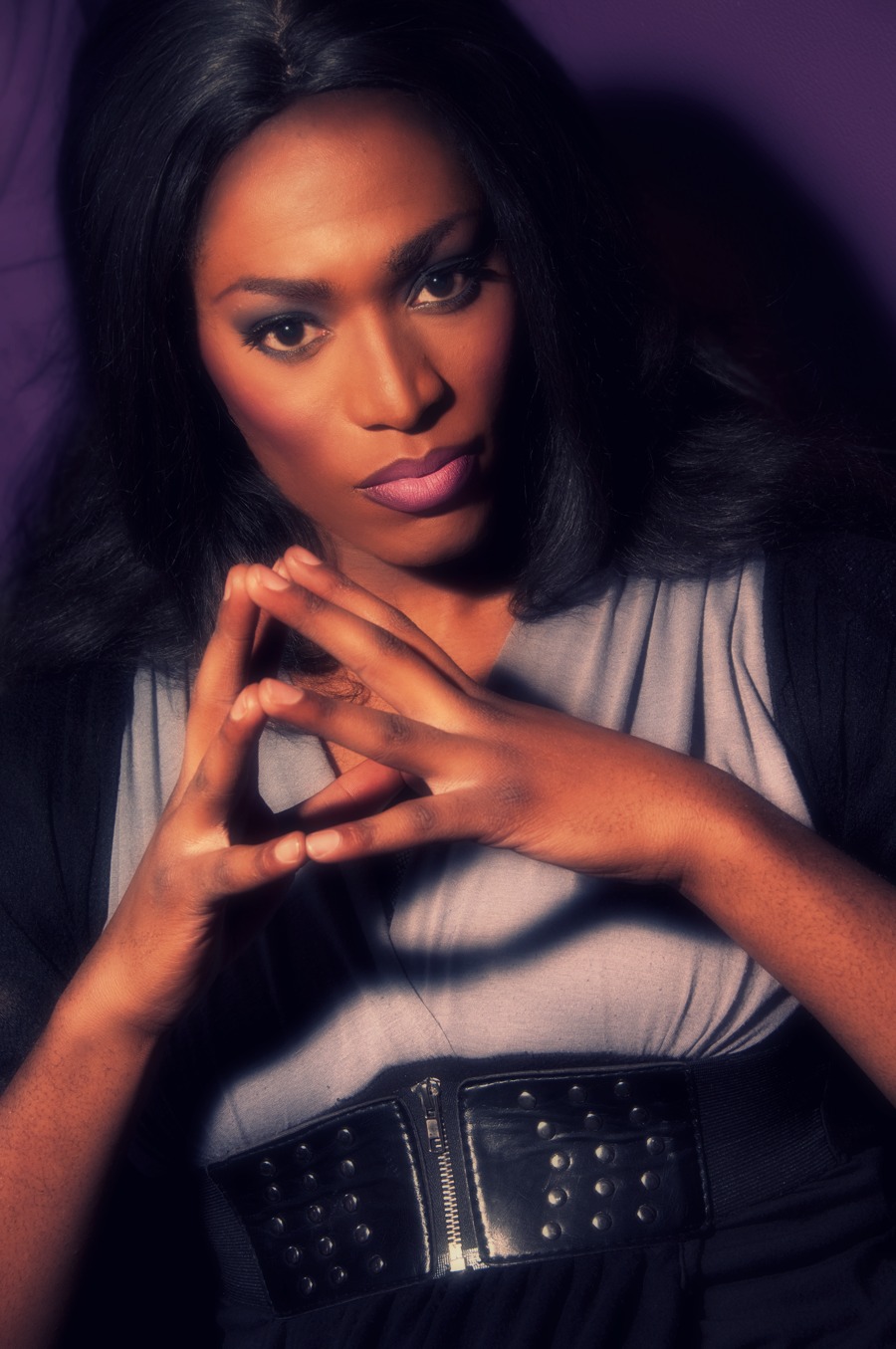 SAPPHIRA CRISTAL, 22, with her bubbly personality and killer smile, reigns from Houston, TX.
Often called the "Gospel Diva," she is a wild energetic entertainer who captures her audience with her "unflinching Focus". She can be found locally at Jacques Cabaret and Machine Nightclub in Boston.
This Fabulous Ebony Diva is a classically trained singer and actor and can also be seen in the Ryan Landry original, " Peter Pansy," in Provincetown, MA. She is also a regular featured performer at Spectra Events. 
Catch Sapphira online via any one of her web channels, Twitter, Facebook, and Youtube!
---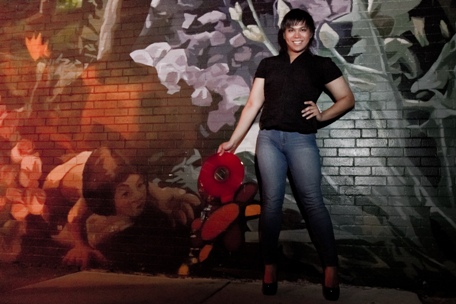 MEET YOUR DJ -- LADYSPINDRIFT!
Rachel (DJ Lady Spindrift) Cayabyab bacame influenced into the culture of turntablism at the age of 10. She experienced the culture when her childhood friend, Boston's own DJ Soulo, was in the beginning phase of his craft. Soulo gave Spindrift her first lessons in scratching a vinyl record and blending two tunes together. It wasn't until she got her first Technics SL-1200 turntable at age 16 and from there, she continued to study the artform on her own.
Even until today, Spindrift is still spinning at various locations. She is also joining forces with DJ Soulo and his DJ crew, The REACHERS, at their bi-weekly gigs. Patrons admire Spindrift's skill and talent: her love for many music genres, the energetic and outgoing personality, her interaction with the crowd, the ability to spice up her sets with her turntablist background, and her growing relationship with the people in the LGBTQ scene. Catch DJ Lady Spindrift as she takes over Boston, spinning the hottest Hip Hop, RnB, House, Dancehall, Latin, Rock, Mashups, Remixes, and many other genres with her own two hands.
She'll be doing it up at OUTSPOKEN 2011 -- Get ready to dance! Here's a warm up...
Have questions about OUTSPOKEN -- The BLACKOUT EDITION: Queer Women and Trans People of Color Spoken-Word Showcase?
Contact Events by Spectra
When & Where

CLUB CHOICES
381 Somerville Avenue
Somervillae, MA 02143


Thursday, August 4, 2011 at 7:00 PM (EDT)
Add to my calendar
Organizer
Spectra Events is a boutique events planning and production startup, with a niche focus on socially-conscious and innovative art, music, networking, and philanthropy events.