Description
Original equipment manufacturers producing in China should be aware of potential risks emerging from their own trademark, but registered in China in a third party's name. Our second evening lecture on Chinese IP law and practice will therefore discuss:
Supreme Court's ruling in the PRETUL case;
Subsequent important decisions and judicial trends;
Possibilities to avoid trademark traps.
About the lecturer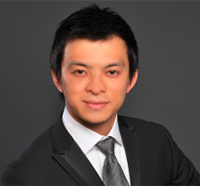 Lizhou Wei, LL.B. (China University of Political Science and Law, Beijing) and LL.M (LMU, Munich), is currently a scholarship holder in Max-Planck-Institute for Innovation and Competition. He specializes in intellectual property and unfair competition law. Lizhou Wei's recent research includes trademark use doctrine, the interface between IP and unfair competition law, and the intersection between IP and antitrust law.
I look forward to see you there,
Dr. Christan Köster
Patentanwalt (DE) / Patent Attorney (DE)
ckoester@dennemeyer-law.com
Further workshops