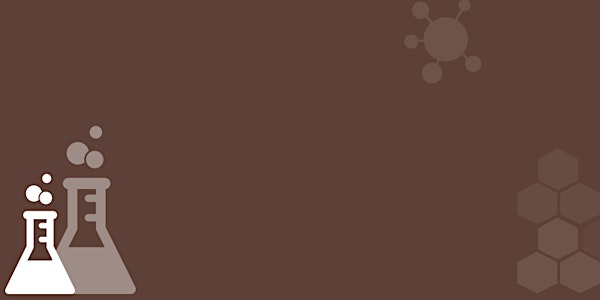 Outsourcing in the Clinical Laboratory
Outsourcing in the Clinical Laboratory
Refund Policy
Contact the organizer to request a refund.
About this event
Date: Dec 21 2022
Time: 1 PM EST
Duration: 60 Mins.
Level: Intermediate to Advanced
Group Packages: Please contact ben@complyrules.com
Description
This 1-hr virtual seminar will explain how to outsource clinical laboratory tests, from selecting laboratories to maintaining the process to filing the results
Why should you attend:
Clinical laboratories are prepared to meet a variety of testing needs for their healthcare providers. However, not all tests can be run on site, due to either a lack of infrastructure or the expense per test. This means to fully serve these providers, certain tests will need to be outsourced in order for them to be available. The question is what tests should be outsourced, which laboratories should the work go to, how to manage the shipping of specimens and how to deal with the results and the inevitable paperwork that goes with the process. By the end of this webinar, one will be able to meet healthcare provider needs by targeted outsourcing programs that complement the testing that is done by clinical laboratories and enhances the overall healthcare experience of patients.
Areas Covered in the Session:
This webinar will help you learn how to validate assays for clinical diagnostics. The webinar will include the following critical information you will need:
When to outsource
What tests to outsource
How to coordinate the outsourcing
Which laboratories to outsource to
Managing the results
Managing the relationships between outsource lab and healthcare provider
Who will benefit:
Bench Scientists
Quality Assurance
Medical Technologists
Business Development
Speaker: Todd Graham
Todd Graham , is a masters-level bench scientist and medical technologist with a host of experience in both the clinical diagnostics and biotechnology fields. He has work for a number of start-up firms in the clinical diagnostics and biotechnology industries, as well as worked for larger firms within both industries. He has a broad level of expertise in assay development for quality control, pharmaceutical development and clinical diagnostics. His particular levels of expertise are molecular diagnostics, PCR, ELISA, quality control and training of bench level personnel in clinical diagnostics and biotechnology. He is also in the process of establishing a consultancy that assists academic labs in transitioning their research to industry by verifying and improving the quality of their work.
Additional service: (Personalized session)
We also do various similar customized events for our clients and it is specially tailored as per the client's requirement. We arrange calls between clients and our course instructors to better understand the training requirement and accordingly a training program is designed. The course duration ranges between 90 Mins and 12 hours. Most 6 hours and 12 hours of classes are split into 2 to 3 days considering customer convenience.
We have 500+ consultants who are associated with us and each have their own specialization example GxP, GMP,GLP, 21 CFR, Computer system validation, FDA Audit & Inspection, Bioassays, Design Control, Data Integrity, FDA regulation, Clinical compliance, and almost everything that falls under Risk, Quality and Compliance arena in the Life Science industry.
If you think that your team needs some kind of boost, update or refresher in Risk management and Regulatory compliance then let me know and we can design a highly cost efficient program for you.