Location
DoubleTree Suites by Hilton Hotel Philadelphia West
640 Fountain Rd
Plymouth Meeting, PA 19462
Description
Growth Summit Mission
Fesnak LLP is excited to announce the Growth Summit Series, a series of events leading up to a half day conference focused on what companies need to know to grow. Our firm has a long history of working with clients and companies whose businesses are focused on growth. We are proud to provide the thought leadership necessary to help our clients achieve their growth goals. As advisors working closely with our clients, we wanted to expand the resources we offer. The Growth Summit Series will allow for open opportunities to interact with members of the business community and to share the knowledge of that community and leverage this to build relationships for continued growth and success. There will be three industry specific events leading up to the final event, The Growth Summit.
Please join us for the first event in the series, Outsourcing as a Path to Operational Excellence for Consumer Products Companies
Registration 5:30 PM
Presentation: 6:00-7:00 PM
Cocktail Hour: 7:00-8:00 PM


Management guru Tom Peters said, "Do what you do best, and outsource the rest." More and more consumer product companies have embraced this advice, deploying virtual business models that are focused on strategic growth imperatives such as innovation, design, and brand management while outsourcing non-core functions. For start-ups, emerging growth and middle market companies in particular, this approach provides access to the talent, best practices, and scalable infrastructure needed to attain levels of operational effectiveness and efficiency previously associated with only the largest consumer product companies.
At this event, you will have the opportunity to network with your peers in the consumer products arena and hear from a panel of experts on how outsourcing can be used as a growth strategy by leveling the playing field and competing against much larger companies. Our panel consists of outsourcing experts representing various functional areas such as accounting/finance, sourcing/contract manufacturing, logistics, and marketing.
Moderator:
Mike Verrill – Director of Business Development, Fesnak LLP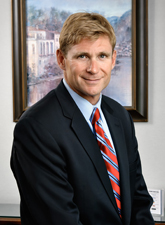 Michael has spent the last twelve years of his professional career building trusted relationships with business owners and entrepreneurs and the advisers they turn to when running their businesses. At Fesnak, he focuses on helping companies connect with the professional resources they need to grow their businesses. Dynamic growing businesses require sophisticated partners with the technical background to handle complex finance, accounting and tax needs. Delivering these solutions at regional firm pricing with a more hands on Partner experience is key to our clients' success


Panelists:
Finance/Accounting – Jim Caruso, Partner, Fesnak Outsourcing LLC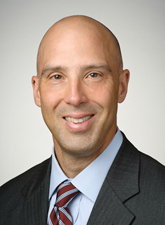 Jim Caruso is a partner overseeing Fesnak's Financial Management Solutions and Mergers & Acquisitions practices. Jim has 20 years of diverse experience in financial management, M&A, operations, information technology, auditing and consulting. Since joining Fesnak in 2005, he has led the delivery of outsourced financial management services to numerous organizations, while serving as Acting CFO to help several emerging growth companies get to the next level. Jim has also led financial due diligence for more than 40 acquisitions over the past few years. His functional expertise includes financial and operational analysis, M&A, budgeting and forecasting, strategic planning, business process analysis and optimization, turnarounds and change management.
Fulfillment/Logistics – Patrick Gibbons, Founding Partner, Emerson Healthcare (a division of the Emerson Group)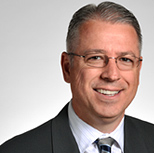 Patrick Gibbons, Vice President of Operations, is one of the founding partners of the Emerson Group, joining the company in 1995. Prior to that, he was with Novartis and the Global Brand Manager for Sanofi-Aventis. He handles operations for Emerson Healthcare. He is a member of the CHPA Logistics Steering Committee and the OH Logistics Supplier Advisory Board. He works out of the Emerson Headquarters in Wayne, Pennsylvania. He holds a BBA from Temple University.
Marketing Matt Poli, Vice President, Emerson Marketing ( a division of the Emerson Group)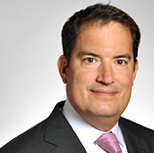 Mr. Poli joined the Emerson Group in 2010. Prior to that, he was with Johnson & Johnson for 17 years managing brands including Tylenol, Precise, Children's Tylenol and Motrin and led the Upper Respiratory team at Walmart. Mr. Poli heads Emerson Marketing. He serves on the CHPA Retail Liason Committee, on the Rite Aid Supplier Advisory Board and as an advisor to Snip Snap, a digital couponing start-up. He works out of the Emerson Marketing office in Wayne, Pennsylvania. He holds an MBA from Villanova University.
Sourcing/Contract Manufacturing – Doug Haas, President & COO, Ultimark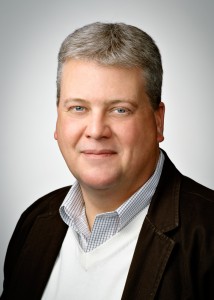 Douglas J. Haas is the President/COO of Ultimark Products LLC. Mr. Haas joined Creative Concepts Holdings in February 2004 (later became Ultimark Products in 2008). After joining the company, Mr. Haas's first task was to relocate the company's corporate office to an office/studio warehouse facility, and he reorganized and re-staffed departments, including a two year restructuring and overhaul of the manufacturing facility located in Grandview MO. All of these activities were driven with one main goal: increase profits and quality while decreasing costs. In September 2012, Mr. Haas was promoted to President/COO for Ultimark Products. In this role he has increased profitability of the company by 100%, including through the reduction of operating costs. Mr. Haas has spent the last 19 years working for specialty manufacturing companies in many different key roles. His most recent position prior to joining Ultimark Products was at Westcode Inc. U.S. (a division of Westinghouse Brake and Single U.K.). As the Director of Quality Control, Manufacturing and Sales/Marketing, Mr. Haas was instrumental in Westcode's many achievements during this time period, including attaining ISO 9000 certification, achieving an overall 30% cost reduction in manufactured goods, and obtaining the largest HVAC system contract ever awarded by NYC Transit. Additionally, Mr. Haas served on the Board Directors at Westcode Inc. Mr. Haas is also a U.S. Navy veteran and proudly served aboard the USS Midway CV41, USS Canopus AS34, and as an Instructor, US Naval Academy.
Growth Summit Series Powered by Fesnak LLP