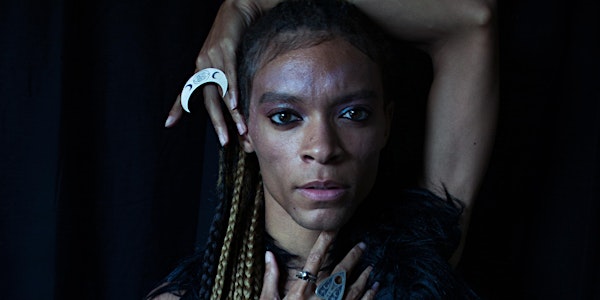 Outsider Dance Techniques and Foundations
Dance and magic come from imagination. If you are willing and able to imagine yourselves creating, you are invited to move with me!
When and where
Location
Loyola Beach 1230 W Greenleaf Ave Chicago,, IL 60626
About this event

Movement and dance are different for all of us as we come from various places of cultural familiarity and ability. I am trained in various styles of dance, including raqs sharqi (belly dance), salsa, bachata, modern dance, and contemporary dance and I employ all of these to create my personal style of dance.
I am familiar with teaching audiences of different ages, genders, abilities, and social and cultural backgrounds how to move their bodies.
This class is for:
New dancers or intermediate beginners; but all dancers are welcome!
Dancers interested in learning unique ways to combine traditional dance gestures in new, hypnotic ways.
Poeple who want to get in touch with their intuition as it relates to their bodies.
People who have never been to a dance class.
People who have felt they did not belong in dance classes.
People who have been itching to dance but for whatever reason felt worried or nervous.
People who have wanted to learn new ways to move their body.
People who like to learn about history and culture.
Really anybody!
I will teach you not only how we move, but why we move the ways we do. So get ready for a history lesson with your dance lesson!
This class is focused on foundations, drills, and gestures that you can mix and match in different choreographies!

PLEASE READ:
For online classes, you will receive the Zoom link for class in an email from Eventbrite immediately upon registration. If you do NOT receive this email, please reach out to Kevin at queerheretic@gmail.com at least 2 hours before class.
Participants and registrants are responsible for non-attendance or issues related to in participating due to internet connection. All participants should ensure they have a solid internet connection before signing up, and a suitable device for participating in class.
For live classes, all pertinent details are in the Eventbrite description. Any changes will be communicated to you, if possible, a week in advance of class.
Immediate, environmental, or sudden issues, such as weather, spacing, rescheduling, and cancellations will be communicated to you ASAP via Eventbrite or your registration email.
Rescheduling or cancellations responsible by Kevin will result in a refund to all attendees, as is Eventbrite global policy.
There are no refunds. Your purchase is valid only for the class dates specified. Please double check the start time of class in your time zone.
By purchasing classes, participants confirm that they are in good health to participate, and release the instructor of any responsibility for any injuries or losses occurred as a result of participating.
To learn more about me, see my dance and art practice, and other services I like to offer to the world, please visit my website: queerheresies.com
Thanks for dancing with me!