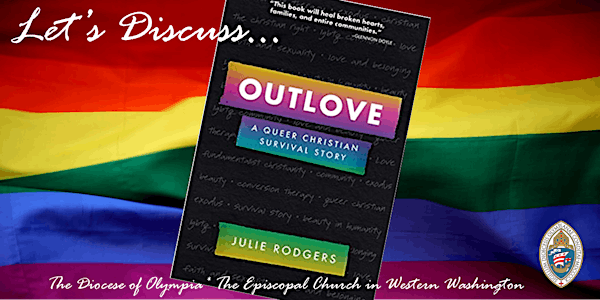 Outlove: A Queer Christian Survival Story ~ Book Discussion
Join us for a monthly discussion of Outlove: A Queer Christian Survival Story, by Julie Rodgers.
By The Episcopal Diocese of Olympia
When and where
Date and time
Starts on Monday, January 31, 2022 · 7pm PST
Refund Policy
Contact the organizer to request a refund.
About this event
You're invited to a monthly book discussion of Outlove: A Queer Christian Survival Story, written by Julie Rodgers.
Book Discussion Details
This Diocese-wide, 3-part book study will be facilitated by The Reverend Nat Johnson, Interim Rector at St. Paul's Episcopal Church, Seattle.
We'll gather on Zoom, the last Monday of the month, from 7:00 – 8:00 p.m. Each month we will discuss a different section of the book:
January 31 - Part I
February 28 - Part II
March 28 - Part III
Book Summary
After decades of bouncing between hope and despair, Evangelical, Baptist-raised Julie Rodgers found herself making a powerful public statement that her former self would have never said: ""I support same-sex marriage in the church.""
When Rodgers came out to her family as a junior in high school, she still believed that God would sanctify her and eventually make her straight. Wanting so intensely to be good, she spent her adolescent and early adult years with an ex-gay ministry, praying for liberation from her homosexuality.
In Outlove Rodgers details her deeply personal journey from a life of self-denial in the name of faith to her role in leading the take-down of Exodus International, the largest ex-gay organization in the world, to her marriage to a woman at the Washington National Cathedral. Through one woman's intimate story, we see the larger story of why many have left conservative religious structures in order to claim their truest identity.
Outlove is about love and losses, political and religious power-plays, and the cost to those who sought to stay in a faith community that wouldn't accept them. Shedding light on the debate between Evangelical Christians and the LGBTQ community--a battle that continues to rage on in the national news and in courtrooms across the country--this book ultimately casts a hopeful vision for how the church can heal. -- amazon.com
Who should participate?
All are welcome to join the conversation! We hope that this time together will be a place for LGBTQ+ folks in the diocese to connect and build relationship for mutual support.
And we hope that non-LGBTQ+ folks consider joining as way to deepen their commitment to allyship. Over this 3-session study, we'll explore how our own stories share similarities or differ from Julie's and from one another. And we hope that the relationships we build through this study will be a catalyst for mutual care, prayer, support, and action from LGBTQ+ Episcopalians, and their allies, in Western Washington.
How do I get the book?
If you don't have it already, the Diocese of Olympia is happy to provide you with a copy of the book for the discounted amount of $10. In tickets, please select "Series Participant - Please Send Me the Book," and then you have the option of paying by credit card or check. Make sure to provide an accurate mailing address and contact phone number when prompted.
Meet the Author...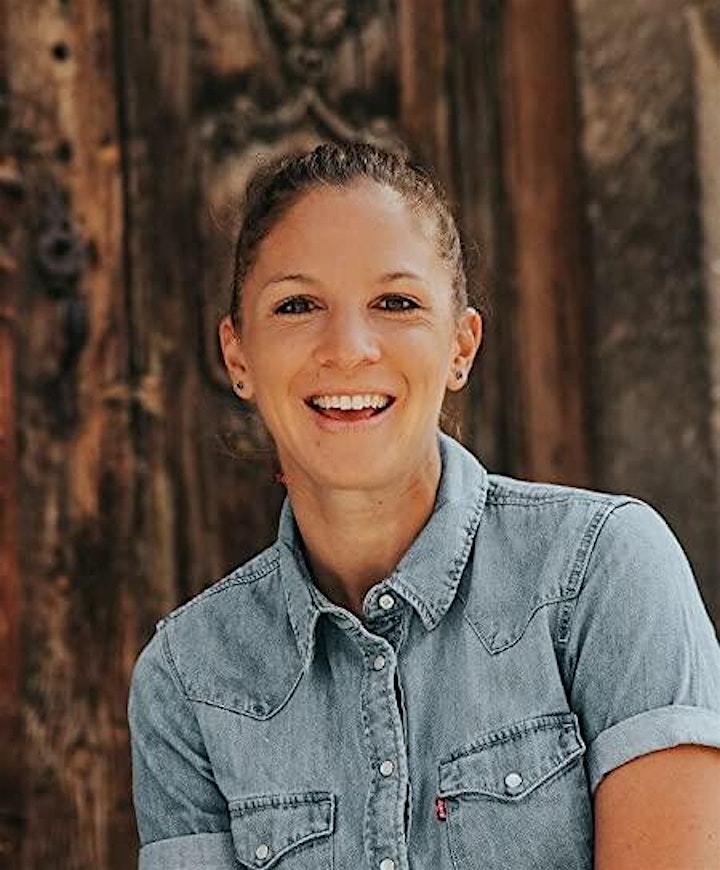 Julie Rodgers
Julie Rodgers is a writer, speaker, and leader in the movement working for full inclusion for LGBTQ people in Christian communities. She played a significant role in shutting down Exodus International, the largest conversion therapy organization in the world, and she was also the first openly gay person to be hired by an evangelical Christian college. She is featured in Pray Away (2020), a documentary about the movement to pray the gay away. Her writing has been featured in Sojourners, The New York Times, The Washington Post, and Time. She lives with her wife in Washington, DC.
Book Reviews:
"Julie Rodgers's wisdom, clarity, and voice have been saving lives for a long while. Outlove will heal broken hearts, families, and entire communities." --Glennon Doyle, author of the #1 bestseller Untamed and founder of Together Rising
"Julie's personal story is a wake-up call for anyone who believes that the harmful practice of conversion therapy is a thing of the past. Her journey will give you hope for who we can become and will inspire you to be a larger part of an overdue urgent movement for change." --Cory Booker, US Senator, former Democratic presidential candidate
"Brave, candid, beautifully vulnerable--this book is a gift, and so is Julie. Her journey hasn't been easy, yet her courageous witness and inspiring perseverance beckon us back to the healing beauty of God's irrepressible love." --Jeff Chu, author of Does Jesus Really Love Me? and co-curator of Evolving Faith
"Julie Rodgers recounts her escape from a toxic system of heartbreak and trauma with integrity and an otherworldly level of grace that will inspire readers to rejoice in how perfectly God made our LGBTQ+ siblings." --Kirsten Powers, CNN Senior Political Analyst and USA Today columnist
About our Facilitator...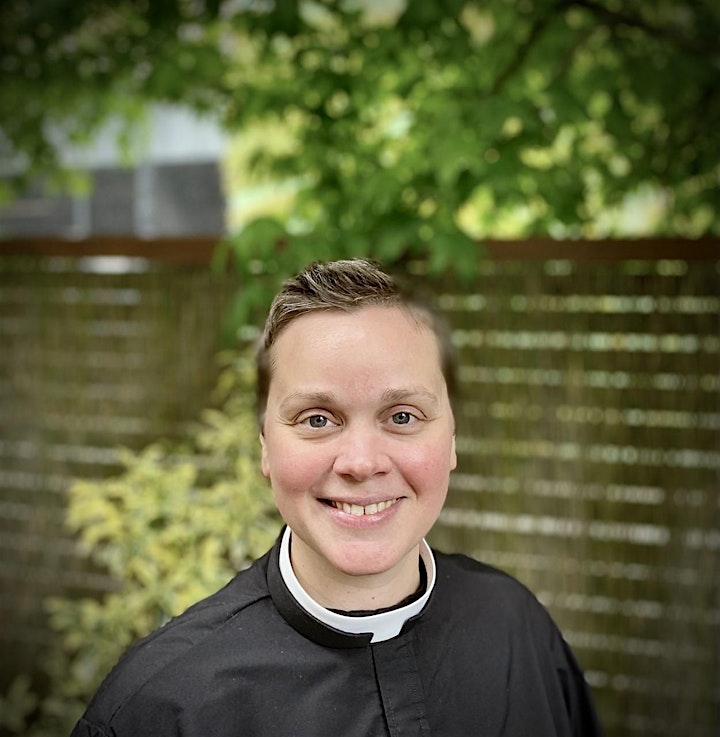 The Rev. Nat Johnson is Interim Rector at St. Paul's Episcopal Church, Seattle, where their responsibilities are Christian formation for all ages, supporting the parish's Daily Office ministry through presence and teaching, and sharing the work of preaching, presiding, and pastoral care.
About the organizer
The Diocese of Olympia is made up of more than 26,000 Episcopalians in more than 100 worshiping communities through Western Washington. Our geographic area stretches south from Canada to Oregon and west from the foothills of the Cascade Mountains to the Pacific Ocean.
Through worship we:
Affirm our faith
Pray together
Reconcile together
Share peace and thanksgiving together
Gain strength and renewal through Eucharist
Prepare ourselves to minister to the world.