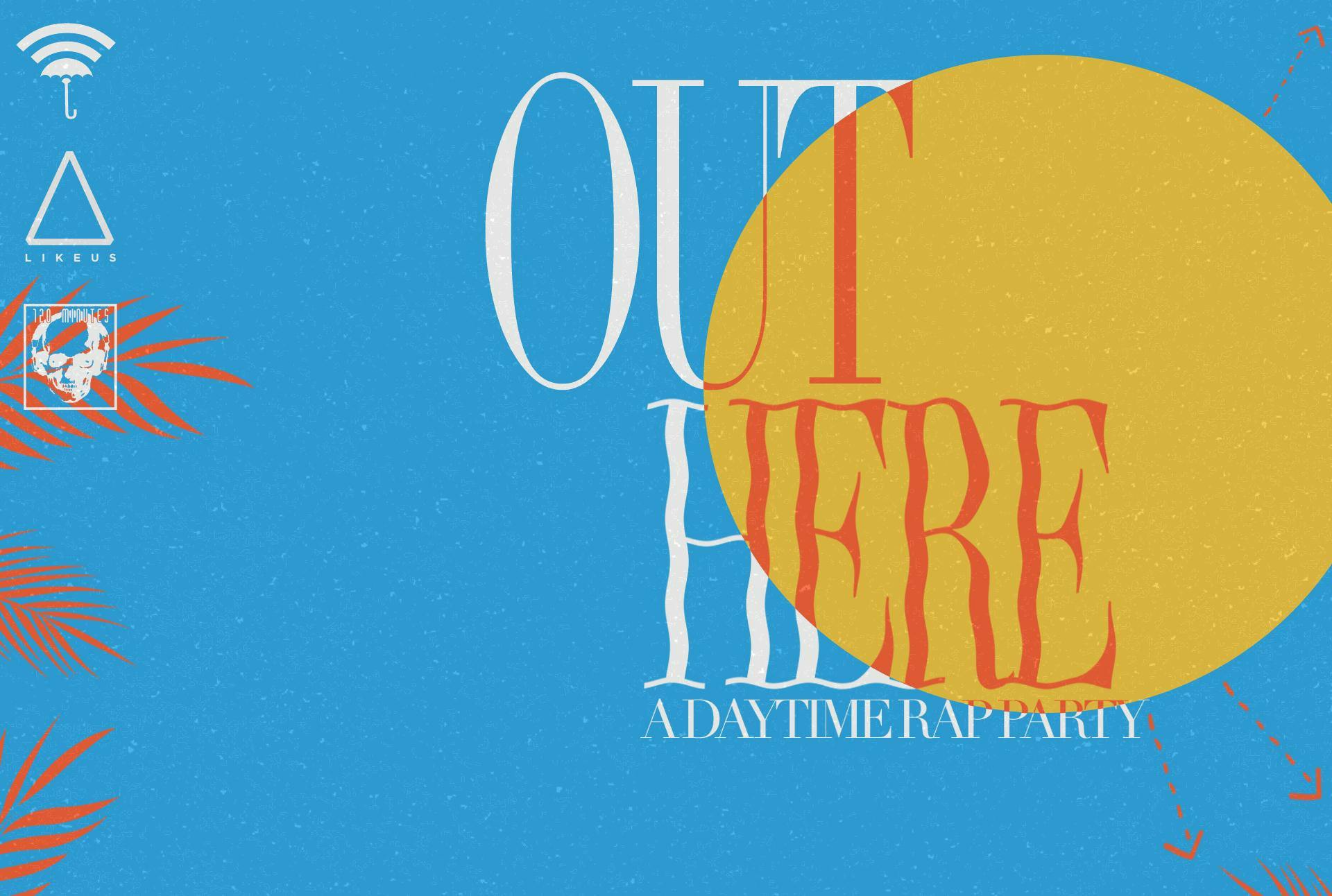 About this Event
#OutHere- is an outdoor, daytime, rap party for the fam (free w/ rsvp) at Midway brought to you by the ultimate rap party supergroup candy rain, 120 minutes, and swagger like us.
party all night. party all day. 2pm-9pm
out here on that real... bringing you another pop up party... this time outside in the middle of the day.
soak up some sun soak up some booze.
we finna bring the heat through midway's funktion-one equipped outdoor patio
LIMITED FREE ENTRY W/ RSVP b4 3PM
also... limited free otter pops... just ordered like 500 of these things... we out here trying to destroy the corners of ur mouth so u never forget how much fun you had.
dj's droppin' heavy slaps.
the candy rain
Jibbz
s4nta_mu3rte
and maybe a secret guest?
we form like voltron:
candy rain:
(https://www.facebook.com/pg/candyrainsf)
The undisputed best rap party in the world. Every 1st and 3rd Saturday at 1192 Folsom and other places as well.
120 MINUTES (WΞ Pι4Ŷ B∀ŞΣĐ-ĞØŦĦ )(http://www.facebook.com/120MINUTES) 120 MINUTES is an audio-visual experience. a dance club which focuses on the dark & bass heavy... atmospheric and enveloping, we bring you late night dreams.
Swagger Like Us:
(https://www.facebook.com/swaggerlikeussf)
the brainchild of events curator Kelly Lovemonster and producer and DJ davOmakesbeats. They started the event in San Francisco as a way to provide emerging queer hip-hop artists, DJs and dancers from all over the country a platform to showcase their talents. The vibe of the parties themselves feel like family, full of refreshing high energy and with an aesthetic that is fashion forward, sleek, cool and with its finger on the pulse of underground queer club circles. This can be seen reflected in their guest talent, DJs and hosts. They saw a void in the city with the types of music, fashion and queer representation and the community responded by showing up and turning out.
dropping anything and everything that got that bass... Chief Keef. Lil Yachty . Migos . Key! Lil B. Travis Scott. 21 Savage. Madeintyo. Future. Famous Dex. Young Thug. Fetty Wap. Bankroll Fresh. Desiigner. YFN Lucci. Rich Homie Quan. Gucci Mane. Lil Uzi Vert. Young Dolph. Young Gleesh. OG Maco. Rae Sremmurd. Cam'Ron • Kanye West • Mike Jones • Three 6 Mafia • Gucci Mane • Lil Wayne • UGK • N.E.R.D. • Missy Elliott • Yung Joc • Juvenile • Ashanti • Mac Dre • Dem Franchize Boyz • Rich Boy • Ying Yang Twins • Lil Jon • Dorrough • Gucci Mane • Juelz Santana • Clipse • T.I. • Ja Rule • Chingy • Nelly • Crime Mob • Too Short • Sean Paul • Pretty Ricky • T-Pain • Trick Daddy • Kelis • Twista • Ludacris • MiMS • D4L • OutKast • The Diplomats • Jay Z • Ciara • E-40 • R. Kelly • J-Kwon • Fabolous • Mya • Paul Wall • The Game • Big Tymers • Soulja Boy • Usher • Diddy • Waka Flocka Flame • Dr. Dre plus whatever else we feel like playing bc why not.