Outer Zone Overnight(TM) Presents: BLACK "Z" OP: "METRA C:R+R" A desert su...
Sales Have Ended
Registrations are closed
We are very sorry, but registration has closed for this event. Please join us for the Next O.Z.O. hosted adventure. Also watch your mail for standby list notifications, and our "STORMWATCH" newsletter. There is a storm coming...Be Ready.
Event Information
Location
Meetup at the Park and Ride- Condense Transports.
Lot 42: El Cajon 92021 Blossom Valley Rd & Lake Jennings Pk Rd 9001 Blossom Valley Road
We will meet here, and go to the waypoints, ending up at Site C trailhead.
You Will Get A Reminder Notice.
Sales Have Ended
Registrations are closed
We are very sorry, but registration has closed for this event. Please join us for the Next O.Z.O. hosted adventure. Also watch your mail for standby list notifications, and our "STORMWATCH" newsletter. There is a storm coming...Be Ready.
Description
OUTER ZONE OVERNIGHT(TM) PRESENTS:
BLACK "Z" OP: "METRA C:R+R"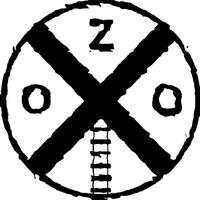 Your "ticket" is for either 5/19-5/20. The second weekend has been canceled. If you need to cancel, do so immediately. No refunds issued once ticket sales close. Maps to the meetup and way-point are provided 48 hours prior, as usual. We will meet initially just outside of the city, and begin our waypoint adventure.
The Trek
This Outer Zone Overnight(TM) Trek differs from other Outer Zone events. Squad members will assemble at a designated location, consolidate to minimize vehicle footprint, and deploy to the route waypoints in the fewest possible vehicles, making their way to the final deployment point for the survival hike. Squads will be given a briefing folder. There will be a waypoint element and a post apocalyptic "Zingo" game for the drive.
The event location is approximately 1.5 hours east of San Diego. The hike and camp setup will be several hours, and require physical endurance. Please consider your own physical limitations before registering for this adventure trek.
This event is not a car camping overnight. This is a strenuous hike on hard surfaces. This will be a desert hike of 5 miles out, set camp and perimeter, and a return the next day along the same route. You can only take with you what you can reasonably carry on your back. There will be no luxuries on this adventure trek.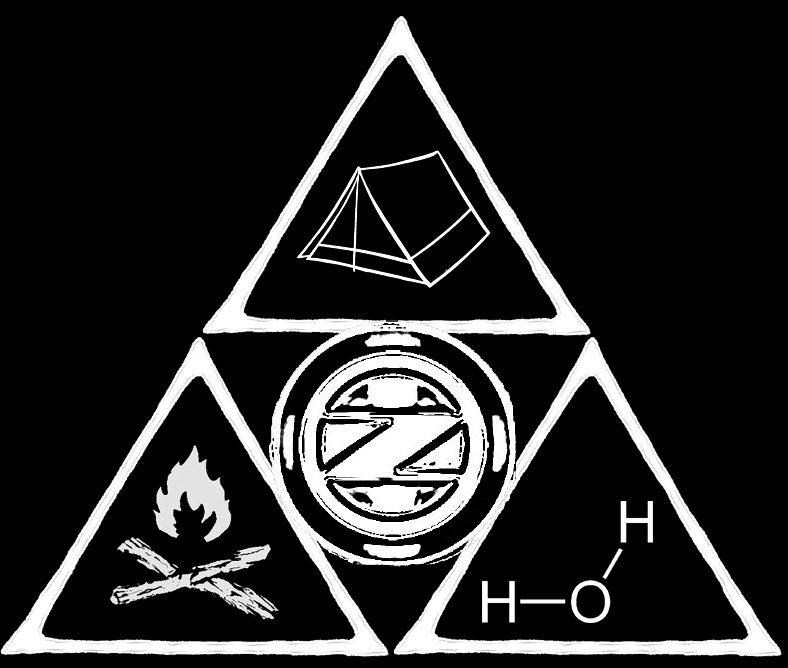 There will be instruction / lecture on the following basic survival concepts on this hike by the three O.Z. mission commanders:
Buddy System / Triad System

Pre Hike Stretch and Exercise

Shade Use / Hydration Rules

OZO Cadence

Hobo Code Sheet

Water Treatment / Purification

Fire craft (no matches, no lighter)

Perimeter Watch (all Troops and Commanders required to pull a two-hour shift)
The Commanders on This Recce Are: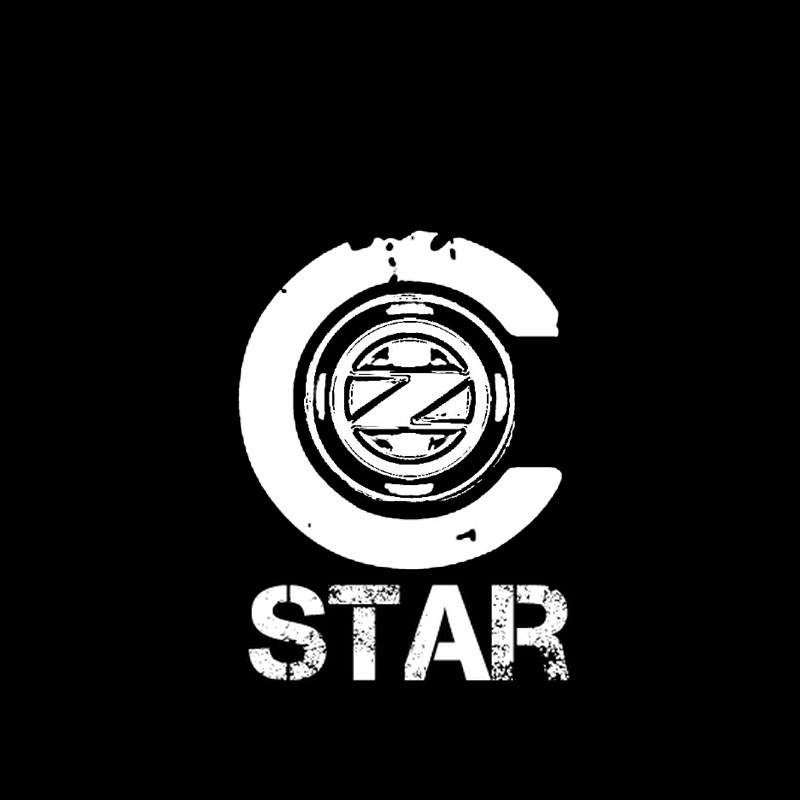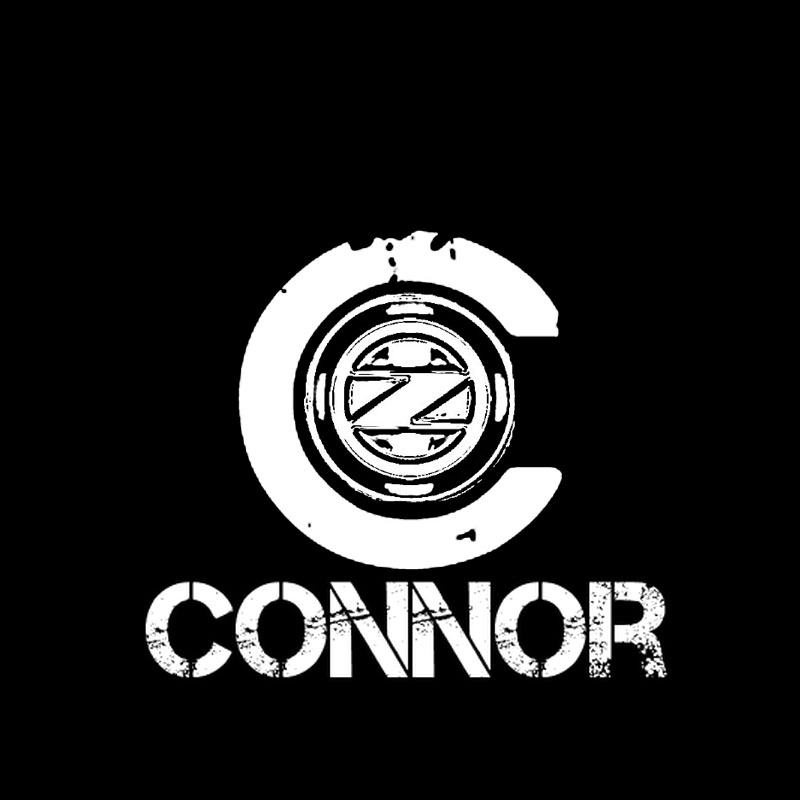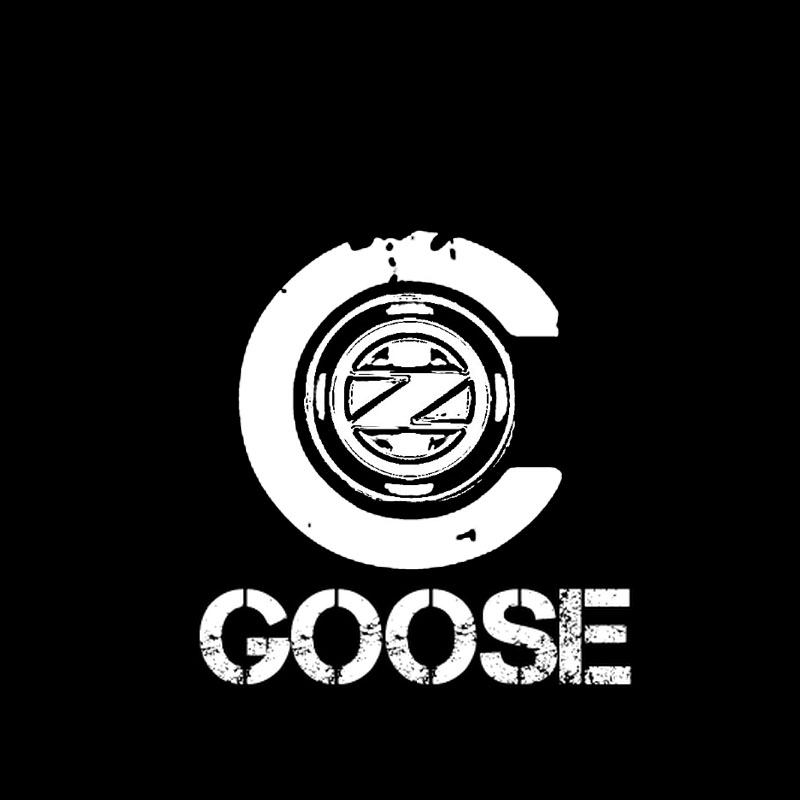 Commander Star is the chosen Mission Commander, Connor and Goose are Deputy Commanders on this Recce.
Commander Star's orders supersede all others on this mission. This is her first field command. You are asked to respect it.
Scenario and Timeline:
"It is said, that before the flash and the blackened skies, there was a place rich in resources, manned with personnel, and safe from outsiders. It lay within an isolated community, a group outside of our own (DNZA) which had established themselves far from civilization and thrived independently, disconnected from outside resources. It was beyond the boundaries of this colony that Site-C was born.

Site-C, a secret establishment, known only to a select few before the great flash and the winds of change, is believed to be in the deep desert badlands of the South Sector. Within the confines of this site is believed to lay a small number of troops, supplies, personnel, and the promise of a sustainable future. Originally established as a bunker to maintain the valuable resources that would be vital in the time that is now known as "The Dark Years". Site-C was housed in the side of a mountain, perfectly camouflaged from surveillance drones in the sky and protected from the collapse of civilization as we knew it.

The site was clearly not chosen randomly. It sat at the heart of a secret railroad, historically non-existent, which carried troops and supplies into the badlands, stockpiling in preparation for the wrath to come. Site-C was established as an independent, self-contained reserve base, operated by the former government as an emergency management program. The site was so well-protected and so heavily classified that it's only recently that O.Z. Command has even confirmed its true existence and location.

Contact with Site-C command is non-existent... we have never had contact, ever... but surveillance indicates it's relatively radiation free, clear of pathogens and untouched by the 10-G-12 infestation. Surveillance further confirms the unmarked rail lines, as well as sizable and numerous tunnels and unregistered railcars.
Upon further investigation, intel from the newly discovered vaults located in Site-A indicates that Site-C does, in fact, exist, it's purpose clearly identified, but it's location and troops lost to the Black Rains.

Until now..."
The Mission:
You are assigned to a squad of 12 who will be investigating what is believed to be the area of Site C.
You are surveying and reporting on all that you find, recording the details to bring back to command.
The squad is collecting data on what is, in fact, at Site C, and returning this data for evaluation to O.Z. high command... Should you survive.
You will follow the directions of Commander Star and her two deputy veteran commanders in your recce of the area.
You will rendezvous outside the former city of San Diego and take the old roads to the suspected location trailhead. There will be a waypoint or two along the way, and much to see that must be considered and recorded for O.Z. tactical evaluation.
Further details of the mission will be briefed while on the recce. Be ready to adapt to anything. We know very little about Site C and its current state...
Your transport vehicle will need one full tank of fuel from the meet-up waypoint. Conserve fuel. Carpool maximum personnel counts to each vehicle. Observe posted speed limits.
PACK LIGHT & PACK RIGHT!!!
Desert appropriate layered clothing (40 to 90 degree)(Black clothing not encouraged)
A wide brim hat
A bandana / face dust mask
Gloves recommended
Sunglasses / desert goggles
GOOD ankle high hiking boots (not tennis shoes, not Birkenstocks, not fashion boots)
A quality backpack
Water for 1.5 days (full hydration bladder and another good sized container you can carry)
Dry food for 1.5 days (MRE or like item)
Sunscreen & lip balm
Emergency blanket, small/ thin sleeping bag or light bedroll
(optional) 1 person small carry tent or tarp (if you don't like the shelter we find there)
1 cleaning rag or towel (trust us)
A good knife (sharp)
A flint/magnesium/fire starter (matches and lighters are discouraged)
A metal cup/mess cup
Head lamp or GOOD flashlights
Multi-tool/Leatherman/Gerber
Toilet Paper and small trowel
(optional) FRS radio, if you have one
Small, personal first aide kit
1/2 a Presto or Duraflame log (split with buddy, wrap in foil)
1 to 3 black trash bags
(optional) Walking or snake stick
Compass (always)
(optional) Paracord or rope, 20 feet.
(optional) Personal flask of 10-G-12 inoculation / spirits / courage
Keep in Your Vehicle:
Change of clothes
Towel (always)
Extra water
DO NOT BRING:
Firearms
Fireworks
Bad attitude
If discovered, these items will be taken away from you, or you will be ejected from this activity.
You have been warned.
Suggested spare cash to travel with:
The property that we will park at does, in fact, have a restaurant and bar facility with limited hours. We are permitted to use the restaurant and bar as part of our parking fee (included in your O.Z. ticket price for this event).
They also have showers, hot tubs, and other amenities. Use of these amenities will run you minimum of $25, should you decide you would like to utilize their facility. The facility has certain rules that must be abided by in certain areas, and you can only access their bar and restaurant post adventure trek.
All other activities there or facility use require you to pay the minimum $25 fee.
As a representative of Outer Zone Overnight, you are expected to be a good and well-mannered guest at their facility, and abide by the rules and laws of the locals, as you are on every O.Z. outing. Their laws, rules, and customs may vary greatly from yours. Have an open mind and do not be judgmental. Reports of bad conduct will result in future banning from all Outer Zone Activities at this and other O.Z. functions.
O.Z. Merchandise:
No O.Z. Merchandise or schwagg is included in your "ticket" purchase for this event. You will receive only the waypoint map and briefing materials. No other promotional giveaways are guaranteed at this specific event.
If you want any O.Z.O. logo merchandise or materials, you have options at checkout to order these items for pickup at the event.
T-shirt orders will be placed for the current logo (OZ Railroad) ONLY if ALL 24 participants request one and agree to pay $20 each for the small run, in which case they would receive the shirt ten days AFTER the event. If you want one, you must commit to buy one, and ensure everyone else want one. Otherwise, Old logo stock is available at fair trade rate.
Special Logo use consideration:
Special logo use consideration is possible for the organization trademark logos. If you have questions on what you can do D.I.Y. with our logo, please contact us by mail. Otherwise, D.I.Y. O.Z.O. logo items are not encouraged. The organization owns the trademark, and uses the trademark to help finance the operative costs of the organization. If you really want to make a specialty O.Z.O. Item, let us help you make it and sell it for the organization, rather than undermine the recoup of operational costs of the organization. Thanks. We want to work with you.
Statement of Non Profit:
O.Z.O. is a legal California Non-profit organization, and is pending Federal approval. As such, it operates solely on contributions by its members. Outer Zone Overnight believes it provides the most possible return on investment for the adventures, knowledge, and experiences provided for the low cost associated to organization ran activities. It does not operate for a profit, but to ensure community and personal growth and education of its members. Please review our mission statements on outerzoneovernight.org and outerzoneovernight.com.
RESTRICTIONS:
Do not show up to this event with an unregistered friend. All registrations must be conducted online. This is for tracking purposes, and to ensure that you have read and have legally agreed to our safety disclaimer and liability waiver. The group size is set for a reasonable safety level... don't mess with that, please. No cash will be accepted at meet-up point for "late registration." If you do not have what is needed to register online, pay the money to someone who can for you, and register in your own name.
You must disclose any pre-existing medical conditions that could potentially become an issue to squad members and staff. THIS INFORMATION WILL BE TREATED AS CONFIDENTIAL. Be aware, however, that event staff are empowered to deny access/attendance/participation to anyone for reasons of health and safety upon their best judgment. This is for your safety and the safety and consideration of all in attendance. If you have doubts of your ability to function on this trek, then please, we implore you to sit this one out. There will be other more appropriate events for you to attend that you will likely enjoy more.
DISCLAIMER:
This is an AT YOUR OWN RISK event happening. You are solely responsible for your own safety and those around you. You are responsible for your own insurance. None is provided for this event. You are responsible for your own legal choices and actions at all times. YOU COULD DIE AT THIS EVENT, AND THAT IS THE RISK YOU TAKE BY PARTICIPATING. OUTER ZONE OVERNIGHT ASSUMES NO LEGAL LIABILITY FOR EVENT PARTICIPATION.
The event is being held at a location that does have certain dangers... A location that cannot be insured or permit attained. Heat and sun, snakes, spiders, scorpions, broken glass, rusty metal, holes in the ground, condemned buildings, toxins, dust, allergens... it is all at the intended site and the backup site. YOU MUST PROCEED IN CAUTION, for both real and fictitious dangers at all times while at this event. Again, it is your choice to attend, and your responsibility to look out for the safety of yourself and others. It is a long and expensive ride to a hospital, but a cheap and easy trip to the cemetery. You have been forewarned. If you have health issues, Please consider NOT attending this particular O.Z.O. event.
A NOTE ON THE APPROVAL PROCESS: Just because you buy a ticket, does not mean you are automatically approved to attend this event. OUTER ZONE OVERNIGHT reserves the right to refund your ticket and fees should staff determine the event is too full, your presence creates a danger or element of risk that attending staff are not comfortable with, or ANY OTHER REASON staff determine, but are not obliged to disclose. In short, just like any business, we reserve the right to deny service. This is considered a private invitation event, regardless of how you found your way to this registration page. That being said, as in accordance with our organizations mission statement, we do not discriminate on the grounds of race, sex, sexual orientation or religion.
End of Line...

Date and time
Location
Meetup at the Park and Ride- Condense Transports.
Lot 42: El Cajon 92021 Blossom Valley Rd & Lake Jennings Pk Rd 9001 Blossom Valley Road
We will meet here, and go to the waypoints, ending up at Site C trailhead.
You Will Get A Reminder Notice.
Organizer of Outer Zone Overnight(TM) Presents: BLACK "Z" OP: "METRA C:R+R" A desert survival hike and overnight trek.
The Spirit:


Outer Zone Overnight(TM) is an organizational collective of individuals, dedicated to  founding  and supporting a diverse humanitarian community that will provide an enriched thematic cultural environment for those who seek to participate in the community dedicated  to the growth of an environment where members  learn and share  the basic skills to survive  worst case scenarios, be them natural or man made.

Education will be provided to program participants through themed "fantasy " events of variable genre to all* who are willing and capable of participation, incorporating and empowering the multiple arts associated with presentation of genre chosen themes.

Programs, activities, theme related entertainment, art, and performances will be provided at the lowest possible cost, and the greater percentage of any funds collected will be re-invested into both the collective project and its active provisional participants to facilitate continuation, growth and prosperity of the organization.