Description
InterExchange invites J-1 Visa Exchange Visitor Program participants, their hosts and friends to attend special Welcome Orientations!
For more information and latest updates visit the OBX International Student Outreach Center and the Facebook group.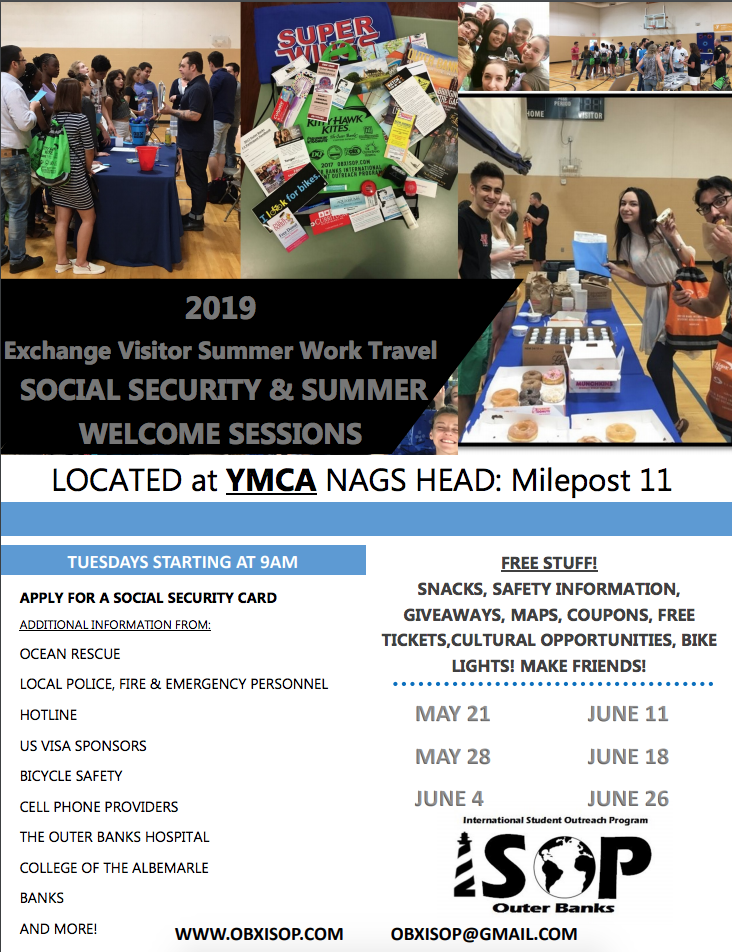 Your American host community is happy to meet you! We hope you can make it and share your culture with others!
The orientations are organized by the local community in Nags Head, NC.
Image courtesy of InterExchange