Description
THE 2019 NATIONAL SUMMIT!
At Outdoors Empowered Network's 6th annual Summit, join your community of peers, to connect and learn, share information, evolve our best practices, and dig deep on the programs you deliver everyday.
Continue to check our website for updates including the agenda, structure and more!
Together, we are building community capacity to connect young people to nature.
---


FULL SUMMIT REGISTRATION INCLUDES:
Participation at the welcome reception at REI's flagship store in Downtown Denver with food, drinks and hopefully climbing on their indoor rock wall!

Access to all onsite Summit programming, including workshops, presentations and hikes.

Transportation between the conference site and downtown Denver.

Food and Lodging at Cal-Wood Education Center (45 min from North Boulder, CO) in dorm style bunkrooms for 3 nights (Wednesday through Saturday).


ONE DAY TICKETS:
We will make one day tickets available on June 15th. The one day ticket price includes a light breakfast at registration, lunch and full programming on Friday, November 1st.
If you are coming from further away and would like to purchase a one day ticket that includes dinner and lodging, please contact Hannah (hannah@outdoorsempowered.org) and we'll create the perfect ticket for you!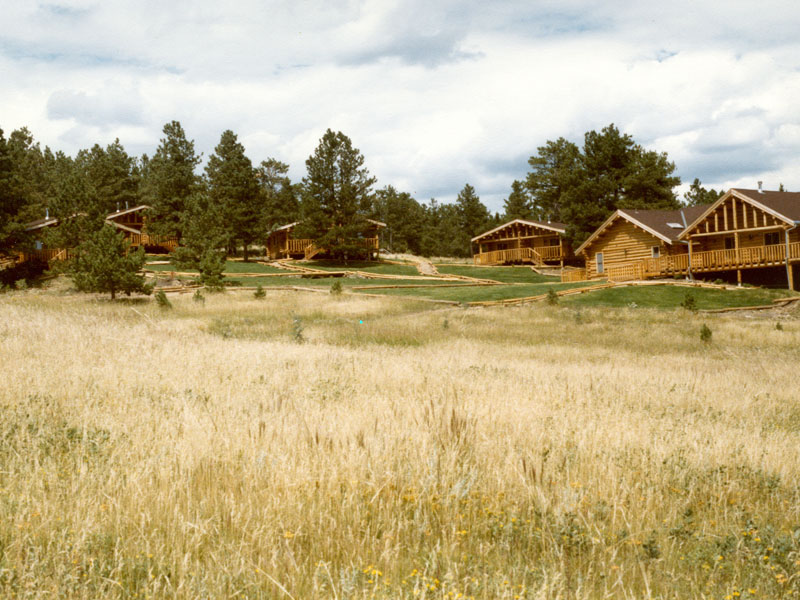 ---
FAQs
Who should attend the Summit?
Anyone interested in breaking down barriers to the outdoors. Most of our participants are program staff of OEN member programs, and those considering joining the network. We also welcome those of you who are part of an effort to train youth service providers in outdoor leadership skills and/or to provide them with gear through gear libraries. Every year, there are attendees that fall into this category, sharing their knowledge and learning from us over the course of the Summit.
What is included in the one-day ticket option?
All workshops on day 2, Friday November 1st. Our Friday agenda will focus on allyship and a more inclusive outdoors! Continental breakfast and lunch are also included.
What time should my flight arrive in Denver on Tuesday Wednesday 10/30?
Anytime before 4pm local time. We will have a meeting spot at REI's downtown Denver flagship store all day if you'd like to drop your baggage and explore Denver. At 4pm, we will all gather at the REI store for a welcoming reception with food, drinks and hopefully access to their climbing wall! After dinner around 6:30pm we'll board the vans and travel up to Cal-Wood as a group.
How does transportation work for the Summit?
Just like in 2018, we will travel together as a group after the welcoming reception to Cal-Wood Education Center. You are responsible for getting from the airport to the welcoming reception site, REI flagship store, in downtown Denver. Following the Summit, we will provide transportation back to downtown Denver mid-day Saturday.
When should I plan to fly home?
The Summit and workshops will end mid-day on Saturday, November 2nd. We recommend that you schedule your flight after 4pm because we cannot guarantee that we will get you back to Denver with enough time to catch an earlier flight. That said, we will hhave optional recreational and social events planned for Saturday and possibly Sunday. Stay tuned, we'll announce the details at a later date.
Is lodging included?
Yes, lodging is included from Wednesday night 10/30 to Saturday morning 11/2 at Cal-Wood Education Center. Please note, bed linens and pillows are not included so you must bring your own.
What do I need to bring?
Casual clothes, shoes for a hike, water bottle and something warm as it will be closing in on winter and we'll be at 6,000 feet in the Mountains of Colorado!
In addition to a notebook, materials about your organization and/or program to share, and a thumb-drive with the slides/photos for your Program Share, a full list of suggested things to bring includes:
Change(s) of clothes
Warm jacket
Bed linens
Pillow w/ pillow case
2 pairs of shoes
Raincoat
Pajamas/sweats
Extra socks!
Hat
Towel & washcloth
Toiletries
Soap & shampoo
Shower shoes
Sunscreen (#15 or higher)
Sunglasses
Flashlight
Day pack
Waterbottle
Camera
Where can I contact the organizer with any questions?
Contact Hannah Shapiro at 773-885-4986 or hannah@outdoorsempowered.org or contact Kyle Macdonald at 415-516-9919 or kyle@outdoorsempowered.org
Head over to the OEN website for more information, a detailed agenda & a local post-Summit guide.