Event Information
Location
Henry Kaufman Campgrounds
Use coordinates: 40.597034, -74.123846
Staten Island, NY 10314
Refund Policy
Refunds up to 30 days before event
Description
OutdoorFest is back for 2019 and we're kicking it off by taking over 75 acres of green space in Staten Island to host the summer's best campout.
Campout under the stars || Salomon 5K Night Trail Race || Salomon Ultra Trail Run || LIVE SHOW with Bridges & Tunnels || Beer by Sierra Nevada || Survival Skills || Slacklining || Stargazing (with real telescopes & astronomers!)
No car? No problem. We'll be running our shuttle again and you will have the option to sign up during the Eventbrite check-out process. Just click "add on shuttle".
What does my ticket include?
All Access Pass - $69:
Saturday Day Pass + Headlamp 5K Run Registration - $40:
All activities at the campout
Salomon 5K Trail Run
Concert
Salomon Ultra Run - $45:
---
Schedule:
2019 Campout Schedule
8:30AM: Salomon Ultra Run Begins (access to run area only at this time)
10:00 AM Full campgrounds is OPEN!
ALL DAY: The Green Mountain Energy Chill Zone offers you a spot to hang out in a hammock, slackline, meet a new friend, play a game of cards and… chill out.
10:30 AM Invigorating Vinyasa Flow with Pop Up Yoga NYC and Get Out and Trek
11:00 AM Outdoor Photography class (all cameras/smart phone users welcome) with Girl Gotta Hike
11:00 AM Parkour Challenges and Play with The Movement Creative
11:30AM Forest Bathing with the Cultured Forest
12:00 PM Survival Skills with Destination Backcountry Adventure
12:00PM Fly Casting & Knot Tying area opens (ongoing) with Freestone Expeditions
12:30PM Backcountry Baking with NOLS
1:00 PM Photography Walk with Melissa Goodwin of Girl Gotta Hike
1:00PM Survival Bracelet Making Demo by Outerthere.com
1:30PM - 3:00PM Slackline instruction with Becky Hahn of NYC Slackliners
1:30 PM Intro to Map & Compass with Destination Backcountry Adventure
2:30 PM Hike on the Staten Island Greenbelt
3:00 PM Trip Planning Workshops (Maps, packing, route planning and more!)
3:30 PM Very relaxing and gentle yoga (great for ultra runners!)
4:00PM Deuter Presents: Backpacking 101 led by Melissa Goodwin
4:30 PM Leave No Trace Training with Justin Bailey of the Outdoor Ethos
4:30 PM Backcountry Cooking with Destination Backcountry Adventure
5:30PM Bushcraft 101: Primitive Cooking Set-up with Freestone Expeditions
5:30PM Scavenger Hunt with Outerthere
6:30 PM Fire Building with Justin Bailey of the Outdoor Ethos
8:15 PM Salomon 5K Trail Run
9:30PM Bridges & Tunnels performance at the Stage in the Woods with Sierra Nevada Brewing Company
Late night: Stargazing with the Amateur Astronomers Association




Get excited for:
Yoga Class in the great outdoors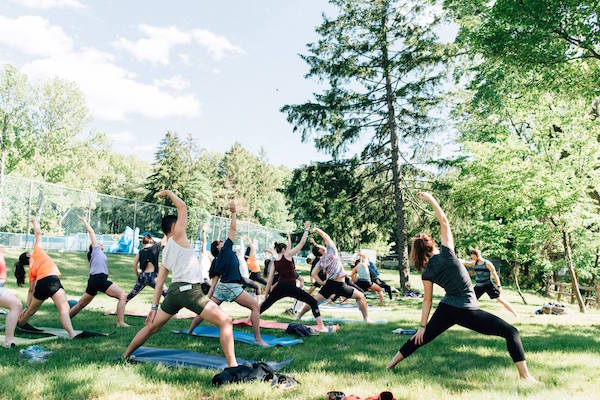 Outdoor Academy (Survival Skills, Map & Compass, Backcounry Cooking & more!)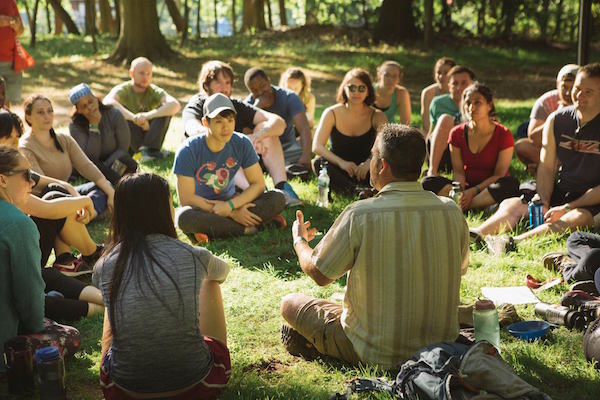 Fly Casting & Tying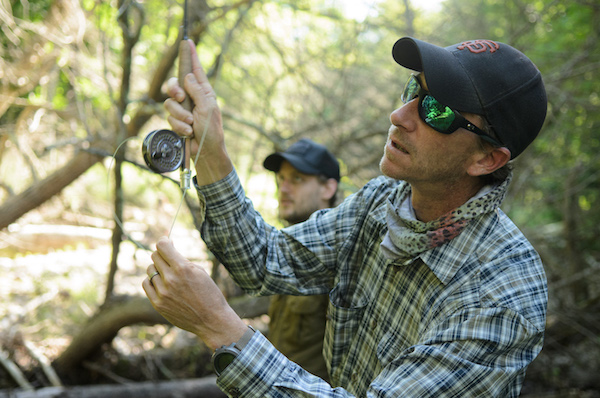 Workshops (Slacklining 101, Backpacking 101, Storytelling 101)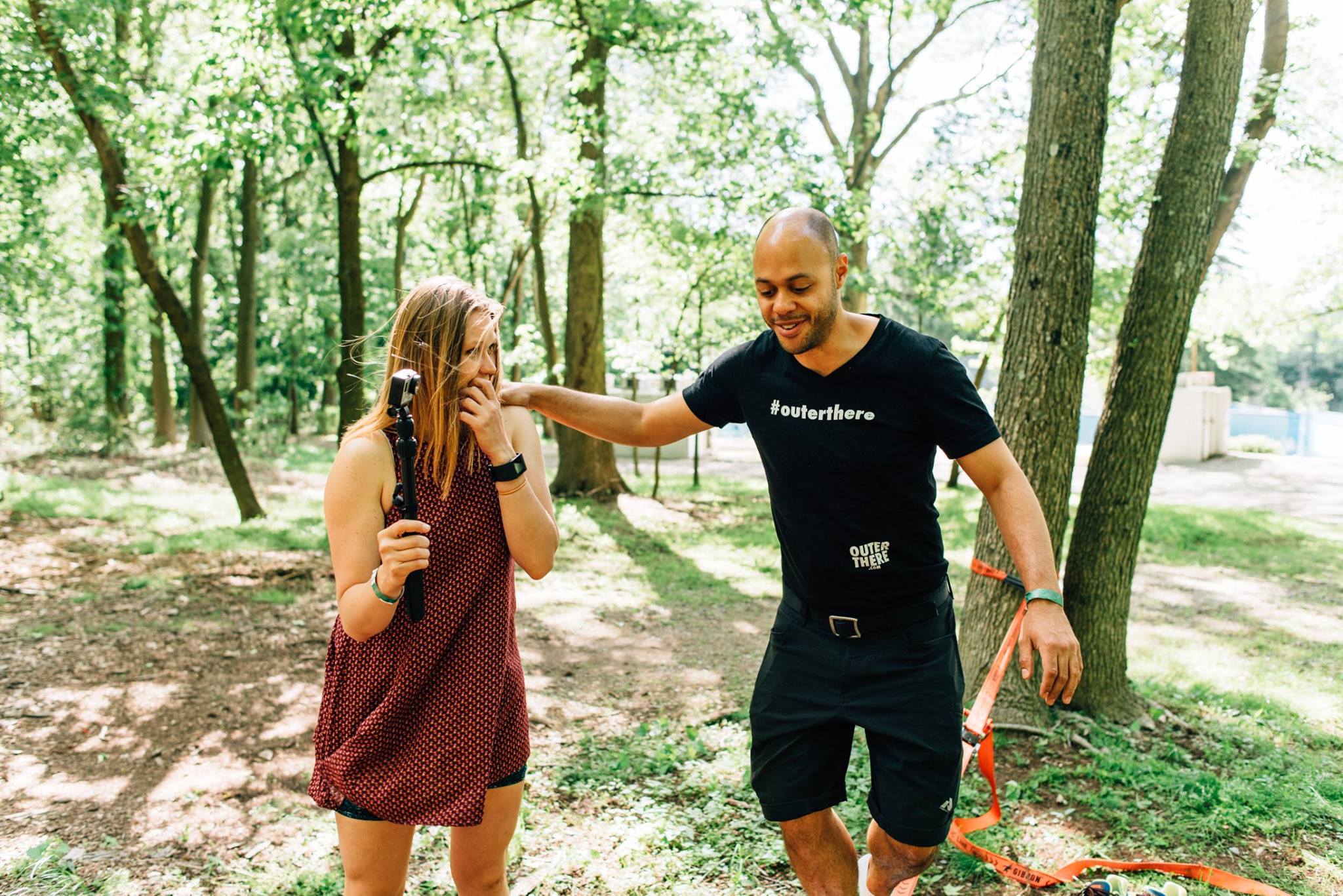 Frisbee Time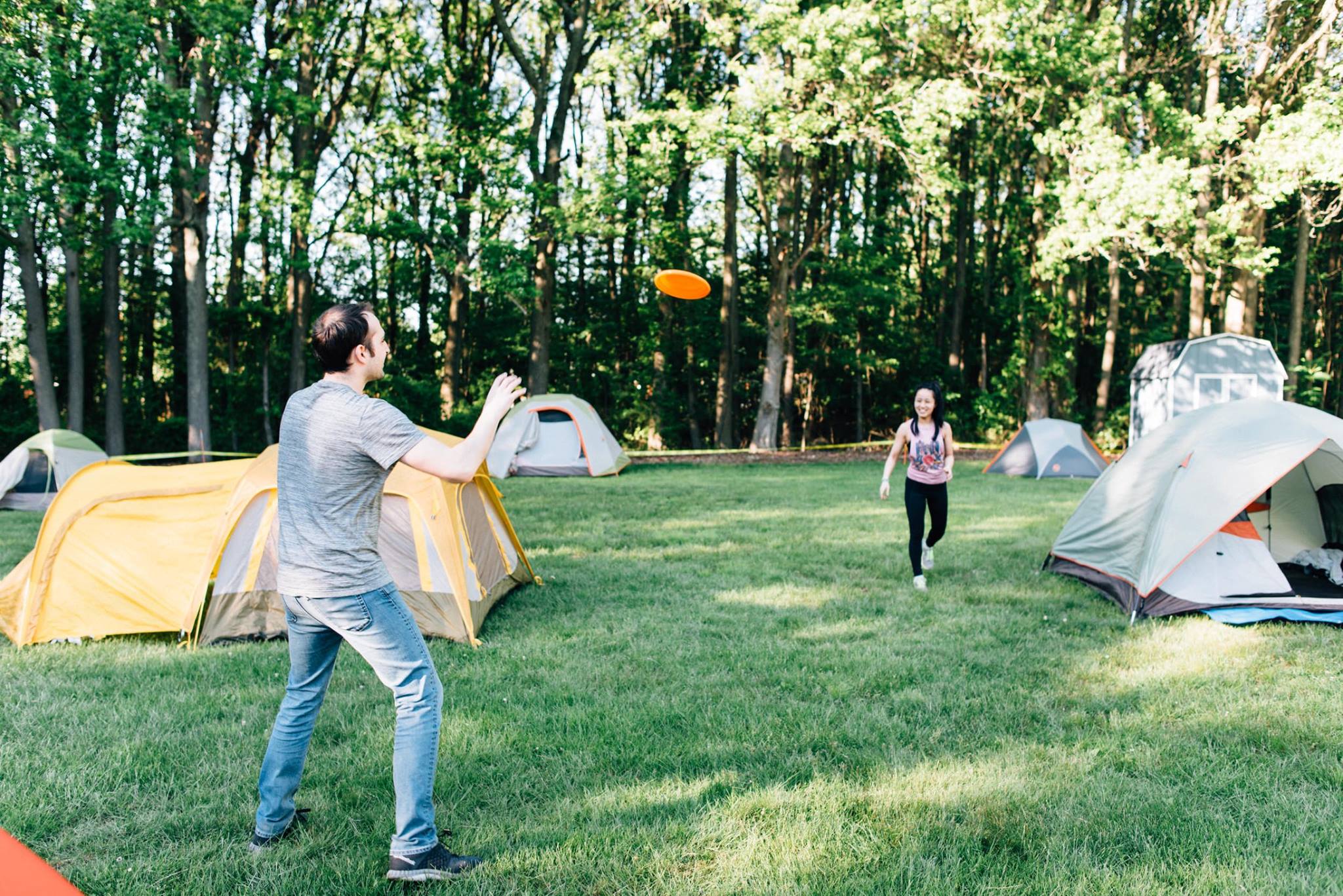 Trail Running with Salomon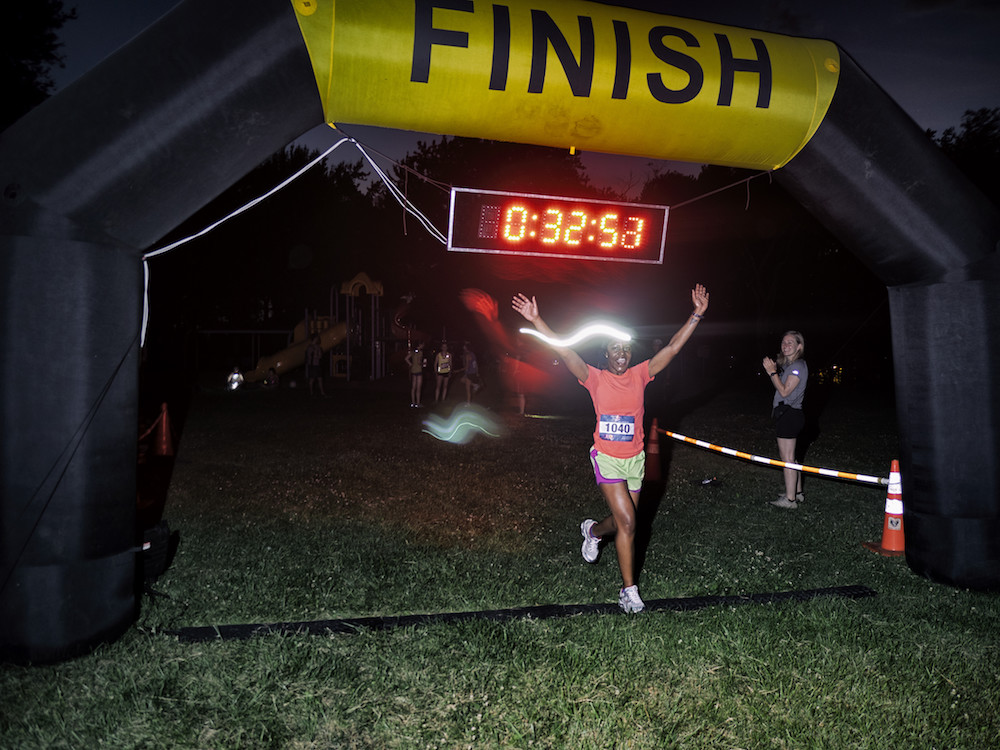 Stargazing with our friends at the Amatuer Astronomers Association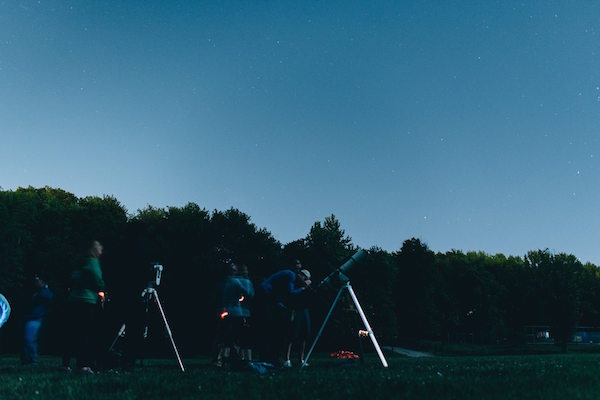 Live Concert by Bridges and Tunnels band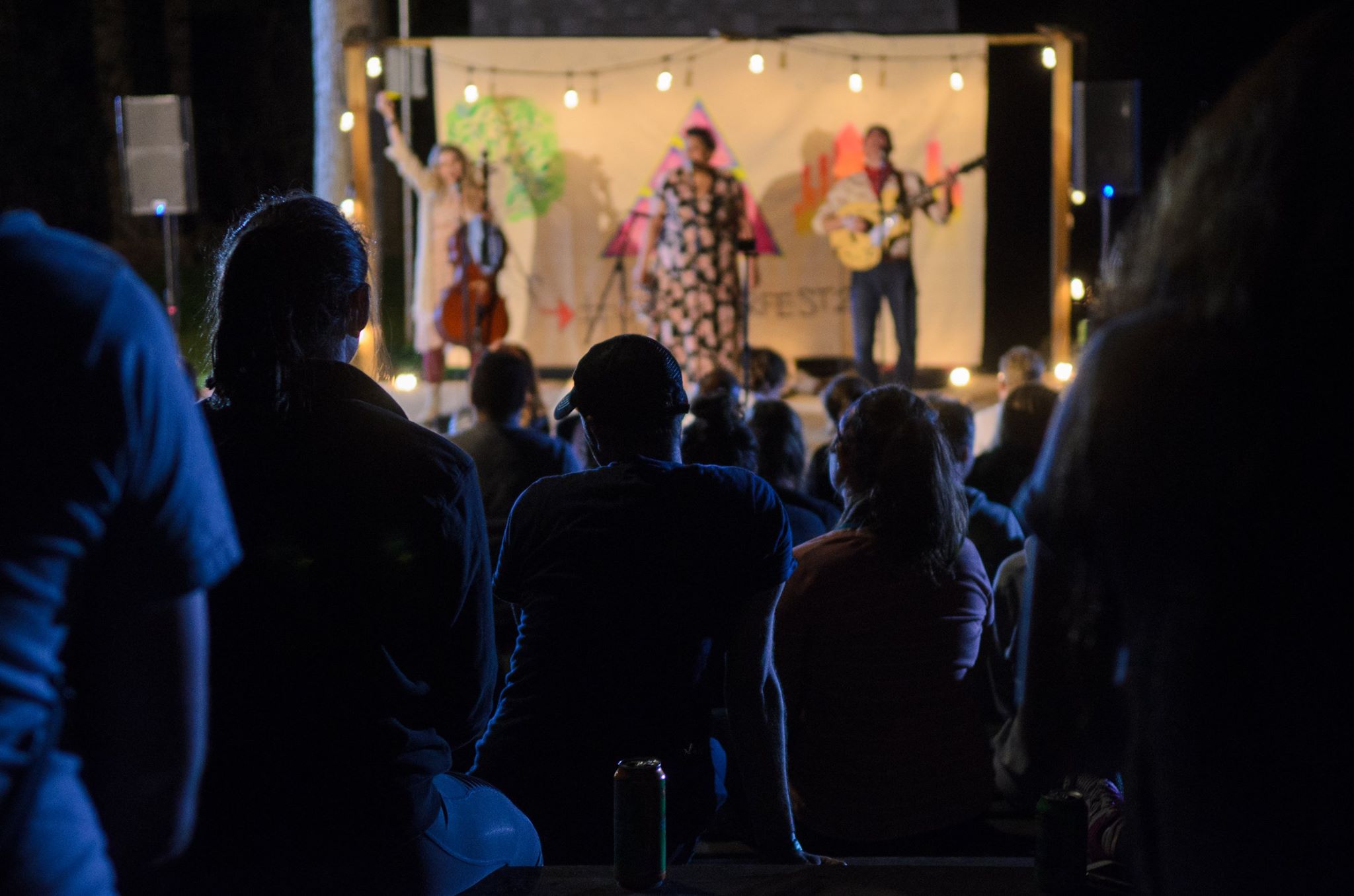 Campfire
---
Do you have more questions, check out our FAQ
---

Photos by: Michael Martineau, Stephen Elliott, Ezekial Gonzalez, Natasha Shapiro and Tom O'Hare
Sierra Nevada Brewing Co.

CLIF Bar & Company

Deuter

Green Mountain Energy

ENO

NOLS

offMetro

Salomon

Boxed Water
Date and Time
Location
Henry Kaufman Campgrounds
Use coordinates: 40.597034, -74.123846
Staten Island, NY 10314
Refund Policy
Refunds up to 30 days before event