Description
The Quest for True Belonging
"True belonging is the innate human desire to be a part of something larger than us. Because this yearning is so primal, we often try to acquire it by fitting in and by seeking approval, which are not only hollow substitutes for belonging, but often barriers to it. True belonging only happens when we present our authentic and perfect Selves to the world. Our level of belonging will never be greater than our level of self-acceptance." – Brene Brown
Each of us is on our own unique soul journey. If our innate human desire is to belong, how do we navigate conforming to be a part of a shared human experience and needing to be fully comfortable in our own skin in order to stand alone in our true authenticity?
The end of summer is the perfect time to reflect and create a new paradigm for fall. It's a time to close the gap between who we really are and who we present to the world. Yoga is skill in action and we'll explore grounding into our inner wisdom as well as actively look at the uncomfortable in order to strengthen our listening and compassion skills.
The evening begins with a silent guided walk to our Wembley Park Sanctuary. Cynthia Pedraza will then lead us through a slow moving vinyasa practice accompanied by Maria Olaya's beautiful sounds on the flamenco guitar. From there, Ashley Melin, SoulJour's Founder, will take us on a soul journey meditation before we look more closely at closing "the gap" and having the confidence to stand alone in the essence of true belonging. We'll conclude the evening with a short talk by Maria & Cynthia around the fire before finishing off with chanting to instill our new way of being.
---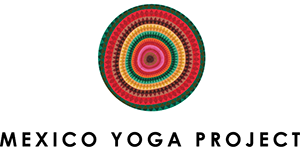 This is a benefit for Mexico Yoga Project, which provides free yoga classes in two communities in Yucatán: Itzincab and Xcanchachán. They educate, elevate, empower and employ young Mayans, opening integral life opportunities for these people.
We'll donate 10% of ticket sales + any VIP donations to their amazing organization.
---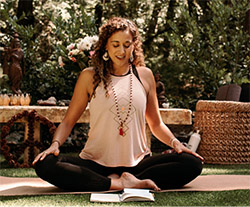 About Cynthia
Cynthia's first experience with yoga occurred about 15 years ago, when, out of curiosity, she took her first Hatha Yoga lesson during a beach trip in her home country of Mexico. She immediately knew yoga would be integral in her life.

After graduating from college, Cynthia left Mexico and landed in Atlanta, Ga., where she decided to completely commit to her yoga journey. She started practicing Bikram Yoga because of its athletic aspect, but decided to look for a more spiritual practice after a couple of years. She explored various practices, including Ashtanga, Aerial, Iyengar, and Meditation, but it was in Vinyasa that she found a true connection. Its sweet combination of creative sequences, dynamic movements, sustained postures, Pranayama (breathing), and the beauty of the flow quiets the mind and lifts the spirit was exactly what Cynthia had been searching for.
She embarked on her teaching journey shortly thereafter, teaching in local studios in Atlanta in both English and Spanish, looking to inspire students to connect body, mind, and soul. A true believer that everything comes to you in the right moment, Cynthia moved across the country to Portland, where she completed her Yoga Alliance 200-hour yoga teacher training and found a yoga community and a place that felt like home.
She is currently completing her 500hr with Jason Crandell and keeps teaching yoga classes at Local Studios in Portland where she gives workshops for adults & kids. She loves to lead yoga retreats outside the US by combining all her passion for Yoga, fitness, and meditation with students that want to immerse in a better way into this way experience.
---
About Maria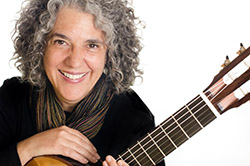 "For me, music has always been a means for genuine connection with others, a means to experience transcendence and connect to our humanness."
After studying for many years with the late Colombian Maestro, Ramiro Isaza MejíaI, Maria came to the United States in hopes of deepening her musical path. She finished a Master's degree in guitar performance, and moved to Minneapolis, MN where I performed and taught for many years. Later I moved to Corvallis where I had a thriving guitar studio. She recently left her academic job to be a full-time guitar teacher and performance artist. Read More
---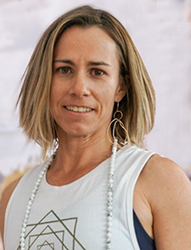 About Ashley
Ashley has been a daily practitioner of yoga, meditation, mountain sports, and fitness her entire life. In 2004, she traveled solo to India for the first time on a 3-month soul journey and has since taken hundreds of SoulJours to the magical chaos of India. In 2015, Ashley divorced the partner she had been with half her life. She dived deep into her meditation practice. It is through this deep connection to Source energy that the idea for SoulJour was born.
Mother of one 9-year old boy, keeper of two dogs, an avid mountain biker, climber, skier, fitness junkie, and graphic designer, Ashley understands that yoga encompasses all aspects of life. Having experienced her own healing & transformation, it is her mission to share this knowledge in a uniquely creative and tangible way for all to experience.
---
FAQ's
-What do I bring into the event?
A yoga mat, water bottle, journal/pen and a cushion to sit on if need be.
-How can I contact the organizer with any questions?
truth@iamsouljour.com
-What is the refund policy?
There are no refunds but you may give your ticket to someone else.
-Do I have to bring my printed ticket to the event?
No, we will have online registration.
-Is there a minimum age?
No, this event is for all ages!