Join us on center campus for for Outdoor Service at 11am!
About this Event
Welcome Home!
We're gathering out on the IHC lawn for Outdoor Sunday Services! Join us for a time of worship as we learn more about what it means to find life by following Jesus. We'll provide seating for you, and encourage you to bring your sunglasses, and dress for variable temperatures. 🌴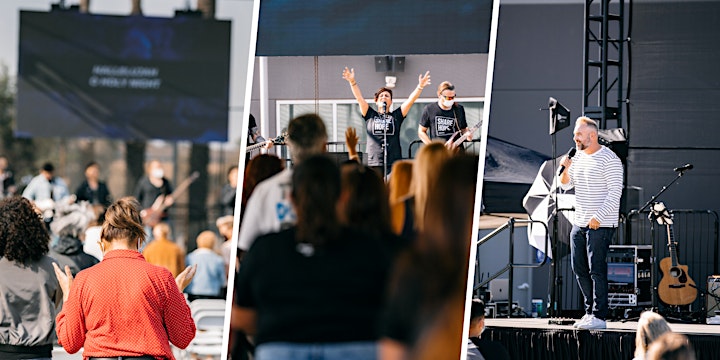 What health guidelines will be in place?
Per ongoing CDC recommendations and guidelines put forth by the State of California, IHC continues to take precautions to protect our staff and attendees at on-campus gatherings from the spread of COVID-19. Specifically, we ask all attendees to observe the following:
• Wear a face covering that covers your nose and mouth. You will not be permitted to attend any indoor or outdoor gathering on our campus without a face covering. Face coverings must be worn by everyone age 2 and older.
• Practice social distancing. Maintain a distance of at least 6' from other households. (Our seating will be arranged to help you adhere to this guideline.)
IMPORTANT: If you or anyone in your household has been exposed or tested positive for COVID-19 within the past 10 days, OR if you are feeling sick, we ask that you please stay home and join us on eChurch instead of in person, to minimize the potential risk of exposure to those who are elderly or who have underlying health conditions. Thank you!
What about kids?
Children are encouraged to swing by the "Welcome Home" tent for some fun activities to keep them busy during service. However, there is no "drop off" children's ministry programming available during our outdoor gatherings. Children who attend must stay in close proximity to their parent/adult, and must observe social distancing guidelines (6' separation between family units/individuals who are not members of the same household). All people over 2 years old are required to wear a face mask for any gathering on IHC's campus or in our buildings.