This outdoor dairy-focused event will take place on September 21 & 22, 2021. Join us onsite in a fun, relaxed, safe environment!
About this event
Outdoor Dairy Days is presented by Canada's Outdoor Farm Show in partnership with Progressive Dairy Operators and promises a high-value experience that comes from close interaction between producers and industry partners.
NEW! Rain keeping you out of the field? Come join us at Outdoor Dairy Days. You are able to purchase admission at the gate. Credit Card only.
Outdoor Dairy Days is hosted at the home of Canada's Outdoor Farm Show, Discovery Farm Woodstock. The event will take place September 21 & 22, 2021 from 9:30am to 3:00pm. Choose which day works best for you!
Please review the UPDATED COVID-19 Health and Safety Regulations below
WELCOME
The day will start at our TD Canada Trust Welcome Centre. Grab your program and map and don't forget a coffee. Visit the Vodkow booth to try their featured flavoured creamers, located just outside the welcome centre.
PROGRAMMING
Watch for scheduled demonstrations and programming throughout the day. Move freely through the event to check out featured programming within exhibitors' booths. The dairy industry's leading companies will be there and taking advantage of larger outdoor booths to give you more opportunities for demonstrations and hands-on learning.
Exhibit spaces will be open from 9:30am – 3:00pm daily.
Featured programming provided by:
Bioret Agri has prepared Innovations in Cow Comfort. You will gain insight into Bioret Agri's innovative cow comfort solutions including: Aquastar, a single chamber waterbed with latex memory foam base and Magellan, the self-draining active rubber flooring for use in alleys, holding areas, parlours and crossovers.
Case IH will be launching a new product line at the show. Watch for the new Vestrum Series Tractor and Puma Series Tractor.
Dairypower Equipment is here to tell you all about the safest, most cost-effective method of managing your manure with Smart Manure Aeration Systems. They will uncover the benefits that include eliminating the build up of dangerous gases, reduces fertilizer costs and complete year-round consistency.
GEA FT Canada will present GEA New Build and Retrofit. Visit their exhibit for an overview and connect with our GEA Canadian team and Producers who are considering similar investments in their dairy.
Grober Nutrition Inc. shares all the details about their new innovative ingredients, how they relate to calf gut health and overall calf vitality. In addition, they will be sharing their own Grober research on some of their newest products!
Stonecrest Engineering Inc. will show you how they, along with Rural Green Energy Inc and other project partners have developed their first Ontario based Dairy Farm RNG production facility in Ilderton, Ontario.
Vodkow has married artisanal distilling techniques with cutting edge science to transform unused milk sugar into an incredibly smooth and clean spirit. In doing so they created new opportunities for dairy farmers while reducing waste.
FOOD
Feelin hungry? Fuel up with a Breakfast on a Bun before the fun begins. This portable meal is a great grab-n-go option so make your way to the interactive demonstrations. After walking the site for the morning, recharge with your choice of Beef Brisket on a Bun or a Beef Brisket Meal.
Breakfast is available from 9:30am – 11:00am. Lunch is available from 11:00am – 2:00pm. Breakfast and lunch is available for purchase from Norpac. Visa/Debit accepted.
Prices incl. Taxes:
Breakfast on a Bun - $7.00
Beef Brisket on A Bun - $8.00
Beef Brisket Dinner - $13.00 includes beans, coleslaw and pickles and beef brisket on a bun
FUN
Wrap up the day and join us for Happy Hour in the Alltech Lounge. Connect with other attendees and industry partners to talk about your day and catch up after being apart for far too long!
Cash bar is available in the Alltech Lounge from 11:30am – 4:30pm. Attendees will be able to purchase a beverage and travel the site - no restricted drinking area.
HEALTH AND SAFETY
As always, the safety of guests, exhibitors, sponsors, volunteers, staff, suppliers and local communities is of the utmost importance.
COVID-19 protocols and extra sanitation measures will be followed for this in-person event in accordance with the Ontario health orders of the day. This includes our guidelines regarding number of guests, masking and vaccination requirements. As of September 22, 2021, all event guests will be required to provide proof of full vaccination OR a printout of a negative COVID test administered within 48 hours of the event day.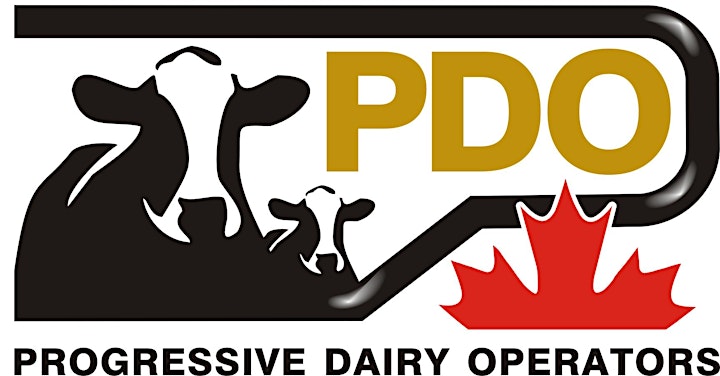 Here's who you'll see at Outdoor Dairy Days so far - stay tuned for more!
Abate and Associates Inc
Agri-King, Inc.
Agri-Plastics / Agri-Comfort / Agri-Farm Products
Aktivpuls Canada
Alltech
AND Dairy Equipment
Arbourdale
Avonbank
Bioret Agri Inc.
Blythe Brae Farms
BouMatic
Britespan Building Systems
Brodie Ag & Industrial Inc
B-W Feed & Seed Ltd.
CanArm Ag Systems - Faromor
Calhoun Super Structure
Case IH
Christian Farmers Federation of Ontario
CIBC
Claas of America Inc.
Committed Ag Ltd
CWB National Leasing
Dairy Farmers of Ontario
Dairy Lane Systems
Dairypower Equipment
Davon Sales Inc
DeLaval Inc.
EastGen
EASYFIX USA
Embro Farm Systems
Energrow
Farmer's Farmacy
Farmtario
Foerster-Technik North America
GEA FT Canada
Grand River Robotics
Grand Valley Fortifiers
Grandview Concrete Grooving Inc.
Grober Nutrition Inc.
Intech Clean Energy Inc.
Interfarms Ontario Inc.
Jake's Welding Inc.
Jaylor
Jeni Mobile Wash
Karcher Professional Wash Systems
Knoops Farm Service Inc./A&A E-Z Brush & Oiler Inc.
Krone North America
Kubota Canada Ltd.
Lactanet Canada
Legend Rubber
Lely
Libro Credit Union
Liquid Feeds Inc.
Milestone Equipment Ltd.
Morton Equipment Ltd.
MNP
New Holland Dealers of Ontario
Ontario Federation of Agriculture
Ontario Harvestore
Peavey Mart
Penta Equipment Inc.
PFB Equipment
Picus Inc
Pioneer Hi-Bred Canada
PMT Inc.
Premium Mulch Products
Progressive Dairy-Canada
ProMat
Protekta Inc.
Relief Herdsmen Services
Remax/FarmOntario
Rombouts Ag Services Inc.
Siloking Canada Inc.
Smart Turner Pumps Inc
Stonecrest Engineering Inc.
Stubbe's Precast
Sun-North Systems Ltd
Tama Canada Ltd.
TD Canada Trust
TORENNA®
Trioliet BV
Trouw Nutrition Canada
Ukal Canada
Valmetal Inc.
Vandenburg Equipment Services Ltd.
Vodkow
Wallenstein Feed & Supply Ltd.
WeCover Structures