Description
Join two of Girlfriends Fit Club Personal Trainers for an outdoor bootcamp on Tuesday nights at 7:00pm!
They will be at various locations around the Holland/Zeeland area throughout the summer (June-August). Challenge yourself by trying something new this summer! Each workout you will be toning muscles, working on your cardio fitness and having fun with other local women!
Cost includes $10 (Members)/$15 (Non-Members) for the ENTIRE MONTH and they are giving away a FREE cooling towel when you register. You may sign-up/pay online or register at Girlfriends Fit Club, but you MUST fill out an exercise waiver before you show up!
Want to sign up for the entire summer?
SELECT the ticket "entire summer" for $30 (Member)/$45 (Non-Member)
ONLY can attend 1 month?
SELECT the ticket of whichever month you choose $10 (Member)/$15 (Non-Member)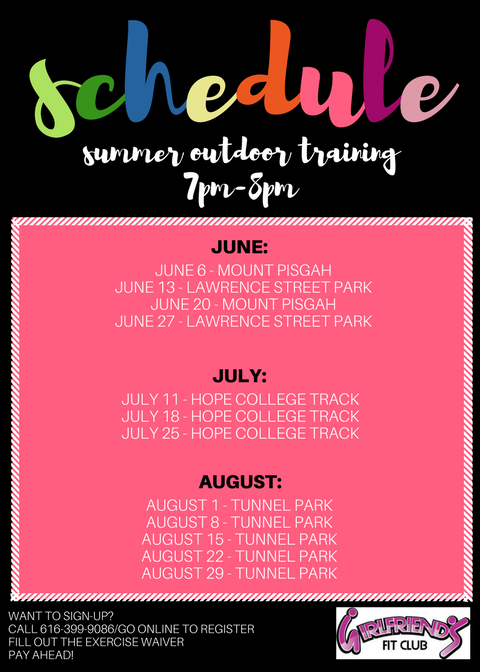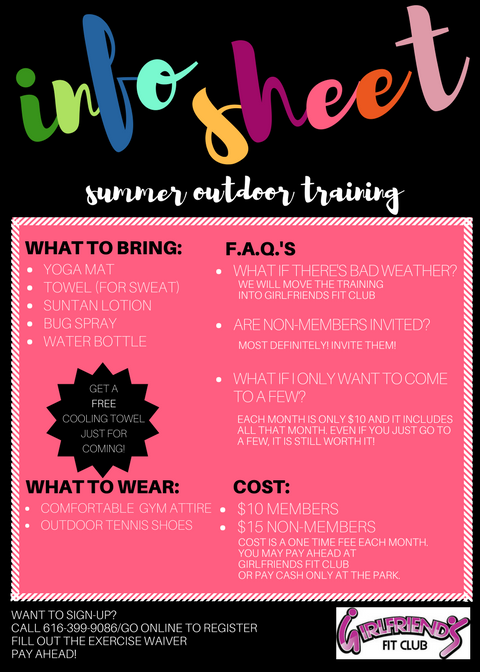 EXERCISE WAIVER:
Please print and bring with you to your FIRST Training or DROP OFF at Girlfriends Fit Club!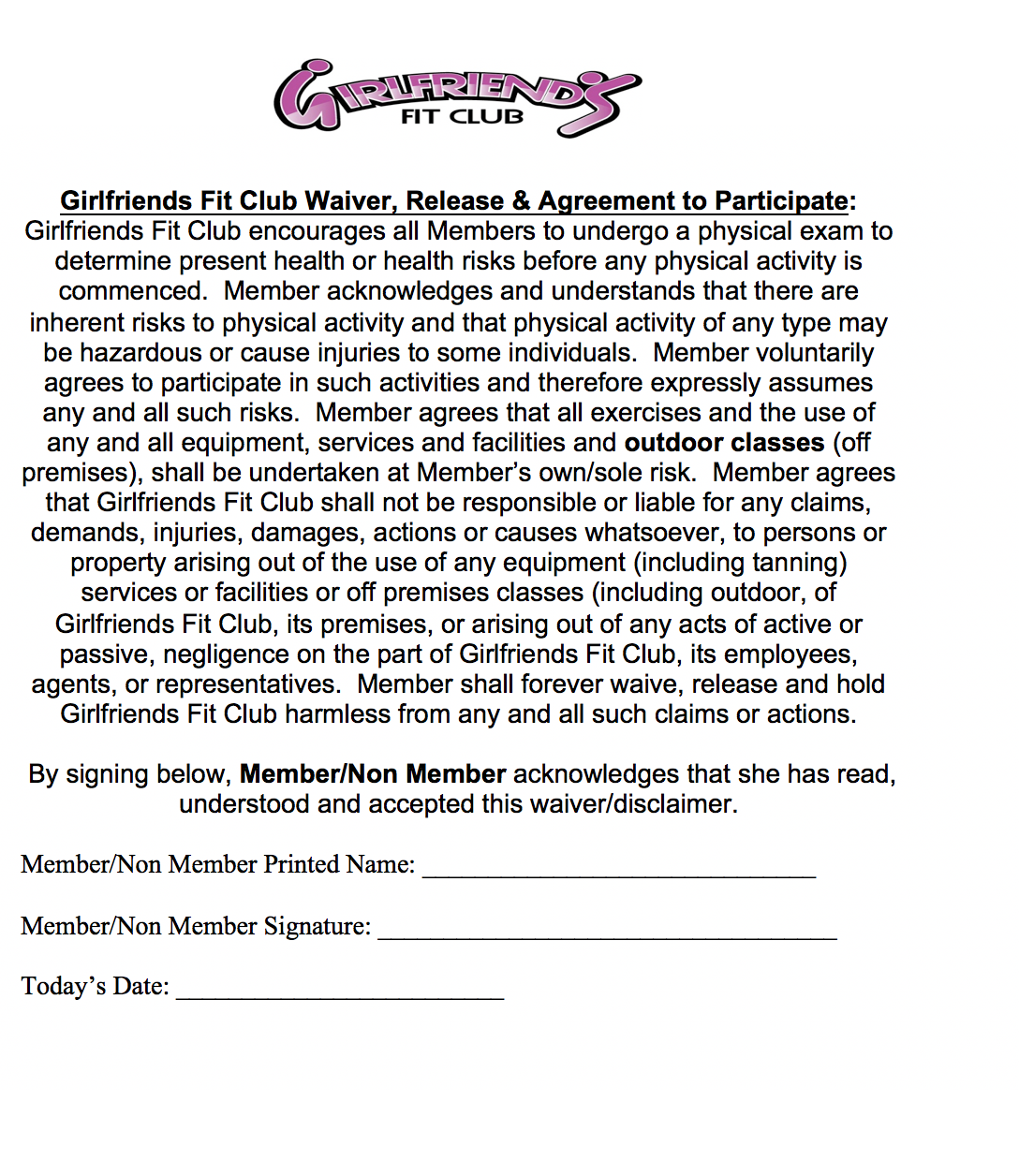 If you're looking to register at Girlfriends Fit Club, you may stop by during the hours listed below:
MONDAY-THURSDAY 8AM-1PM, 5PM-9PM
FRIDAY 8AM-1PM
SATURDAY 8AM-12PM