Join us for an outdoor edition of our Book & Bottle Club!
About this event
Love to read? Love to drink wine? Us, too!
Join us on the beautiful patio at MBTB Auburn Hills for the next meeting of MBTB's book club, featuring fun, easygoing discussion paired with wine! Pre-registration is required; the cost is $10, but comes back to you as an MBTB gift card that never expires! The e-gift card will be sent to you prior to the event so you can use it that evening, if desired.
If there is inclement weather, this session will be shifted to virtual via Zoom. Please stay tuned to our Book & Bottle Facebook group and your email for weather updates.
As this event is scheduled to occur in person, seating is extremely limited.
* Please note that guests registering via Eventbrite will incur a small fee that goes back to Eventbrite, which cannot be added back to the $10 gift card. If you would like to avoid the fee, please call (248) 850-7175 during our business hours to register via phone instead. All tickets are non-refundable.
Stay up to date on Book & Bottle events by joining our Facebook group at http://www.facebook.com/groups/bookandbottle.
Our featured book is "When the Apricots Bloom" by Gina Wilkinson.
In this moving, suspenseful debut novel, three courageous women confront the complexities of trust, friendship, motherhood, and betrayal under the rule of a ruthless dictator and his brutal secret police. Former foreign correspondent Gina Wilkinson draws on her own experiences to take readers inside a haunting story of Iraq at the turn of the millennium and the impossible choices faced by families under a deadly regime.
At night, in Huda's fragrant garden, a breeze sweeps in from the desert encircling Baghdad, rustling the leaves of her apricot trees and carrying warning of visitors at her gate. Huda, a secretary at the Australian embassy, lives in fear of the mukhabarat—the secret police who watch and listen for any scrap of information that can be used against America and its allies. They have ordered her to befriend Ally Wilson, the deputy ambassador's wife. Huda has no wish to be an informant, but fears for her teenaged son, who may be forced to join a deadly militia. Nor does she know that Ally has dangerous secrets of her own.
Huda's former friend, Rania, enjoyed a privileged upbringing as the daughter of a sheikh. Now her family's wealth is gone, and Rania too is battling to keep her child safe and a roof over their heads. As the women's lives intersect, their hidden pasts spill into the present. Facing possible betrayal at every turn, all three must trust in a fragile, newfound loyalty, even as they discover how much they are willing to sacrifice to protect their families.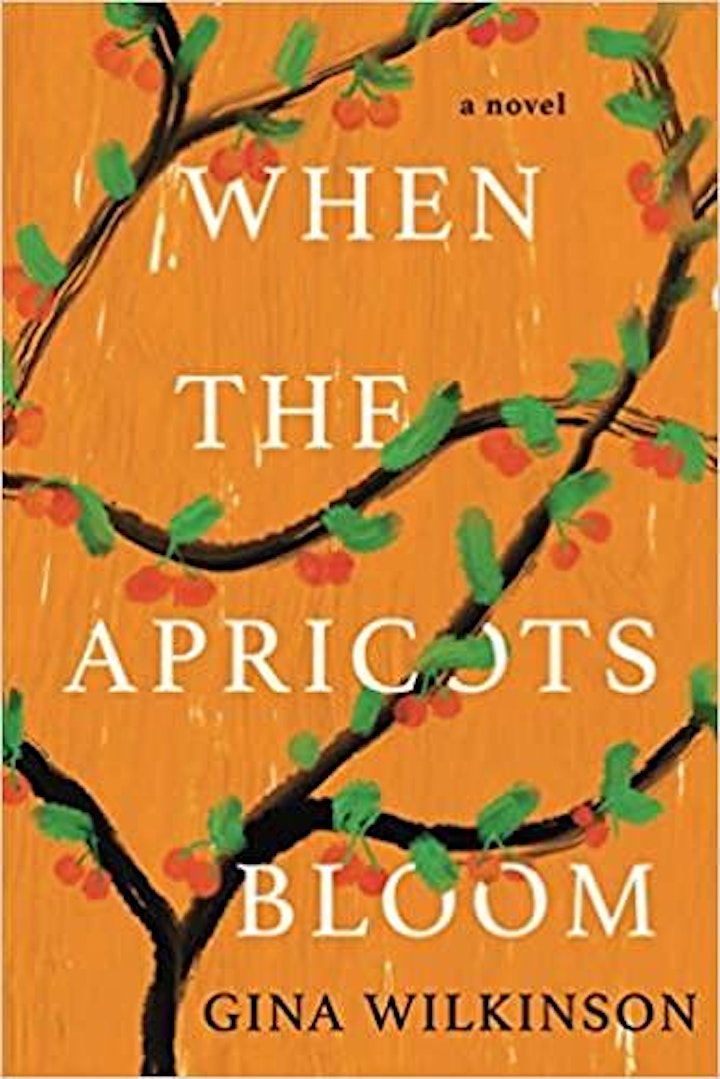 Organizer of Outdoor Book & Bottle: "When the Apricots Bloom"
MBTB Tasting Room unites the founders of MichiganByTheBottle.com with multiple Michigan wineries to bring a taste of the state's wine trails to metro Detroit. Drop in Wednesday through Sunday to do a tasting and/or enjoy our open-to-the-public events like wine workshops, live music and more. Register for special events like winemaker dinners on Mondays and Tuesdays, when we're closed to the public. Voted Hour Detroit Best of Detroit Wine Bar for 2014-2019, and Best Wine List 2016-2019. Supporting the state with every sip!