Join us for an outdoor edition of our Book & Bottle Club!
About this event
Love to read? Love to drink wine? Us, too!
Join us on the beautiful patio at MBTB Auburn Hills for the next meeting of MBTB's book club, featuring fun, easygoing discussion paired with wine! Pre-registration is required; the cost is $10, but comes back to you as an MBTB gift card that never expires! The e-gift card will be sent to you prior to the event so you can use it that evening, if desired.
If there is inclement weather, this session will be shifted indoors at MBTB Auburn Hills.
As this event is scheduled to occur in person, seating is extremely limited.
* Please note that guests registering via Eventbrite will incur a small fee that goes back to Eventbrite, which cannot be added back to the $10 gift card. If you would like to avoid the fee, please call (248) 850-7175 during our business hours to register via phone instead. All tickets are non-refundable.
Stay up to date on Book & Bottle events by joining our Facebook group at http://www.facebook.com/groups/bookandbottle.
Our featured book is "The Dead Zone" by Stephen King.
Johnny Smith awakens from a five-year coma after his car accident and discovers that he can see people's futures and pasts when he touches them. Many consider his talent a gift; Johnny feels cursed. His fiancée married another man during his coma and people clamor for him to solve their problems.
When Johnny has a disturbing vision after he shakes the hand of an ambitious and amoral politician, he must decide if he should take drastic action to change the future. With "powerful tension that holds the reader to the story like a pin to a magnet" (The Houston Post), The Dead Zone is a "faultlessly paced…continuously engrossing" (Los Angeles Times) novel of second sight.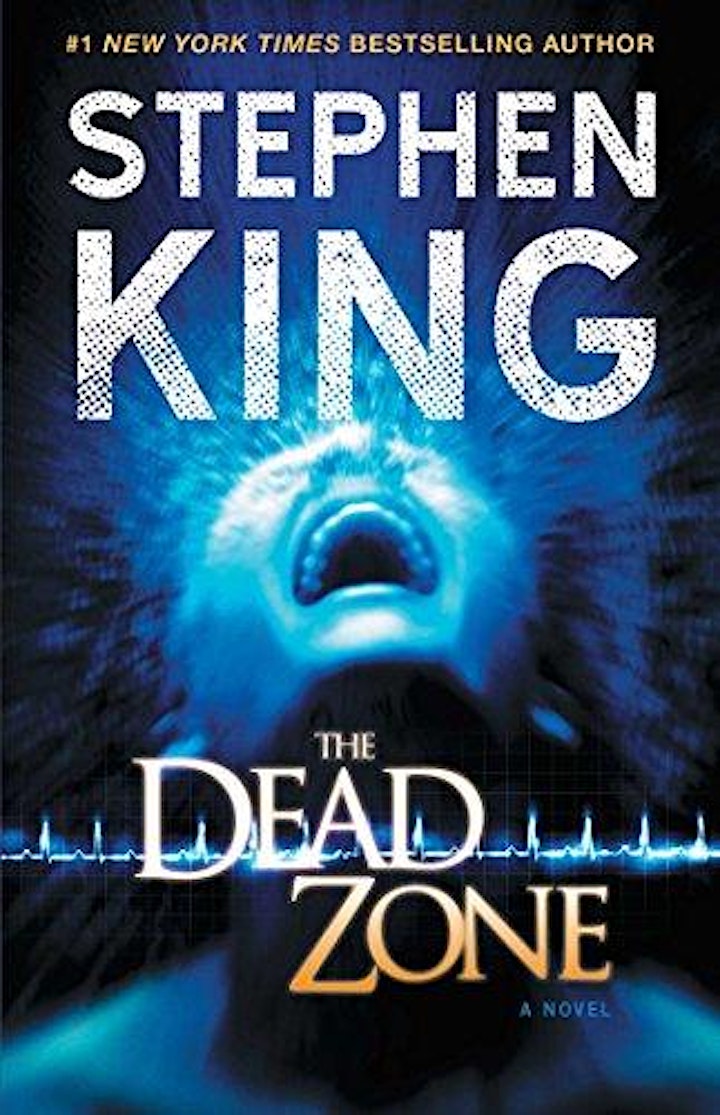 Organizer of Outdoor Book & Bottle: "The Dead Zone"
MBTB Tasting Room unites the founders of MichiganByTheBottle.com with multiple Michigan wineries to bring a taste of the state's wine trails to metro Detroit. Drop in Wednesday through Sunday to do a tasting, grab a glass or share a bottle, and/or enjoy our open-to-the-public events like wine workshops, live music and more. Register for special events like winemaker dinners on Mondays and Tuesdays, when we're closed to the public. Voted Hour Detroit Best of Detroit Wine Bar for 2014-2021, Best Wine List 2016-2020 and Best Wine Store 2020. Supporting the state with every sip!