Description
OUTDOOR ADVENTURE CAMP!
July 22nd - July 26th
Gather and Feast Farm - La Center, WA
Gather and Feast Farm's Outdoor Adventure Camp is a week-long day camp for kids aged 5-12. From woodworking to nature art to outdoor cooking, we offer a different program each day, allowing kids to learn about the relationship between plants, animals, and people - all in a safe, interactive, totally unplugged and outdoor environment.
Only $250 for five full days of camp!
Camp Hours: 9am-3pm, Mid-Day Snack and Lunch included.
MEET OUR FARM ANIMALS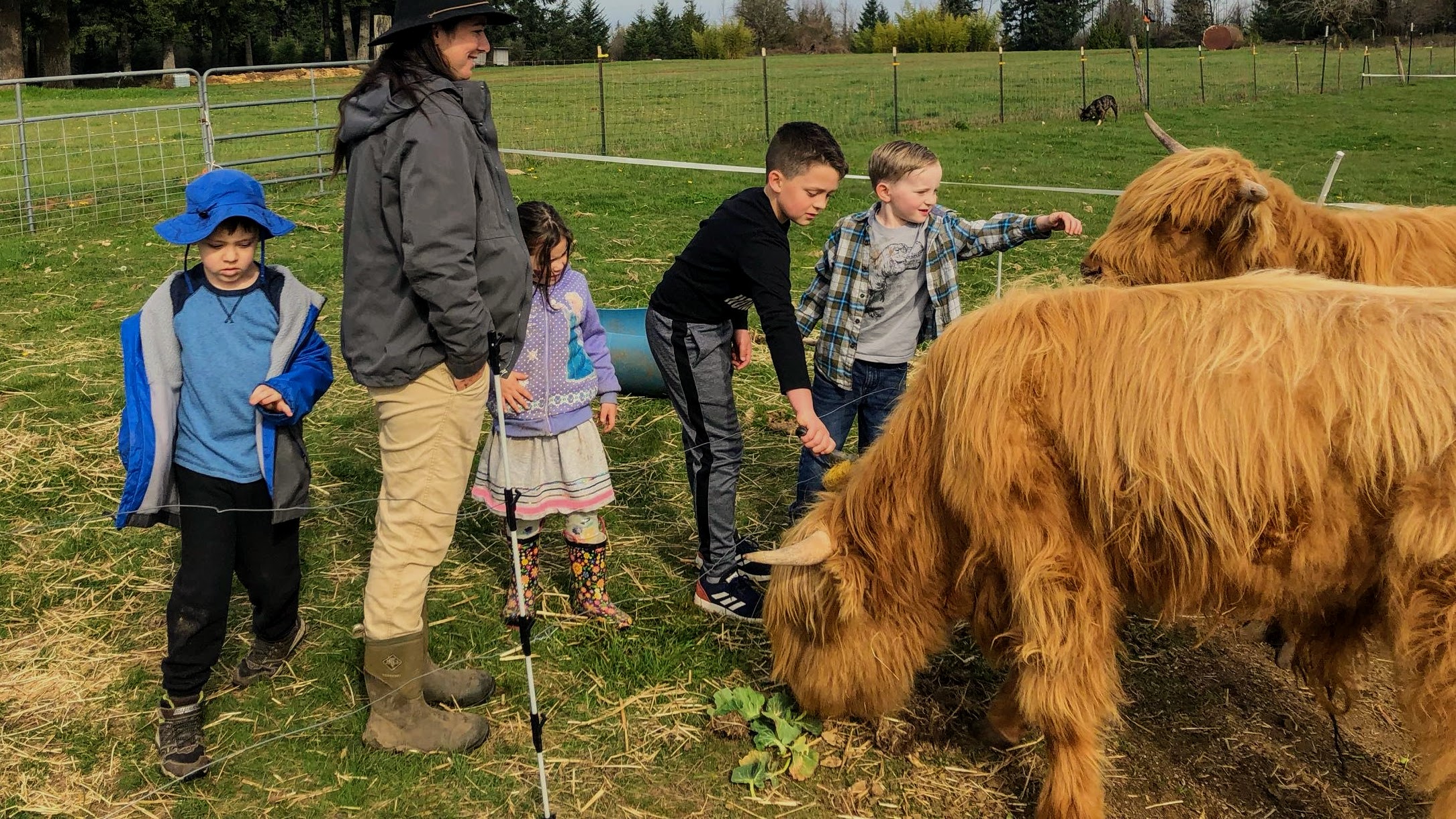 CONNECT TO THE EARTH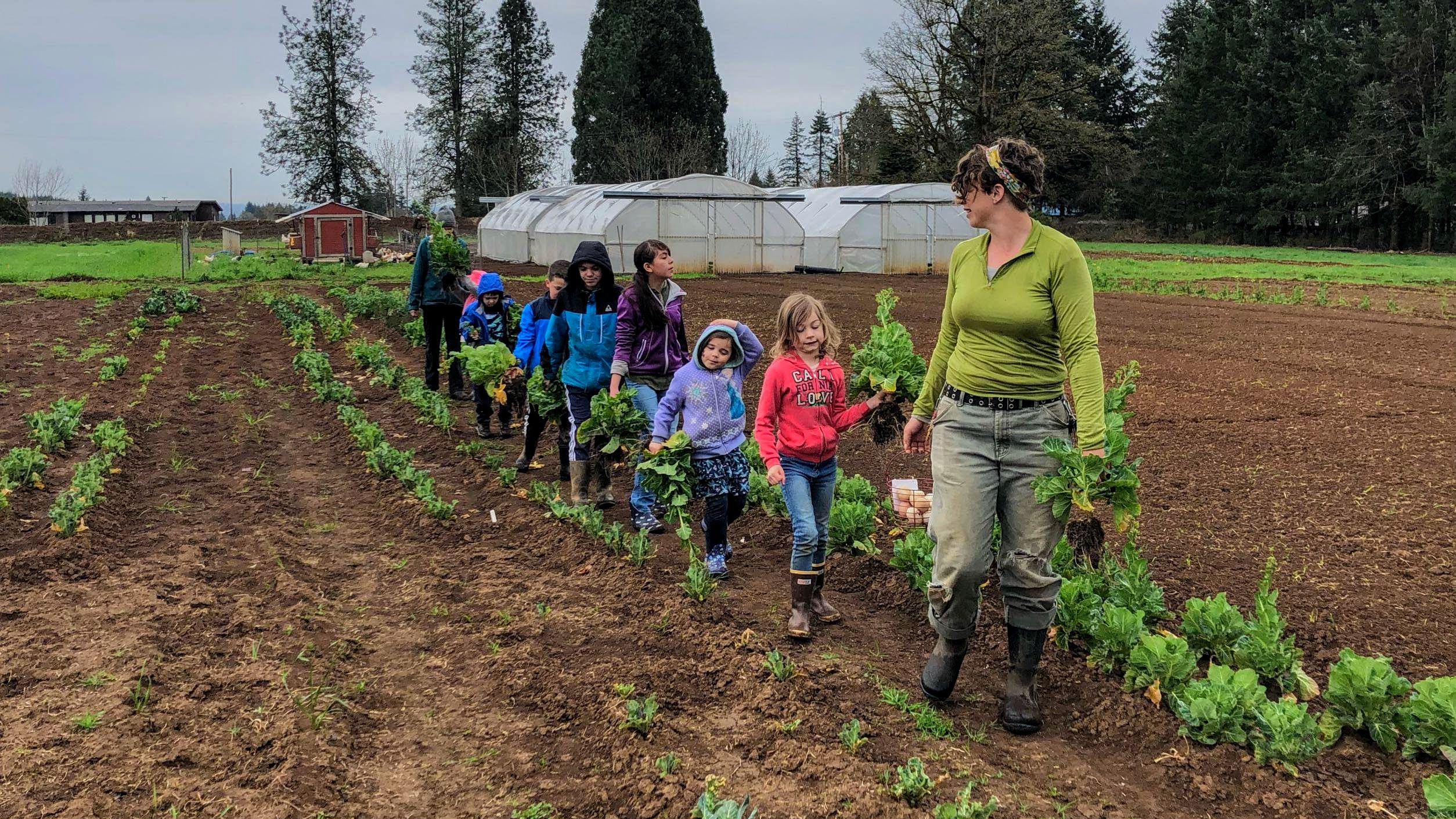 HAVE FUN!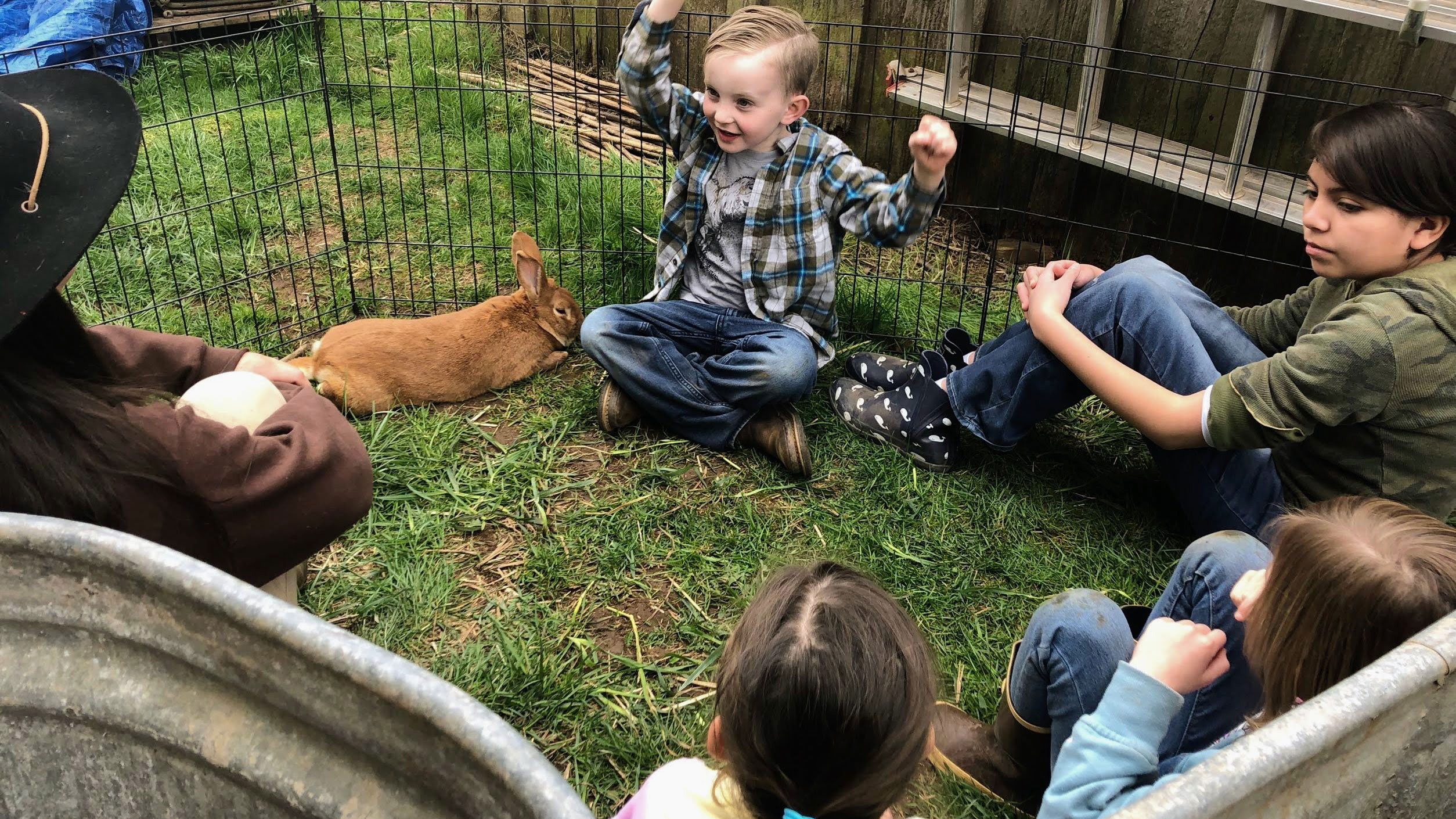 "A DAY AT CAMP" - SAMPLE TIMELINE
8:30-9:00 | Drop Off
check in and enjoy some morning art and game choices in our 200 year old barn space
9-10:30 | Morning Animal Walk
greet our chickens, gather eggs, feed the cows, and more!
10:30-11 | Snack
11-12 | Activity Time
fun group games and/or creative projects to take home
12-1 | Lunch & Free Play
handmade nutritious and delicious lunch on the farm
1-2:30 | Activity Time
exploring, fort building, the possibilities are endless!
2:30-3 | Wrap Up
complete the day together, organize take home items
3-4 | Pick Up
a flexible hour long window for adults to arrive, campers are engaged in stories or activities at the barn

FAQ
CAMPER SAFETY:
At Gather and Feast Farm, we strive to create the safest and fun learning environment for our campers. Our goal is to keep a ratio of 1 instructor per 7 kids. Our entire camp team has passed rigorous background checks and all of our instructors are First Aid and CPR certified.


WHAT TO WEAR TO CAMP:
Long pants: Long pants help protect from thorns and help kids enjoy their time outside.
Sturdy, closed toe shoes: Comfort is key, but we require closed toes around our animals and for maximum mobility on uneven ground.
Sunscreen/hat: Even on cloudy days, please pack some form of sun protection.


WHAT TO BRING TO CAMP:
A backpack that contains...
A water bottle that is at least 12 oz. We do have water available at many sources on the property but it may not always be near our activity areas. Bringing a water bottle ensures your child won't miss a minute of the fun!
A sweater or jacket. Here in the Pacific Northwest, weather can change rapidly. We will be outside every day, rain or shine. If the forecast calls for rain, please pack appropriate rain gear (waterproof jacket, pants, and boots).
Extra layers/change of clothes. An extra long sleeve shirt, a warm hat and a pair of dry socks and pants can make your child's day if the weather changes or if they encounter a muddy patch of ground.


LUNCH AND SNACKS:
Gather and Feast Farm will provide a tasty and nutritious mix of fruits, vegetables, grains and protein at lunchtime. Lunch will be served buffet style. If your child has dietary needs please contact us at 360 768 3323. If you feel your child may need more than one snack during the day, feel free to send them with an additional snack in their backpack.

PICKUP AND DROP OFF:
Morning Check-in: 8:30am-9:00am
Afternoon Check-out: 3:00pm-4:00pm
Late Pickup Policy:
Up to 30 minutes after the end of camp is considered a late pickup. For the first 10 minutes we charge a fee of $5 and for any additional minute, we charge $1 per min. After 30 minutes, at 4:30pm, we consider it After Camp (see below) and charge for the full unregistered day rate of $40. We do this in order to support and compensate our instructors for the time they invest.