Description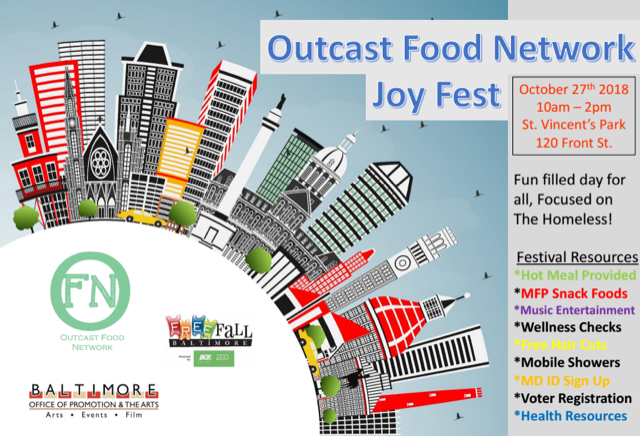 The OFN JOY Fest 2018 will provide access to a variety of holistic services to Baltimore's homeless and food insecure population, including medical wellness checks, mobile showers (Shower Vehicle), Substance Abuse Counseling and State of MD ID access. During the event, OFN will also distribute its Mobile Food Packs (Package of sustainable snacks) and offer OFN wrist bands and OFN tee-shirts as free gifts.
It is the hope of OFN that participants will leave the OFN JOY Fest 2018 knowing that someone cares. Moreover, it is our hope that at least one need of a homeless and/or food insecure person or family would have been met. Participants will leave the event with a greater knowledge of available resources and support and in some cases the opportunity to overcome a need (i.e. health check-up, MD ID).
The OFN JOY Fest 2018 will be open to anyone who stops by to take advantage of the resources and to have a fun time in the community.